Advertisement

Grammy winning American hip-hop artiste Benjamin Hammond Haggerty, who goes by the stage name Macklemore, slammed US President Donald Trump for his executive order on immigration, during his performance at the Vh1 Supersonic music festival….writes Kishori Sud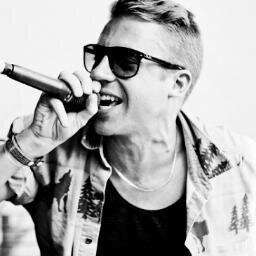 After warming up the crowd with his popular numbers like "Thrift Store", Macklemore took a few moments to slam Trump followed by a rap song, criticising the President.
"In India, I don't know how things are at the moment but in America we have this person named Donald Trump who is dividing human beings. America is this beautiful melting pot of culture and diversity and people from all over the world. It is what makes America incredible, it's what makes it interesting," Macklemore, who was the headliner at one of the fest's stages, said in a speech.
"America is a country of immigrants. My great grandparents migrated from Ireland. What he is trying to do right now is divide people by the good that they believe in. Divide people by invisible man-made lines. Divide people by who they choose to love.
"I believe that this division of human race is bigger than the division that we put on itself. I believe that we can pray to different gods, live in different places still have harmony and unity on this great Earth. I believe in love over hatred," he added followed by a number on peace and harmony between people and communities, which also addressed the gay community.
He also rapped a special song "F**k Donald Trump", criticising the US President, which had the Indian crowd cheering in unity for the artiste's courage to stand up against what he feels is wrong, publicly.
With Macklemore stealing the show on Day 2 of the three-day music festival, Indian artiste Arjun Vaghale also headlined another stage at the venue.
Besides enthralling music enthusiasts present here at Laxmi Lawns, the fest also had food options galore including food trucks offering different cuisines.
Other artistes who kept the crowd cheering and asking for more included Ash Roy, Aly & Fila, Browncoat, Henrik Schwarz and BOGL.
The festival will end on Sunday with Zedd as one of the headliners.