Advertisement

Republican Senator John McCain has slammed Donald Trump's worldview and brand of nationalism without mentioning the US President's name even once….reports Asian Lite News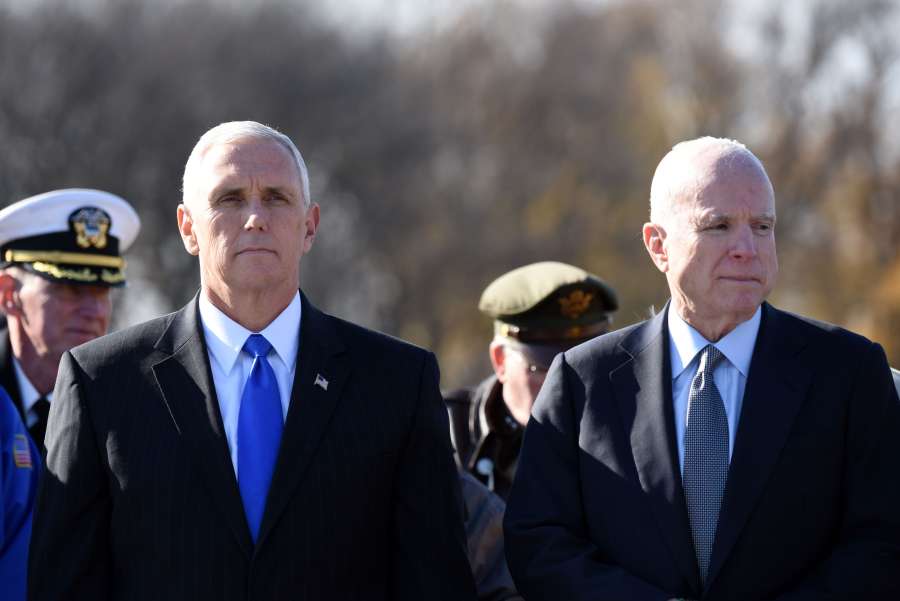 During a speech at the Munich Security Conference in Germany, McCain suggested the Western world is uniquely imperiled this year — even more so than when Barack Obama was President — and proceeded to question whether it will even survive, The Washington Post reported.
"In recent years, this question would invite accusations of hyperbole and alarmism; not this year," McCain said. "If ever there were a time to treat this question with a deadly seriousness, it is now."
"But what would alarm them most, I think, is a sense that many of our peoples, including in my own country, are giving up on the West, that they see it as a bad deal that we may be better off without, and that while Western nations still have the power to maintain our world order, it's unclear whether we have the will," he added.
Trump has repeatedly suggested a desire to pull out of or scale back on international involvement and agreements including the NATO which Trump has suggested the US is getting a bad deal on and has flirted with not enforcing, the daily added.
McCain, in his speech also invoked some of those close to Trump.
"I know there is profound concern across Europe and the world that America is laying down the mantle of global leadership. I can only speak for myself, but I do not believe that that is the message you will hear from all of the American leaders…"
"That's not the message you heard from Secretary of Defence Jim Mattis. That is not the message you will hear from Vice President Mike Pence. That's not the message you will hear from Secretary of Homeland Security John Kelly. And that is certainly not the message you will hear tomorrow from our bipartisan congressional delegation," the senator said.
McCain then concluded with another direct shot at Trump.
"I refuse to accept that our values are morally equivalent to those of our adversaries," he said.
"I am a proud, unapologetic believer in the West, and I believe we must always, always stand up for it. For if we do not, who will?"