Advertisement

As the highly anticipated talks between the founders of 'Make in India' and 'Make America Great Again' concluded in a high, it was the Modi's made in India gifts that were presented to US President Donald Trump and his wife Melania Trump including shawls, bracelet and a Lincoln stamp….reports Asian Lite News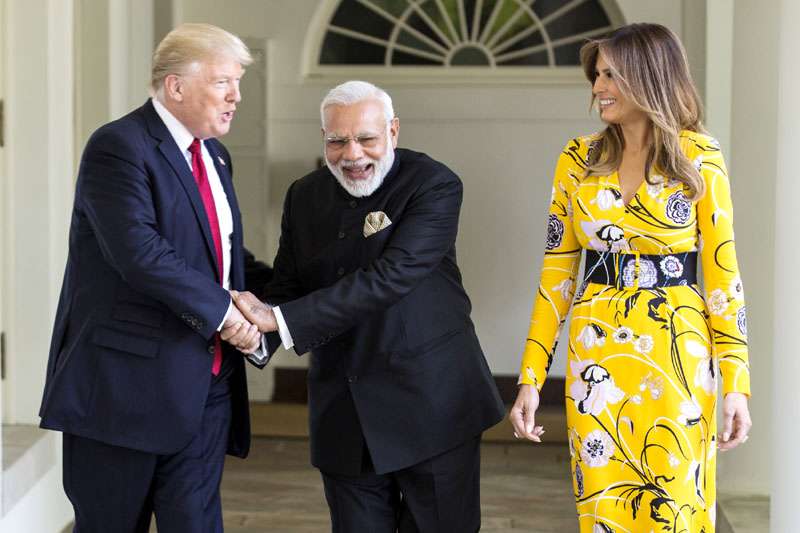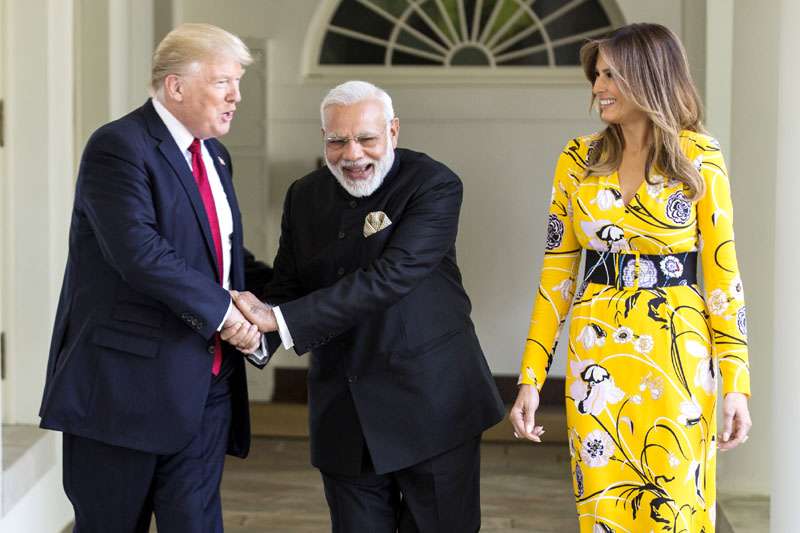 Indian Prime Minister Narendra Modi has presented US President Donald Trump and First Lady Melania a range of gifts, including a hamper containing a traditional, handcrafted silver bracelet and hand-woven shawls from Jammu and Kashmir and Himachal Pradesh.
During his first face-to-face meeting with the First Family at the White House on Monday, Modi also gave Trump a folio containing an original commemorative postage stamp issued by India 52 years ago to mark the death centenary of the US President Abraham Lincoln.
The stamp honoured the memory of Lincoln and symbolised the closeness of the ideals he stood for and which drove Mahatma Gandhi, the Indian Prime Minister's Office said in a tweet.
The US President was also presented a wooden chest with intricate inlay pattern, a speciality of Hoshiarpur in Punjab.
First Lady Melania was gifted a traditional, handcrafted Himachali silver bracelet as well as tea and honey from Kangra Valley in Himachal Pradesh.
She wore a bright yellow floral-print Emilio Pucci gown as she welcomed the Indian Prime Minister at the White House.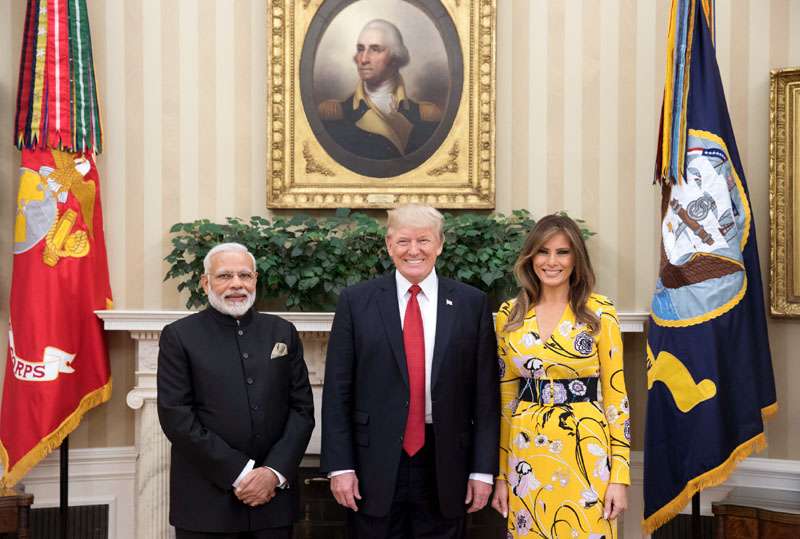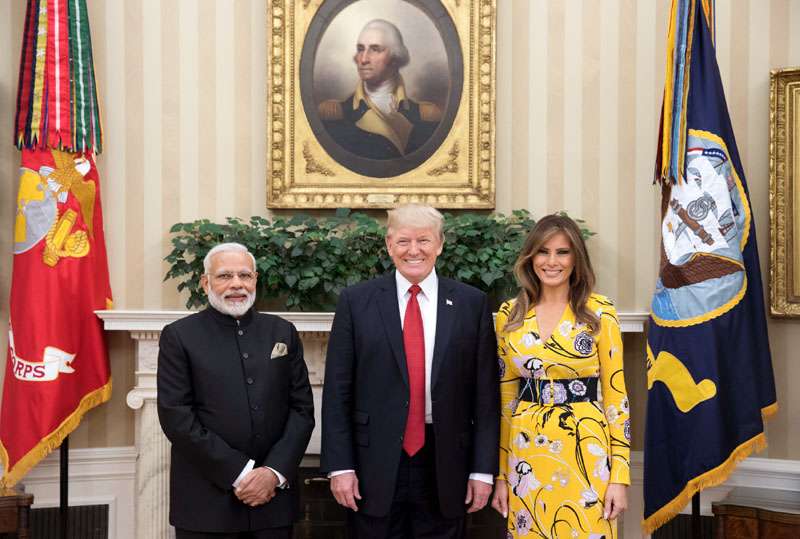 Melania seemed at ease while sitting attentively on a couch in the Oval Office, as the two world leaders sat in chairs nearby.
Later, Trump gave Modi a guided tour of the President's residence quarters, including the Lincoln bedroom, and showed him a copy of the former President's famous Gettysburg address and the desk on which he wrote it.
Trump said it was "a great honour" to host Modi "who has been such a great PM".
He also joked that he and Modi are both "world leaders in social media" during a joint news statement that served as an interlude to an Oval Office meeting and a dinner.
"I'm proud to announce to the media, to the American people and to the Indian people, that Prime Minister Modi and I are world leaders in social media," Trump said of Modi's 31 million Twitter followers to his 32.8 million.
Trump added: "We're believers, giving the citizens of our countries the opportunity to hear directly from their elected officials, and for us to hear directly from them. I guess it's worked very well in both cases."
Later, Modi invited the President's daughter and advisor Ivanka Trump "to India for the Entrepreneurship Summit", scheduled for later this year.