Advertisement

Neighbours, friends and family remembered Srinivas Kuchibhotla — an Indian engineer who was killed in a bar shooting in the US earlier this week — as a quiet and an outstanding human being….reports Asian Lite News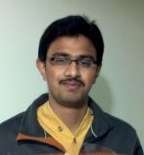 Kuchibhotla was killed when former US Navy personnel Adam W. Purinton, a white, shot him and another Indian at the Austins Bar & Grill in Olathe, Kansas state, on Wednesday night.
His neighbours described him as "friendly". Kuchibhotla was married but had no children, KCTV5 News reported.
"I know they have lots of support from people they know and people they don't," Jennifer Snyder, the couple's neighbour, said.
"Anything we can do, we want to support. They're just the nicest couple you'd ever meet from what I've heard. It's not just your neighbour here, it's your family."
A GoFundMe page created to collect money to help Kuchibhotla's family crossed its $150,000 goal, raising nearly $250,000 in a few hours. More than 6,700 people, including Americans, donated $248,404 on the page created by Kuchibhotla's friend Kavipriya Muthuramalingam.
"Srini was the kindest person you would meet, full of love, care and compassion for everyone. He never uttered a word of hatred, a simple gossip, or a careless comment. He was brilliant, well mannered and simply an outstanding human being," the page said.
Meanwhile, flowers lay outside Austin's Bar and Grill on Friday morning as the Olathe community continued to grieve the shooting incident.