Advertisement

A leading daily has said that US President Donald Trump is still closely tied to the empire he built despite of his announcement of putting his vast business holdings in a trust….reports Asian Lite News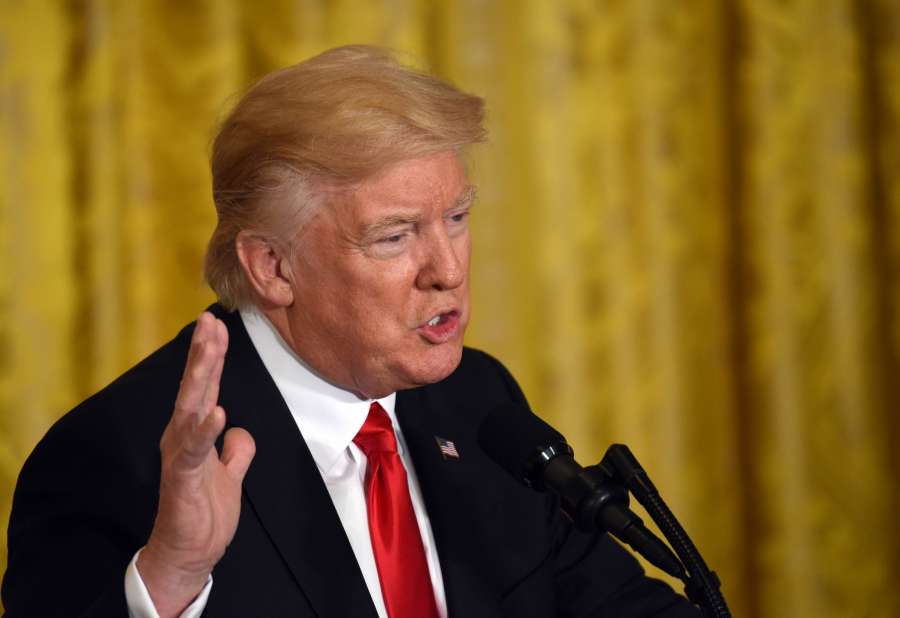 The New York Times on Friday reported that new records have emerged that show two people close to him are the trustees and have broad legal authority over his assets: his eldest son Donald Jr and Allen H. Weisselberg, the Trump Organisation's chief financial officer.
Trump, who will receive reports on any profit, or loss, on his company as a whole, can revoke their authority at any time despite of his claims that he has walked away from the day-to-day operations of his business, said the report. It further says that the purpose of the Donald J. Trump Revocable Trust is to hold assets for the "exclusive benefit" of the President.
This trust remains under Trump's Social Security number, at least as far as federal taxes are concerned.
Since his election, there have been widespread calls for Trump to sell his assets and put the proceeds in a blind trust. He has resisted those calls, stressing that the President has no legal obligation to do so.
While the trust structure, outlined in documents made public through a Freedom of Information Act request by ProPublica, may give the President the appearance of distance from his business, it drew sharp criticism from experts in government ethics.
"I don't see how this in the slightest bit avoids a conflict of interest," said Frederick J. Tansill, a trust and estates lawyer from Virginia who examined the documents.
"First it is revocable at any time, and it is his son and his chief financial officer who are running it," the New York Times quoted him as saying.
The Trump Organisation declined to comment when contacted by the newspaper.
The trust documents, which were prepared in January, argue that "all beneficial ownership in the licensee previously held by Donald J. Trump, personally, now is held derivatively and beneficially by The Donald J. Trump Revocable Trust," which suggested that Trump no longer has a personal tie to the hotel lease.
A provision in the 2013 lease for the building, held by Trump and his three oldest children, appeared to prohibit a federally elected official, including the President, from benefiting from it, according to the report.
But lawyers who specialise in federal contracts said the trust arrangement simply creates an additional legal step between Trump and the hotel – meaning he will still profit from it.
Robert H. Sitkoff, a professor at Harvard Law School, said the new details in the trust documents were unlikely to resolve the apparent legal problems with the Old Post Office site.
"Formally he is no longer the owner, but functionally he still is," he said.
The Donald J. Trump Revocable Trust has existed since at least 2014, according to the records cited by the newspaper.
New York City property records show that in recent weeks Trump has transferred several residential condominiums he owns into the trust.