Advertisement

Defending his use of a personal email account, US Vice President Mike Pence has said "there's no comparison" between his situation and Hillary Clinton's use of a private email server that rocked the 2016 presidential campaign….reports Asian Lite News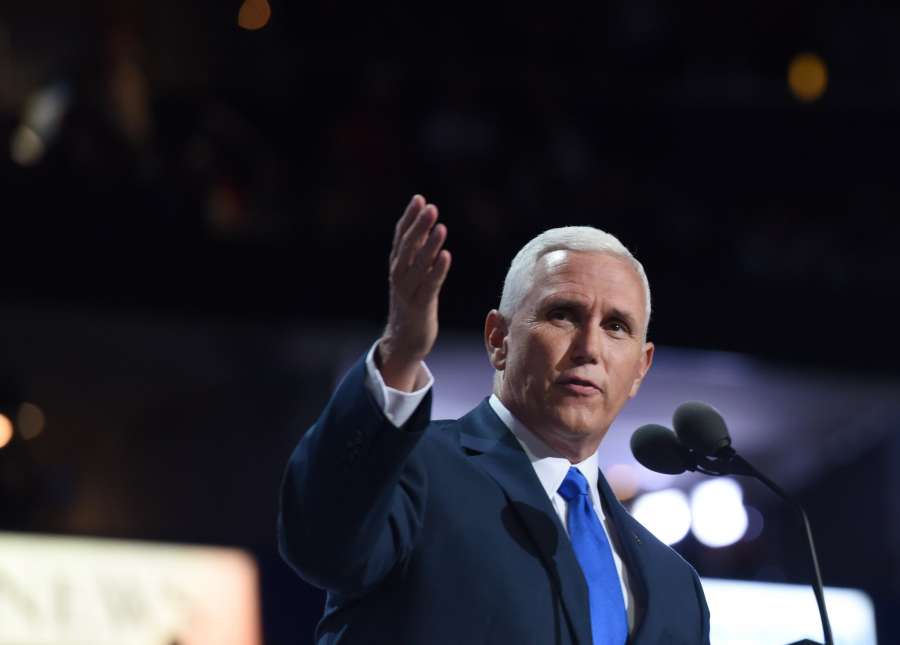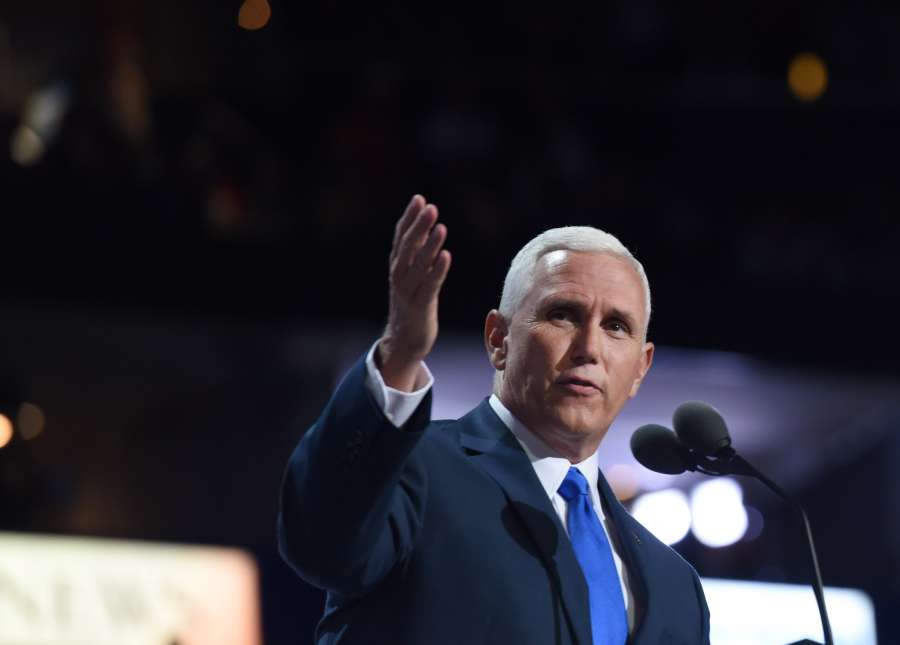 Pence used his personal email account to conduct state business while he was Indiana's Governor, CNN reported.
"There's no comparison whatsoever," Pence said when asked about whether his situation gave him any sympathy for the Democratic presidential nominee.
He was at an event with House Speaker Paul Ryan in Janesville, Wisconsin, when quizzed.
In the personal email Pence discussed issues like the resettling of Syrian refugees and other matters on an AOL account that was hacked in a phishing scam, according to details released.
In one September 2014 exchange, Pence asked his then-Homeland Security Adviser John Hill for an "update of the investigation in Columbus (Indiana) following the vandalism … to area churches … Including the church I grew up in."
In another email from November 2015, Pence asked his communications staff to promote an op-ed from then Senator Dan Coats about Indiana's fight to bar Syrian refugees from settling in the state.
Hill also alerted Pence to an FBI terror assessment in another exchange included in 30 pages of emails provided to CNN by Indiana Governor Eric Holcomb's office in response to a public records request.
The emails and the successful hack of Pence's email account were first reported on Thursday night by The Indianapolis Star.
It's unclear from the release how often Pence used his AOL account for state business versus his state-provided email address.
For months on the campaign trail, Pence accused Clinton of being dishonest and threatening US national security because she used an unsecured private email server while she was Secretary of State.
A few days before the general election, on November 2, Pence said at a rally in Colorado that the "FBI has reopened the investigation in to Clinton's private email server. It's a serious matter. Now we commend the FBI in this case for following the facts because in America, no one is above the law."
The Vice President's email was compromised in 2016, according to a Pence official, and emails were sent from his account saying that he was robbed on an overseas trip and he needed money.
After the scam was discovered, he set up an entirely new private email account, the official told CNN.
A Pence official would not comment or characterise what is in the AOL emails that were not released.
Pence spokesman Marc Lotter told CNN in a statement: "Similar to previous Governors, during his time as Governor of Indiana, Mike Pence maintained a state email account and a personal email."
Lotter did not explain if previous Indiana Governors also used their personal email accounts to conduct state business.
Clinton's use of private email was the subject of a federal investigation that determined she had exchanged classified information on a server based out of her New York home.
The FBI determined Clinton's actions were not worth prosecuting, but FBI Director James Comey in 2016 berated her actions.
"He did everything to the letter of the law, he turned all his emails over, unlike Hillary Clinton, who lost at least 30,000, who knows how many more, on her private server," White House spokeswoman Sarah Sanders said.
Sanders added: "He's a governor, which means he wasn't handling classified information like she was."
CNN submitted a public records request to the Indiana Governor's office in September for emails between Pence, using his personal AOL email, and his top staff.
The Indiana Democratic Party released a statement on Thursday calling for "full disclosure" on Pence's use of private emails.