Advertisement

The "dishonest media" threw the dictionary at him. The Congressional "Gang of Eight" privy to intelligence matters pooh-poohed his claim….A special report by Arun Kumar for Asian Lite News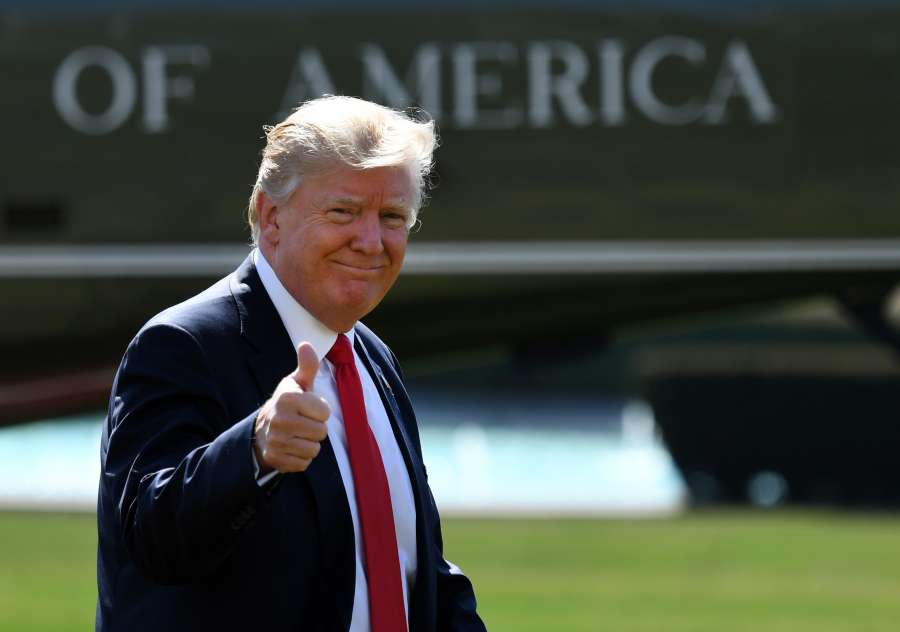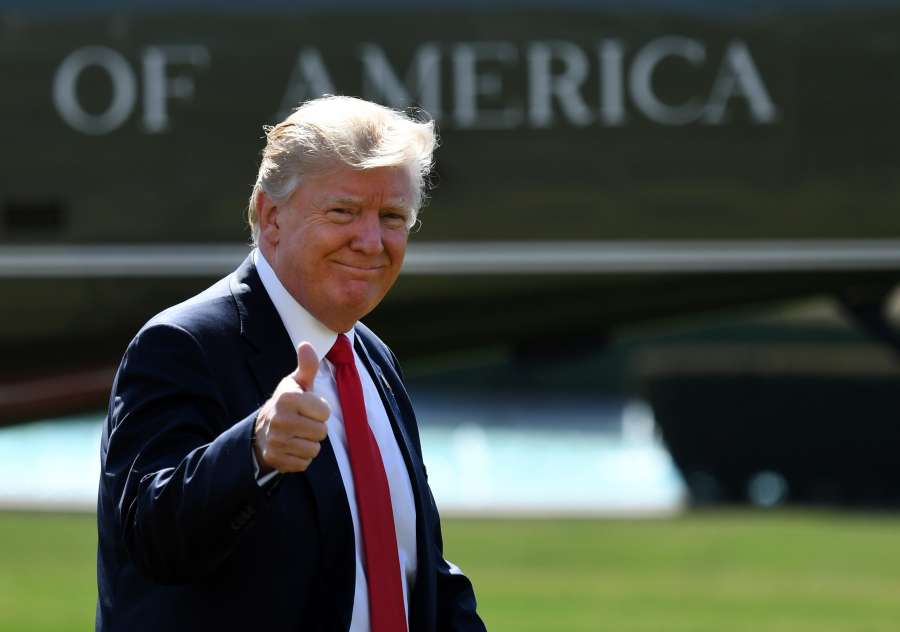 But POTUS 45 and his loyal mouthpiece using air quotes doubled down on his charge that 44 had him "wire tapped".
"It was in quotes," Donald Trump told conservative Fox News explaining his charge made in a tweet two weeks ago. "That really covers surveillance and many other things."
"You're going to find some very interesting items coming to the forefront over the next two weeks," he suggested claiming to have some "secret evidence" for Congress.
Then as pundits fumed and chatteratti tittered over a total "rewrite" of his claim, the President used German Chancellor Angela Merkel's visit to the White House to add fuel to the furore.
"As far as wiretapping, I guess by this past administration, at least we have something in common, perhaps," he told a German reporter turning towards a smiling Merkel standing by his side.
It was an unmistakable reference to the revelation made by CIA leaker Edward Snowden that the Obama team tapped Merkel's cell phone back in 2010.
Trump also had no regrets about his spokesman Sean Spicer repeating an unverified report aired on Fox News that President Barack Obama had him monitored by the British spy agency GCHQ during the 2016 election.
"We said nothing," Trump insisted asserting Spicer was simply quoting "a certain very talented legal mind" and "You shouldn't be talking to me. You should be talking to Fox."
"I don't think we regret anything," said Spicer later echoing the boss a day after his combative encounter with the press armed with "a ton of media reports".
"The failing" New York Times, as Trump loves to call it, acknowledged that it had reported about agencies having "access to intercepted communications" investigating contacts between some Trump associates and Russian figures.
However, it never "actually reported that Mr. Obama had authorized surveillance of Mr. Trump or that Mr. Trump had been eavesdropped," insisted the venerated old lady of Manhattan.
Lost in the din was any meaningful discussion over his trillion dollar "hard power" budget that boosts defence spending by $54 billion as it makes deep cuts on everything from art to agriculture to environmental protection to foreign aid.
Trump's budget director called it "a very deliberate attempt to send a message to our allies and our friends, such as India, and our adversaries" about the new regime changing "course from a soft-power budget to a hard-power budget."
The budget found its detractors among both opposition Democrats and Republicans. As did his plans to repeal and replace "Obamacare" with a bipartisan Congressional agency reporting that it would leave some 24 million fewer people with insurance by 2026.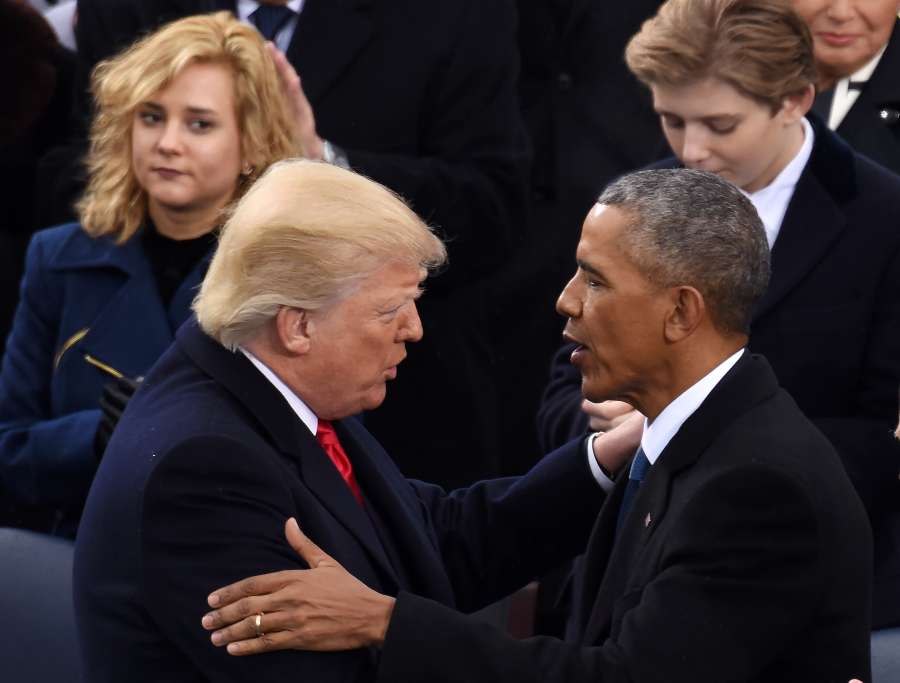 Trump was also rebuffed a second time on his new improved travel ban as federal judges in two states in an act of "judicial overreach" blocked it as a "Muslim ban" citing his statements during the election campaign.
But amidst the setbacks, POTUS tasted one small victory as an MSNBC scoop on Trump's tax returns backfired. His 2005 tax return showed that he paid $38 million in federal taxes on an income of $152 million at an effective rate of 25 percent.
That was much higher than what Obama (18.7 percent in 2015), Mitt Romney (14.1 percent in 2011) and self-styled Democratic Socialist Bernie Sanders (13.5 per in 2014) paid.
But instead of feeling vindicated, Trump accused the TV channel of stealing his tax returns for the sake of ratings.
"Does anybody really believe that a reporter, who nobody ever heard of, 'went to his mailbox' and found my tax returns? @NBCNews FAKE NEWS!" he tweeted.
Meanwhile, according to a Bloomberg report Trump haters spent a whopping $6 million on sign-making supplies in the week of Trump's inauguration and the Jan 21 Women's March against his presidency.
Trump who loves to have a McDonald's meal also felt betrayed by the fast food chain this week.
"You are actually a disgusting excuse of a President and we would love to have @BarackObama back. Also you have tiny hands," said a post that was up for about 20 minutes on McDonald's corporate Twitter account.
McDonald's apologised saying its account had been "hacked by an external source." But for once there was no reaction from the tweeter-in-chief!