Advertisement

Russia and China vetoed a United Nations Security Council draft resolution aimed at imposing sanctions against the Syrian regime over the use of chemical weapons against civilians in the conflict ravaging the country….writes Arul Louis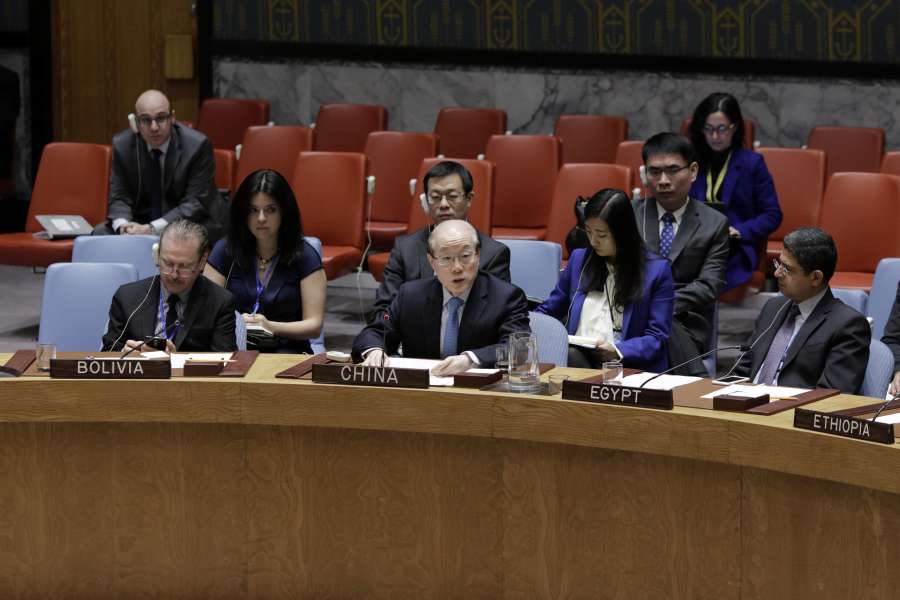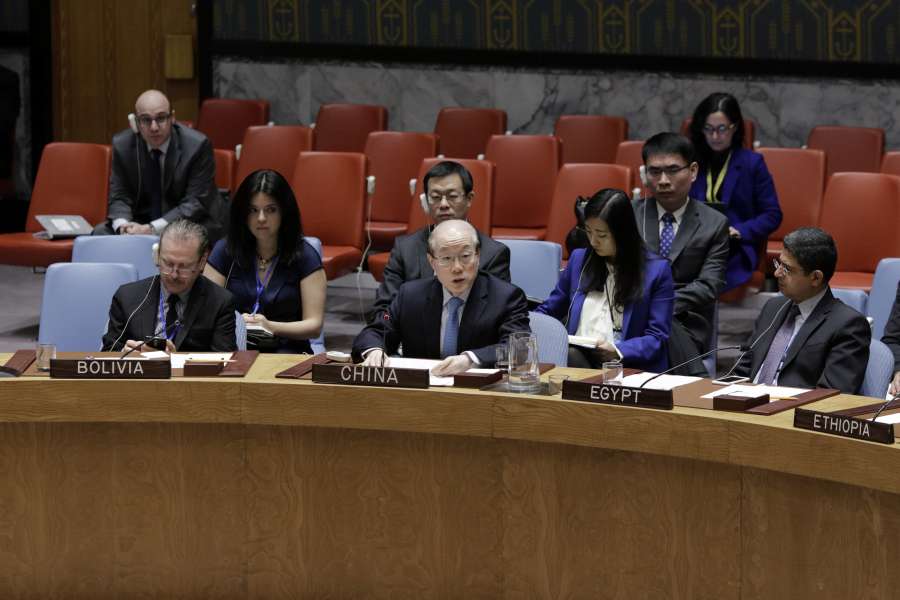 It was the first open clash pitting China and Russia against the United States since the election of President Donald Trump, who has been accused by his political foes of being soft on Moscow.
The resolution, sponsored by the US, France and Britain, sought to place travel and financial restrictions on 11 Syrians linked to the military — similar to those imposed on terrorists — and ban the sale of some equipment like helicopters to the government of Bashar al-Assad while placing restrictions of 10 government-related organisations.
Egypt was one of three nations abstaining from voting on the resolution, which received nine votes in support and three negative votes.
The initiative was being negotiated since it was initially drafted by France and the Britain in December, and found support from the US later on.
The sanctions were proposed on the basis of an investigations by the Organisation for the Prohibition of Chemical Weapons (OPCW) which said that the Assad government forces had used chlorine gas loaded into barrels and dropped from helicopters three times and the Islamic State (IS) terrorists had deployed mustard gas.
The use of both these chemicals are banned under the Chemical Weapons Convention.
Hitting out against the veto, US Permanent Representative Nikki Haley said, "Russia and China made an outrageous and indefensible choice today."
"So what message are we sending to the world," she asked, "If you are allies with China and Russia, they will cover the backs of their friends who use chemical weapons to kill their own people."
China has in the past used its veto to protect against sanctions a Pakistan-based terrorist, Jaish-e-Mohammad (JeM) founder Masood Azhar, and Pakistan itself for harbouring Lashkar-e-Taiba leader Zaki-ur-Rehman Lakhvi.
China's Permanent Representative Liu Jieyi said Beijing vetoed it because, he asserted, the investigations were still going on.
Russian Deputy Permanent Representative Vladimir Safronkov said Moscow vetoed the resolution because the West had proposed the resolution as a "provocationa against it.
Britain's Permanent Representative Matthew Rycroft told reporters after the meeting that Moscow's seventh veto of a resolution against Syria showed that Russia would rather cover up for Assad rather than act on chemical weapons.
This is the seventh time in the last five years that Russia has vetoed a Security Council resolution aimed at condemning the Syrian regime, after armed conflict broke out in the Arab country in 2011.