Advertisement

US President-elect Donald Trump's pick for Secretary of State Rex Tillerson called Russia a "danger" to the US and said he favoured keeping current US sanctions against Moscow for now….reports Asian Lite News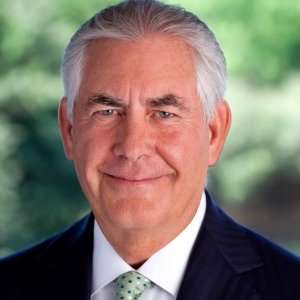 "Russia today poses a danger, but it is not unpredictable in advancing its own interests," Xinhua quoted Tillerson here at his confirmation hearing before the US Senate Foreign Relations Committee as saying.
"Our NATO allies are right to be alarmed at a resurgent Russia," he added.
Tillerson, the Exxon Mobile chief executive who had known Russian President Vladimir Putin since 1990s and was awarded by Putin Russia's Order of Friendship in 2013, was widely known for opposing sanctions against Russia in his corporate life.
However, during his confirmation hearing on Wednesday, Tillerson said he would like to see remain intact US sanctioned imposed on Moscow for now."
"I would leave things in the status quo so we are able to convey this can go either way," said Tillerson.
"I would recommend maintaining the status quo until we are able to engage with Russia and understand better what their intentions are."
Tillerson's confirmation hearing came at a time when the US and Russia brawled over whether Moscow was involved in cyberattacks which sought to affect the 2016 US election.