Advertisement

The US Secretary of State Rex Tillerson ended his gulf visit in order to resolve the gulf diplomatic issues as he met the Emir of Qatar Tamim bin Hamad Al Thani in Doha. Earlier he visited Qatar, Kuwait and Saudi Arabia though the gains of these talks not revealed yet….reports Asian Lite News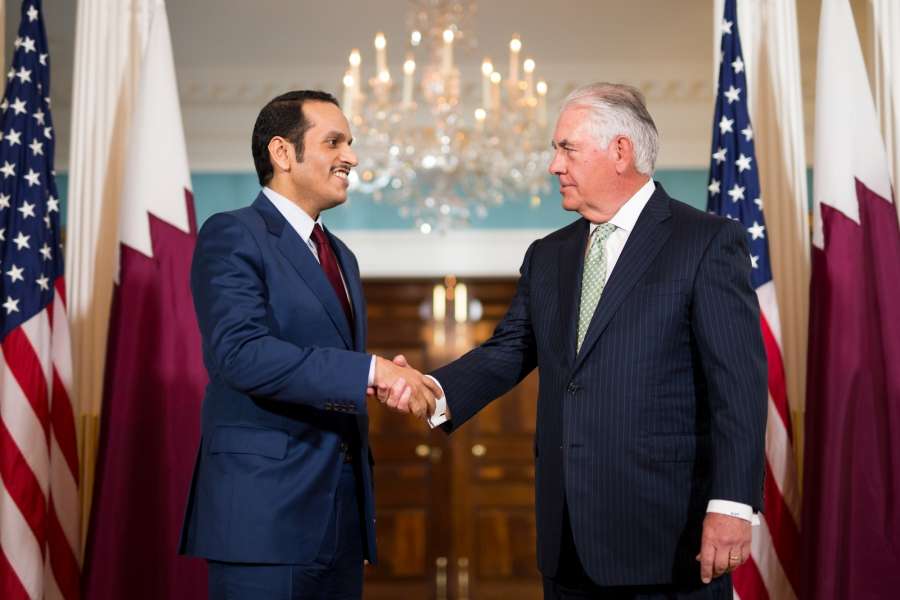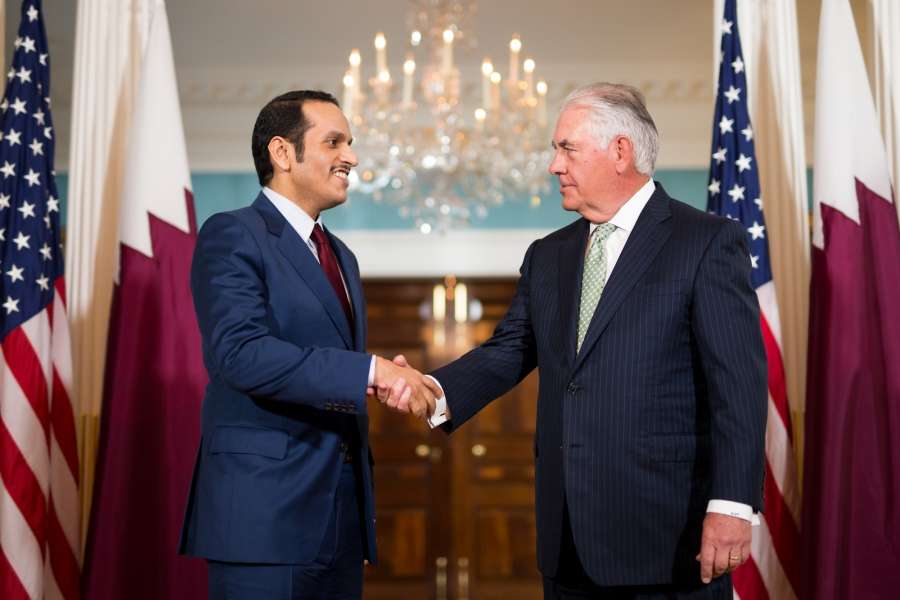 The US Secretary of State met in Doha with the Emir of Qatar, in the framework of his tour to unlock the diplomatic crisis within the Gulf countries.
The official Qatari news agency QNA reported that the meeting between Rex Tillerson and Tamim bin Hamad Al Thani took place in al-Bahr Palace and was attended by the Kuwaiti information minister, Mohammad Abdullah al-Mubarak al-Sabah, Efe reported.
QNA said that at the meeting they addressed the latest developments in the Persian Gulf crisis and efforts to resolve it through dialogue and diplomatic channels.
However, it did not give further details on the points that were discussed and the participants did not make statements after the meeting, which is the second this week between the US diplomat and Qatari authorities.
Qatari television channel al-Jazeera said Tillerson left Doha shortly after the meeting, heading for Washington, without revealing the potential gains made in the past two days on his visits to Qatar, Kuwait and Saudi Arabia.
Saudi Arabia, the United Arab Emirates, Egypt and Bahrain severed diplomatic relations with Qatar on June 5, closing off land borders, as well as air space and maritime territories and banning Qatar's means of transport.
The four countries accused Doha of alleged support for terrorist organizations such as the Muslim Brotherhood, the Islamic State and Al Qaeda.