Advertisement

US Secretary of State Rex Tillerson was seen involved in resolving the diplomatic rift between Qatar and its neighbouring countries as he met Qatar's Foreign Minister and urged the relevant countries to keep pushing for peace in the region….reports Asian Lite News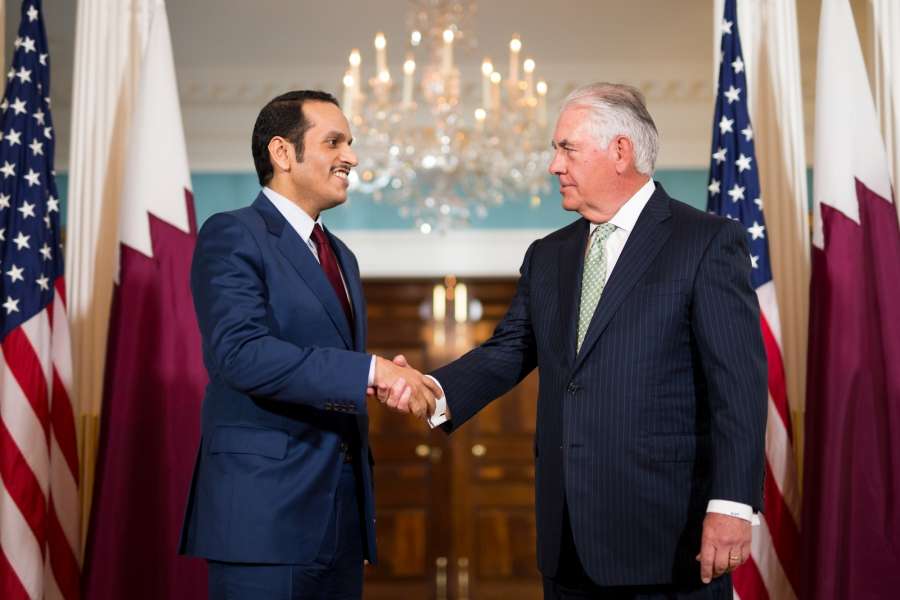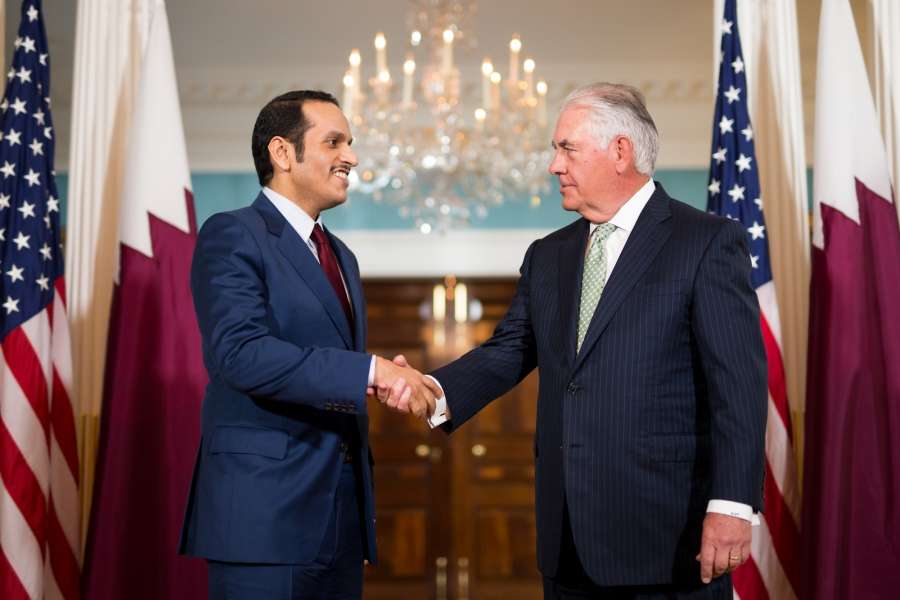 US Secretary of State Rex Tillerson has met Qatar's Foreign Minister Sheikh Mohammed bin Abdulrahman Al Thani weeks after several Gulf states snapped diplomatic relations with the US ally over its support to terror groups.
Saudi Arabia, Bahrain, the United Arab Emirates (UAE) and Egypt, the four Arab states that severed ties with Qatar had issued a list of 13 demands to end rift, including closing Al-Jazeera television and cutting diplomatic ties with Iran, Xinhua news agency reported.
Tillerson met Al Thani on Tuesday and later Qatar's Foreign Ministry said in a statement that the US Secretary of State was working towards finding a solution to solve the issue at hand, a CNBC report said.
The statement added that Qatar's Foreign Minister "insisted that others must be genuinely willing to negotiate and to present evidence to support their allegations and demands."
Tillerson said that "while some of the elements will be very difficult for Qatar to meet, there are significant areas which provide a basis for ongoing dialogue leading to resolution".
He called on the relevant countries to "sit together and continue this conversation", and added that "each country involved has something to contribute to that effort".
Qatar is a key US ally in the fight against the Islamic State group and the US military base in the country is one of the largest in the Middle East.
On Tuesday, Tillerson also met Kuwait's Minister of State for Cabinet Affairs Sheikh Mohammad Abdullah Al-Sabah.
Kuwait is acting as a mediator to end the worst Gulf crisis in years.