Advertisement

Trump team man talks tough on South China Sea islands….reports Asian Lite News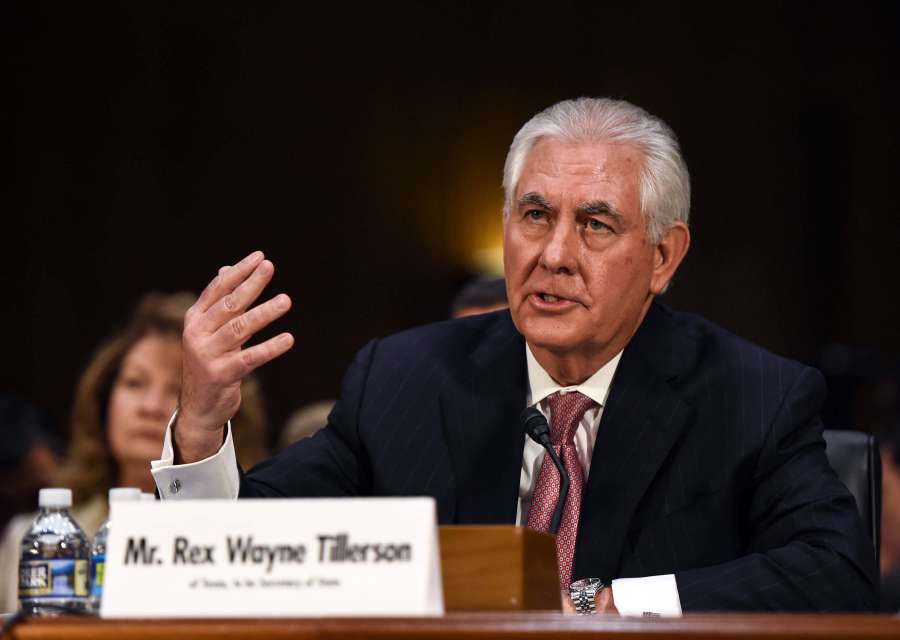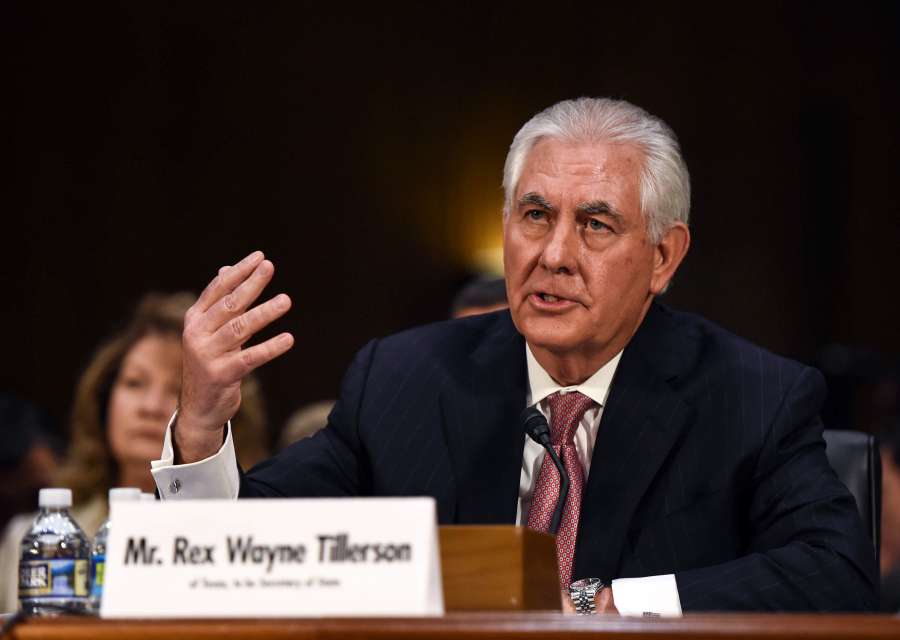 President-elect Donald Trump's pick for Secretary of State has set the stage for a potential showdown with China over the South China Sea, saying that China should be denied access to the artificial islands it has built in the disputed waters.
Rex Tillerson, the former CEO of oil giant ExxonMobil, told his confirmation hearing on Wednesday that China's activity in the waters, which see $5 trillion in ship borne trade a year, was "extremely worrisome," CNN reported.
China responded saying that countries in the region have come to consensus which the countries outside the region should respect.
The comments during his day-long testimony before the Senate Foreign Affairs Committee look set to inflame tensions with China, which claims much of the South China Sea as an integral part of its territory.
He also compared China's territorial claims to Russia's military intervention and the annexing of Crimea in 2014.
"Building islands and then putting military assets on those islands is akin to Russia's taking of Crimea. It's taking of territory that others lay claim to," Tillerson said.
"We're going to have to send China a clear signal that first, the island-building stops, and second, your access to those islands also not going to be allowed."
Tillerson added that the Obama administration had neglected to tackle the problem, saying the "failure of a response has allowed them to just keep pushing the envelope on this".
Analysts said Tillerson's testimony, combined with his future boss's earlier pronouncements, signalled that a Trump administration is poised to take a much tougher stance on China.
Since winning the presidential election, Trump has lashed out at China on Twitter, made clear he is serious about wringing a new trade deal from Beijing, and upended US policy toward Taiwan — an issue of deep sensitivity for China.
In response to Tillerson's remarks, China's Ministry of Foreign Affairs spokesman Lu Kang appeared to say Thursday that the US should stay out of the dispute.
He said China and other claimants had returned to a "dual track" approach to try and "resolve the issue peacefully", and that the situation in the South China Sea has "cooled down."
Lu was referring to the Philippines, which mellowed down after challenging China's claims over the South China Sea in an UN-appointed court. The ruling was delivered in favour of Manila in 2016.
The new Philippines President Rodrigo Duterte has moved closer to Beijing, and threatened America with snapping military ties. The Philippines and the US are long-time ally.
"We hope countries outside the region will respect this consensus that is in the interest of the region and the world."
Under Obama, the US has repeatedly called for freedom of navigation in the South China Sea and sailed and flown its assets near the islands China controls — drawing repeated warnings from China.
China has reclaimed more than 3,000 acres of land in the Spratly Islands since 2014, turning reefs and sandbars into islands equipped with airfields, ports and weapons.