Advertisement

Mr Trump cheerfully attacked the Congress, the Senate and every professional politician for being venal and vile and inept. For him Carter, Bush, Clinton and Obama were a disgrace….reports Asian Lite News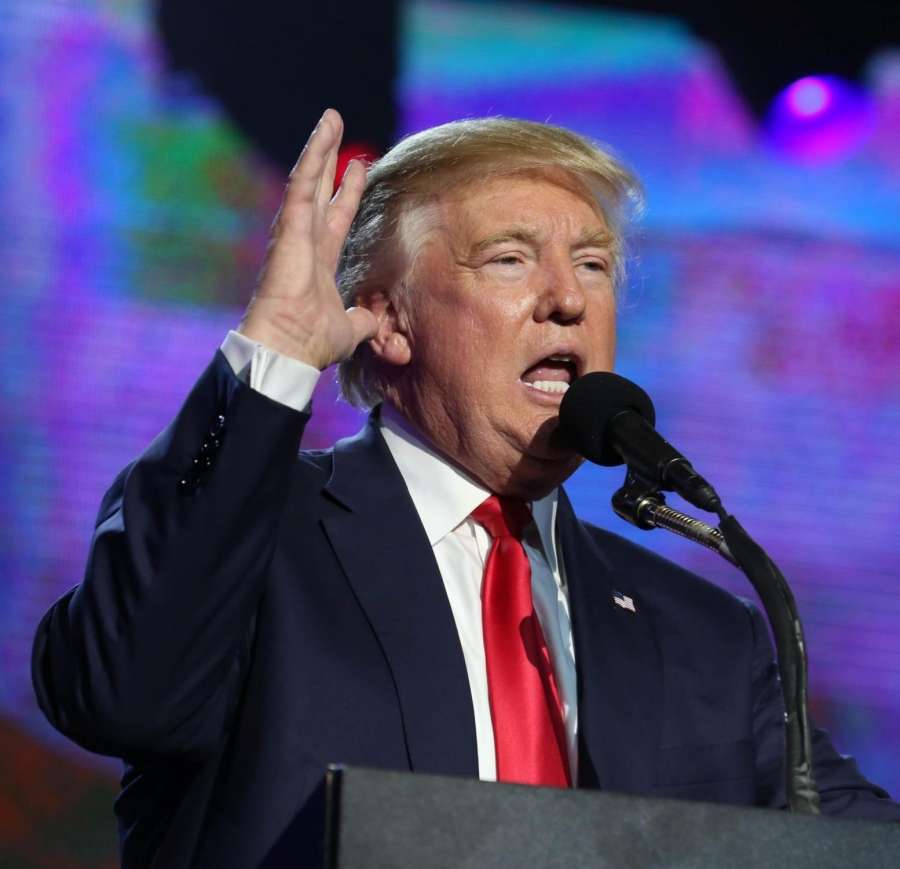 The rain came down as soon as Donald Trump began to speak. Were the Gods crying? The 45th President had no intent to be quotable. He was clearly happy saying what would be merely quoted. JFK and Ronald Reagan were reckoned to have been the inspiration behind the speech. Let us never fear to negotiate but let us never negotiate out of fear, that sort of stuff. Never happened.
Short of slagging off four sitting presidents in their presence, including the outgoing president for ruining the nation to desultory applause and a half full Mall minus Washington's Afro American population, Mr Trump cheerfully attacked the Congress, the Senate and every professional politician for being venal and vile and inept. For him Carter, Bush, Clinton and Obama were a disgrace.
On these indictments he built his case using not a single rhetorical sentence that would make a headline. For his detractors, very close, eerily close to the Hitler speeches to the brown shirts and the rise of the Third Reich. To middle class racist and prejudiced America, a soul stirring speech promising the fringe elements a moment in the sun.
To the minorities, fears of racism spiking even as it was being denied.
It was incredibly populist that tone last heard when India's prime minister Narendra Modi spoke of "Make in India".
It was all about America first and more a precis of the things he has said before. Stuff about all Americans bleeding red was fine. But he made the US look like a failed state. That may not sit well.
Commercially, there was a message to the world. As the most powerful nation in the world on foreign policy he said nothing, choosing to be insular.
It was almost like he was a modern day Che Guevera delivering the US from the clutches of the politicians. We have taken over Washington.
There was no table thumping. Except did you notice he kind of snubbed Michelle Obama by not acknowledging her?
He was clever. He never used the word 'I' making the 'we' word get a new meaning.
The Mall was half empty. The exuberance lacking. It did not bother him. It was pure populism and clever to the point of being insidious.
It was insular. To the point of leaving the world to do its own dirty work.
Did we feel good. Not really. There was a cold coffee skein of indifference over the whole affair.
For the segments like vets and what we call Hicksville, this was a friend in high places and now that the torch has been passed is he going to do it.
More, can he do it.
George Bush Jr said: I will change the tone of Washington. He couldn't do it.
Every President says that.
Look at this way. He has made a promise. Now, he has to do it.
He exploited American anger and dismay but now he has to put hope back on track.
People power sounds good. But with 660 jobs still not filled, 78 elected officials absenting themselves from the inauguration and the ninth judge to the Supreme Court still vacant as a seat Trump cannot say: You are fired.