Advertisement

Media reports said that US President Donald Trump said that the country's court system will be to blame if "something bad" happens after his temporary immigration ban was suspended….reports Asian Lite News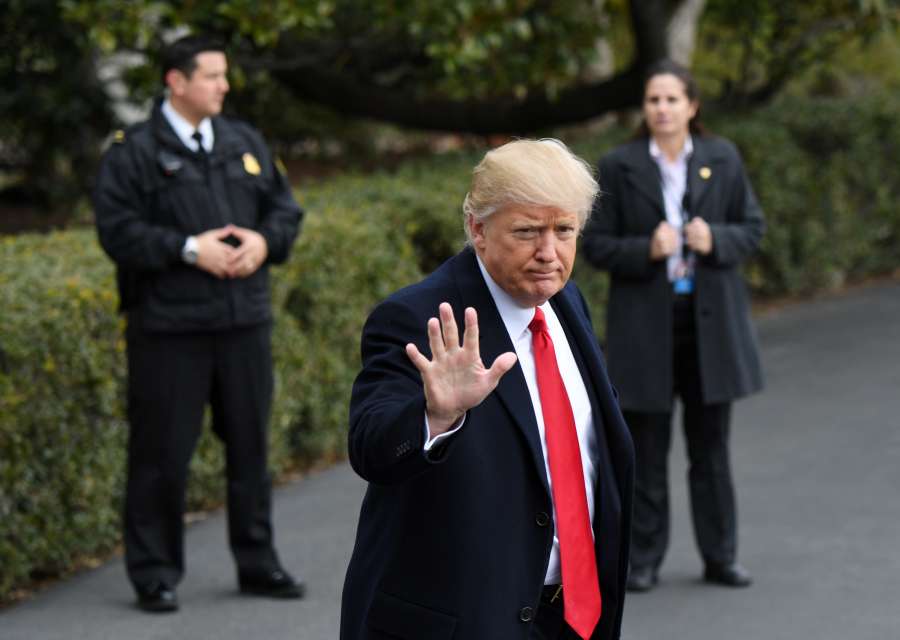 "Just cannot believe a judge would put our country in such peril. If something happens blame him and court system. People pouring in. Bad!" Trump posted on his official Twitter account on Sunday.
"I have instructed Homeland Security to check people coming into our country very carefully. The courts are making the job very difficult!" Efe news cited a subsequent tweet by him.
The Trump administration on Saturday launched an appeal of the decision by federal Judge James Robart to issue a temporary restraining order blocking the immigration ban that for more than a week had impeded entry into the country for citizens of Libya, Sudan, Somalia, Syria, Iran, Iraq and Yemen.
On Saturday night, however, a federal appeals court denied the administration's request to have the restraining order lifted, thus preventing the immigration ban from being reinstated.
Judge Robart "made the wrong decision," said Vice President Mike Pence in a Sunday interview with Fox News, asserting that "under statutory law and under the Constitution, that authority belongs to the President".
Trump railed at Robart on Twitter on Saturday, calling him a "so-called judge" and accusing him of taking "law-enforcement away from our country," adding that his ruling "is ridiculous and will be overturned!"
Meanwhile, many immigrants are trying to take advantage of the suspension of Trump's travel ban to get into the US, after the State Department reactivated the validity of the 60,000 visas that had been revoked as per the ban and immigration authorities stopped enforcing it.