Advertisement

It's the "holey" season in the American capital. The President wants to plug the constant leaks. The mayor has kicked off the annual "Pothole Palooza" to fill up thousands of pockmarks dotting the streets of Washington….writes Arun Kumar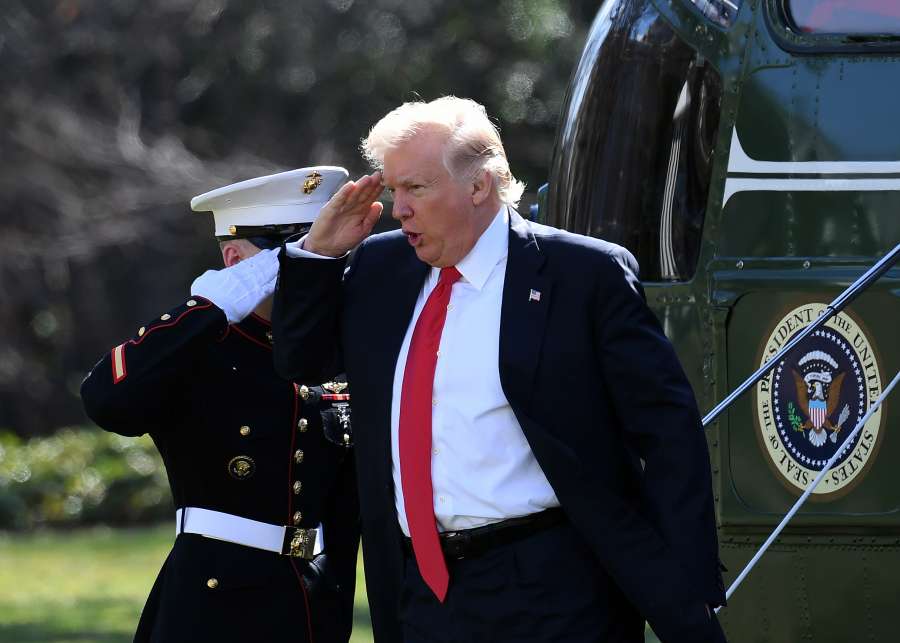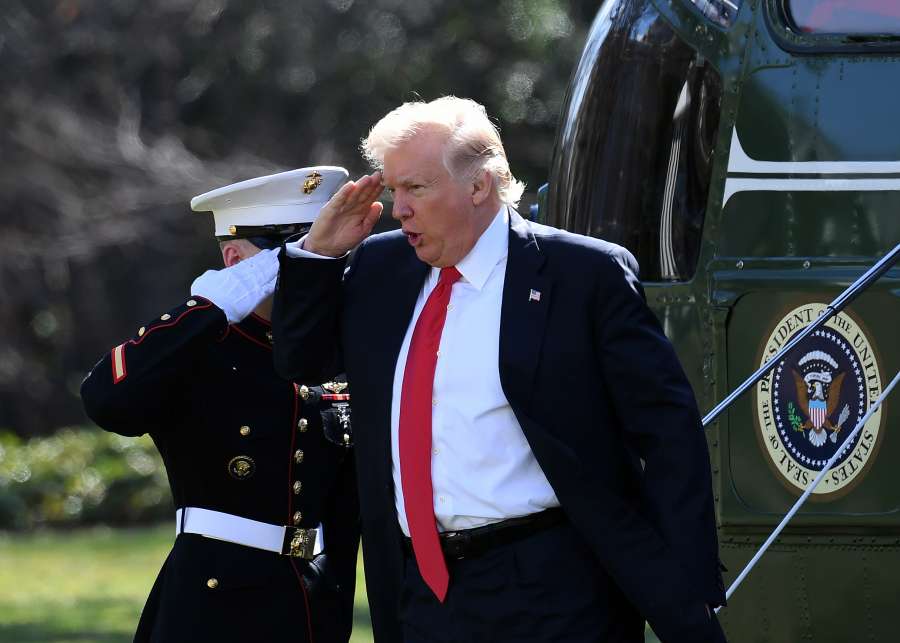 But the "Fake News Media" as Donald Trump relishes to call it, loves the "holes" — ones of the political variety — that drip, drip juicy tales from his own spooks about his team's trysts with Putin's spies.
"It is the same Fake News Media that said there is 'no path to victory for Trump' that is now pushing the phony Russia story," thundered the tweeter-in-chief, calling it "A total scam!"
"The real story turns out to be SURVEILLANCE and LEAKING! Find the leakers!" the POTUS said, doubling down on his old claim that his predecessor Barack Obama had "spied on (him) before nomination".
Calling it a "crooked scheme against us", he suggested that Obama's National Security Advisor Susan Rice may have committed a crime by asking the spooks to "unmask" names of Trump associates in intelligence reports about foreigners.
Trump then turned to the "failing New York Times" to give them what he thought was "going to be the biggest story" — "It is one of the big stories of our time."
Asked if he believed Rice committed a crime, he told the Times, "Do I think? Yes, I think so", as he branded "the Russia story a total hoax".
Trump's attack on Rice came as Devin Nunes, Republican chairman of the House Intelligence Committee, stepped aside from his panel's Russia probe.
Nunes had got into the crosshairs of the Democrats by telling Trump first that he and his associates may have been caught up in "incidental collection" of intelligence.
The second Trump ally to step aside from the Russia probe after Attorney General Jeff Sessions did so as the House Ethics Committee launched an investigation into what he called "false and politically motivated" complaints of "unauthorised disclosures of classified information".
On her part, Rice dismissed as "absolutely false" the president's "ludicrous charge" that the Obama officials "utilised intelligence for political purposes".
"I leaked nothing to nobody, and never have and never would," Rice told MSNBC.
But days after telling PBS "I know nothing about this" — unmasking of Trump officials — Rice acknowledged "It was not uncommon" to request the identities of Americans caught on intelligence surveillance of foreigners.
"It was necessary at times to make those requests," she claimed. "I don't have a particular recollection of doing that more frequently after the election."
Jumping on the Russian bandwagon, Hillary Clinton also came out of the woods to blame her stunning loss to Trump on "Russian meddling", FBI Director James Comey, who reopened a probe of her email saga 11 days before the election, WikiLeaks and "misogyny".
Meanwhile, the POTUS moved his strategic advisor Stephen Bannon, another bête noire of the liberal left, from the front to the back seats of the National Security Council.
The failing New York Times was quick to suggest that "Trump was not pleased by the 'President Bannon', puppet-master theme promoted by magazines, late-night talk shows".
Others suggested that Bannon had lost out in a turf war to Trump's son-in-law Jared Kushner who has a finger in every POTUS pie.
Then even as he was having his first summit meeting with Chinese President Xi Jinping at his Mar-a-Lago estate in Palm Beach, Florida, the commander-in-chief dropped 59 tomahawk missiles on Syria in a punitive strike for its use of poison gas.
The decisive action by the "America First" president against Syrian leader Bashar Assad after his "heinous" attack "crossed a lot of lines for me … beyond a red line" won Trump plaudits from both sides of the political divide.
Confirmation of his Supreme Court nominee Neil Gorsuch after the Republican controlled Senate exercised the 'nuclear option' — change of rules to lower confirmation threshold from 60 to 50 — added icing to his cake.
But Washington Post's wonkblog had another measure of Trump going presidential. Between his January 20 inauguration and March 31, Trump had posted 357 tweets with 60 percent of them ending with an exclamation mark.
But if earlier most of his tweets had two, three, four and even 15 exclamation marks, now he usually makes do with just one!