Advertisement

US President Donald Trump's phone call with Mexican President Enrique Peña Nieto was revealed in which he urged his counterpart to be quite on border wall with the press as the press will hang on that….reports Asian Lite News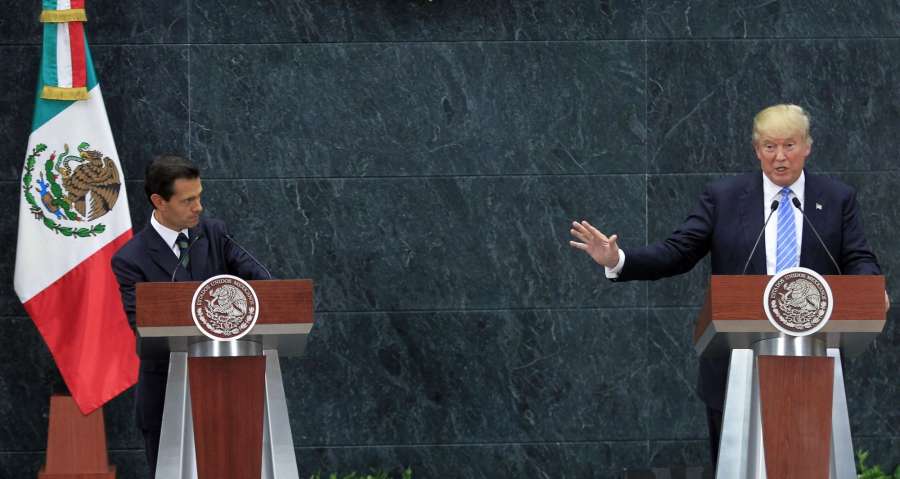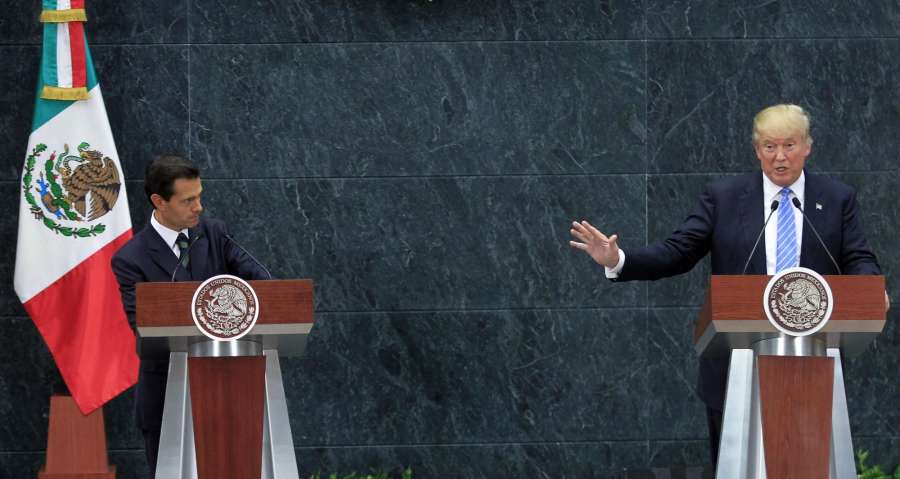 US President Donald Trump told his Mexican counterpart Enrique Peña Nieto to remain quiet about the border wall, according to a transcript of the conversation revealed by The Washington Post.
The transcript of Trump's conversation with Mexico's leader was one of two phone calls revealed on Thursday, which provide a rare glimpse into the private conversations of a new US president testing his negotiating powers on foreign counterparts, CNN reported.
Trump also boasted about his election victory and called New Hampshire a "drug-infested den" in the phone call with the Mexican President.
The January 27 phone call with Peña Nieto came seven days after Trump entered office.
In it, he focused mainly on issues of trade and immigration, with contentious moments coming in his insistence that Mexico will eventually pay for a wall along with US southern border. Peña Nieto has insisted publicly his country will not pay for the wall's construction but Trump demanded he cease making that claim.
"You cannot say that to the press," Trump said on the phone call. "The press is going to go with that and I cannot live with that. You cannot say that to the press because I cannot negotiate under those circumstances."
On the same day, Trump carried out a phone conversation with Australian Prime Minister Malcolm Turnbull, which grew sour when Trump rejected an agreement to take in refugees.
The transcript shows Trump growing progressively more agitated, eventually telling his Australian counterpart the call was the most irksome of the day.
"I have been making these calls all day and this is the most unpleasant call all day," Trump told Turnbull. "(Russian President Vladimir) Putin was a pleasant call. This is ridiculous."
Trump later ended the phone call abruptly.