Advertisement

First Donald Trump got a portrait of the populist seventh President Andrew Jackson dusted out and hung in his Oval Office, close to his desk….writes Arun Kumar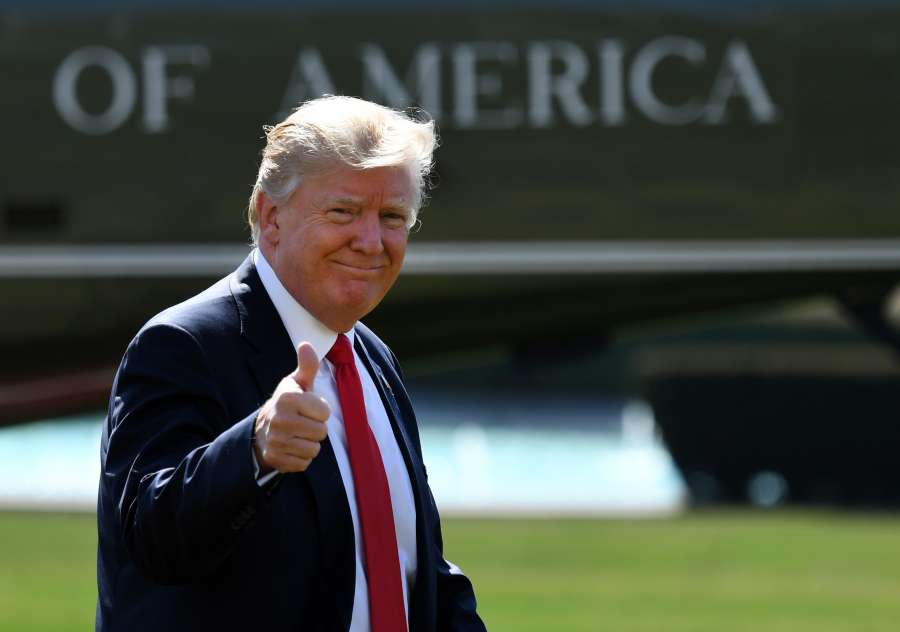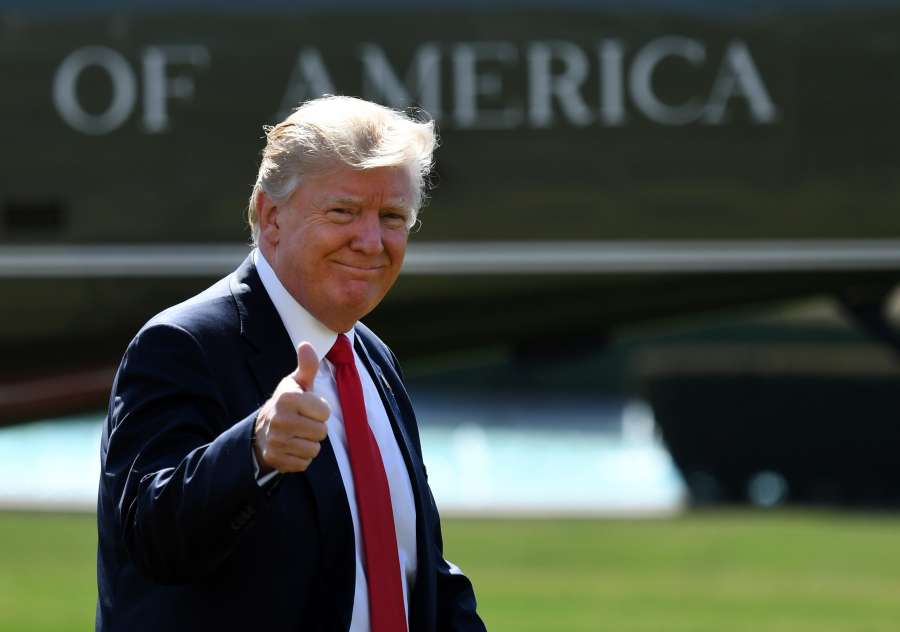 Then he stole from the playbook of the Democratic Party founder, who after being called a "jackass" by his opponents had made the insult his symbol. Years later, a cartoonist turned it into the party's mascot.
Now, instead of the firebrand on the campaign trail, it was a very presidential Trump who in much "softer" and "milder" tones outlined in his first address to the US Congress how he would write the "new chapter of American Greatness."
The outsider-turned-Republican offered a new, improved healthcare plan to replace "Obamacare," his predecessor's "collapsing" signature healthcare law, a trillion dollar investment in infrastructure, tax and trade reforms and a merit-based immigration system.
As Democratic lawmakers with many of the women in suffragist white greeted him with silence to protest his alleged sexist stance, the President spoke of his joint efforts with Canada to help women entrepreneurs "live out their financial dreams."
Trump also vowed to "create a level playing field for American companies and workers", give them protection and "free the dreams of our people."
Even as he promised to issue a tamped-down executive order to ban travel from seven terror-prone Muslim majority nations, he hinted at offering a pathway to legal status to some 11 million undocumented immigrants, including some 350,000 from India, while throwing the bad dudes out.
With their progressive donkey stolen by the brash billionaire, Democrats did not know whether to applaud or to continue their resistance to all things Trump in sullen silence.
Basking in the afterglow of rare media approval, Trump, who in a Fox News interview had given himself an "A" for his achievements so far and a "C or C+" for messaging, decided to give his ever-twitching thumbs some rest.
But the going was too good to last as a media report of two undisclosed meetings during the presidential campaign between his Attorney General and then Senator Jeff Sessions and Russian Ambassador Sergey Kislyak resurrected the Russian red herring.
With the new controversy threatening to claim his second cabinet nominee the same way as his first, National Security Advisor Michael Flynn, Trump finally broke twitter silence to come to the defence of his long-time supporter.
"For precisely four days, eight hours and five minutes — That's 6,245 consecutive minutes!" — the President had "refrained from tweeting anything inflammatory", according to the Washington Post.
Calling the "whole narrative (is) a way of saving face for Democrats losing an election that everyone thought they were supposed to win", he branded the opposition's calls for Sessions' resignation a total "witch hunt!"
Even as Sessions recused himself from any investigation into alleged Russian meddling in the US presidential election to help Trump, the President fired off tweets at the Democratic Senate and House Minority leaders Chuck Schumer and Nancy Pelosi.
"We should start an immediate investigation into @SenSchumer and his ties to Russia and Putin. A total hypocrite!" he wrote with a 2003 picture of Schumer having a friendly doughnut and coffee with Russian President Vladimir Putin.
"I hereby demand a second investigation, after Schumer, of Pelosi for her close ties to Russia, and lying about it," Trump tweeted over a 2010 picture of Pelosi sitting with the Russian envoy and other officials.
"Happily talk re: my contact w Mr. Putin & his associates, took place in '03 in full view of press & public under oath," shot back the Democrat asking POTUS, "Would you & your team?"
Meanwhile, as Trump reportedly planned to slash the budget of the Environment Protection Agency by 25 percent, his Interior Secretary Ryan Zinke came to office riding an Irish sports horse, with a promise to provide more resources to National Parks.
Amid this political theatre of the absurd, Sunday's Oscar goof-up with "La La Land" first getting the Best Picture award only to lose it to "Moonlight" moments later, turned into a viral social media meme.
"Amazing ending. Wish that had happened on election day," one Billy Crystal tweeted. If only wishes were horses!