Advertisement

The United States is going through a "very difficult" period due to changing demographics, an American expert said but hoped the country will be a better place to live in as it battles social evils such as hate crimes….reports Asian Lite News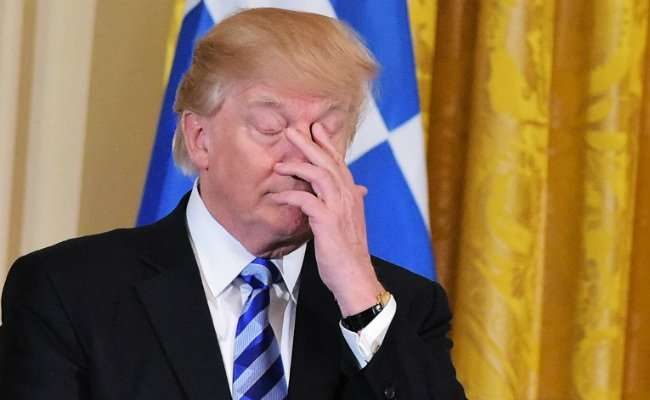 "We are going through a very difficult period as the demographics of the country is changing but in the next 20 years we will come out at the other end of this tunnel in a much better place. For the first time in our own history, we will be a genuinely multi-cultural country," said Mark Potok, an American expert on global extremism.
He said there had been an upsurge in hate crimes against minorities since Donald Trump was elected the President.
Potok, former Senior Fellow at US-based civil rights organisation Southern Poverty Law Center (SPLC), said that a large number of "anti-Muslim" and "anti-migrant" speeches were made during the presidential election campaigns in the US.
"In the first month after Trump was elected the President, as many as 1,047 hate incidents were recorded. These hate incidents include someone yelling at some migrant 'Go back to your country' or 'Make America great again'. Some of those hate incidents rose to the level of hate crimes," Potok said in a video interaction with the journalists at the American Centre here on Tuesday.
"SPLC analysed that in 37 per cent of those hate incident cases, in one way or the other, the perpetrators referred to Donald Trump and abused the victims saying 'Get out of here', 'Trump is our president now', etc.," Potok said, adding that very similar things happened in the United Kingdom immediately after the Brexit.
The Pulitzer-nominated journalist and an author, however, said that the number of "anti-Asian" hate crimes had gone down in America in the last 10 years till 2015.
"In 2005, the number of anti-Asian hate crimes was 199, which was reduced to 111 in 2015. Five of these crimes were anti-Hindu and six anti-Sikh," Potok said.
He said that besides hate speeches, globalisation and migration were also one of the main contributors to the hate crimes in the US.
Potok added that very big demographic change was happening in America as the country had historically high percentage of the population that was foreign born.
"In 1950s, only seven per cent of the American population was foreign born but now, the number is 14 per cent, which is projected to go further close to 15 per cent in the next 10 years," Potok said, adding that such things were also the reason behind the increasing number of hate crimes in the US.
Potok, however, hoped that America would come over this phase and things would become smooth again.