Advertisement

The US Embassy strongly condemned the killing of an Indian, Srinivas Kuchibhotla, and injuries to another Indian and an American during a shooting incident in the US state of Kansas….reports Asian Lite News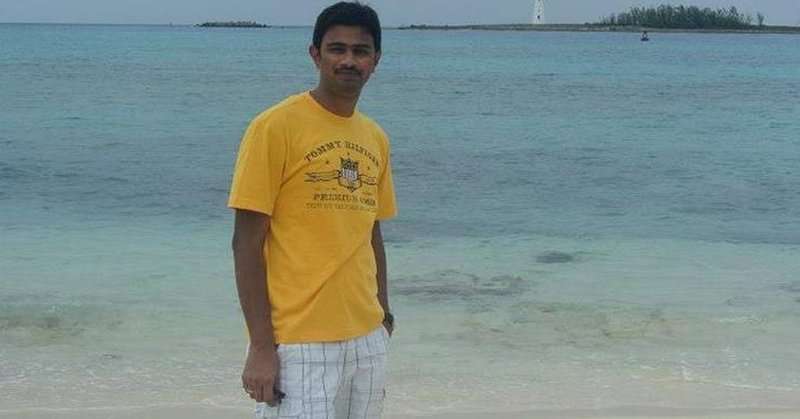 "The US Embassy in New Delhi strongly condemns the tragic shooting in Olathe, Kansas, resulting in the death of an Indian citizen and injury to an Indian and an American," the embassy said in a statement.
"We extend our heartfelt condolences to the family and friends of Mr. Kuchibhotla. We share their grief, and wish a full and speedy recovery to those who were injured."
A 51-year-old US Navy veteran opened fire, killing Kuchibhotla, 32, and injuring Alok Madasani, also 32, and an American in a bar in Olathe, Kansas, on Wednesday night.
The attacker identified as Adam Purinton mistook the Indians for "Middle Easterners" and reportedly yelled "get out of my country".
Ian Grillot, 24, was injured when he tried to intervene to save the Indians.
Kuchibhotla hailed from Hyderabad while Madasani hails from Warangal town in Telangana. They were working as aviation programme managers at Garmin, an electronics manufacturer.
The family of Kuchibhotla was shocked over the incident and has sought help from the state and central governments in bringing his body back home.
External Affairs Minister Sushma Swaraj expressed shock over the shooting incident.
Expressing her "heartfelt condolences to the bereaved family", the minister tweeted that she has spoken to Indian Ambassador in the US Navtej Sarna and that "two Indian embassy officials have rushed to Kansas".
"Consul R.D. Joshi is rushing from Houston to Kansas to render all possible assistance. Vice Consul Harpal Singh is also proceeding from Dallas to Kansas," she said.
They would meet Madasani (who was discharghed from hospital) and facilitate in bringing the mortal remains of Kuchibhotla, she said.
Joshi and Singh would be in touch with the local police officials to ascertain more details of the incident and monitor the follow-up action, the minister said.
In its statement, the US Embassy said, "We have reached out to Indian consular officials to offer full support as they assist the victims".
"We understand that the alleged shooter is in custody and is expected to be prosecuted for the crime. US federal authorities are also investigating the case. We have full faith that US legal authorities will bring the case to justice."
"We are deeply saddened by this tragic and senseless act. Our deepest sympathies are with the victims and their families," US Chargé d'Affaires Mary Kay Carlson said in the statement.
"The United States is a nation of immigrants and welcomes people from across the world to visit, work, study, and live. US authorities will investigate thoroughly and prosecute the case, though we recognise that justice is small consolation to families in grief," she added.
Help poured in for the family of Srinivas Kuchibhotla, who was shot dead by a former American naval serviceman in Kansas in the US.
A GoFundMe page created to collect money to help Kuchibhotla's family has crossed its $150,000 goal, raising nearly $250,000 in 11 hours.
More than 6,700 people, including Americans, have donated $248,404 on the page created by Kuchibhotla's friend Kavipriya Muthuramalingam.
"Srini was the kindest person you would meet, full of love, care and compassion for everyone. He never uttered a word of hatred, a simple gossip, or a careless comment. He was brilliant, well mannered and simply an outstanding human being," the page says.
"His wife Sunayana and his family are now faced with incredible grief and a multitude of expenses. We've set up this fund to help them with the funeral expenses and other ongoing grief/recovery support costs."