Advertisement

The US reaffirmed that India remained its "major defence partner" as Prime Minister Narendra Modi and President Donald Trump's top security aide Lt. Gen. H.R. McMaster met to discuss military and counter-terror ties between the two countries….reports Asian Lite News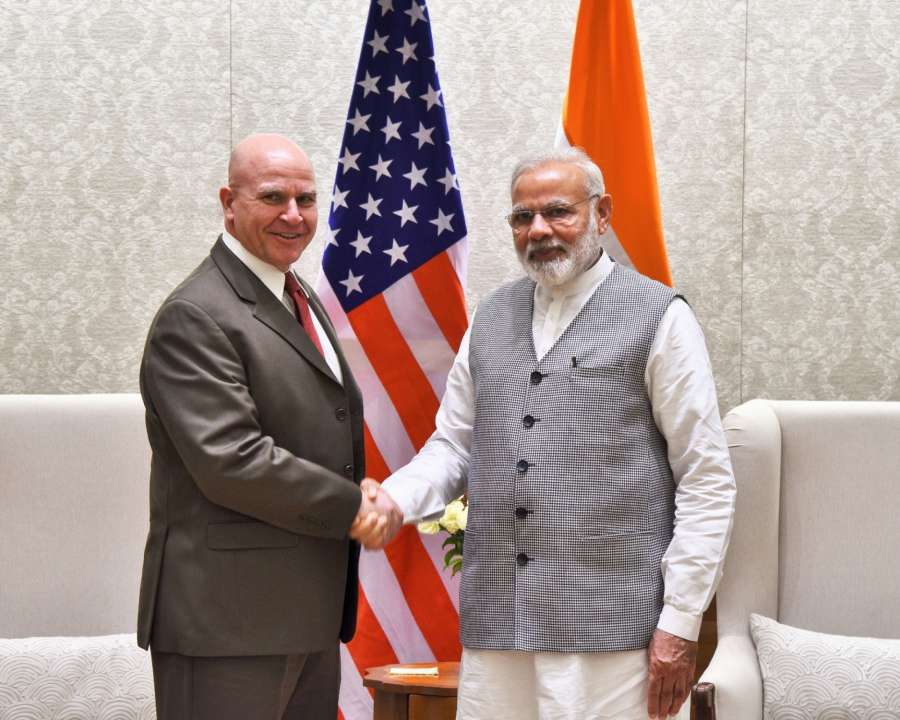 The visiting US National Security Adviser (NSA) called on Modi at his official residence, a day after he arrived here on the first visit by a senior White House official since President Trump took over in January.
The US embassy said McMaster in his meeting with Modi that was also attended by Foreign Secretary S. Jaishankar and NSA Ajit Doval "emphasised the importance of US-India strategic relationship and reaffirmed India's designation as a major defence partner".
"The two sides discussed a range of bilateral and regional issues, including their shared interest in increasing defence and counterterrorism cooperation," an embassy statement said.
McMaster also met separately with Doval and Jaishankar. The embassy noted that the meetings were "productive".
The Prime Minister's Office said in a statement that "McMaster conveyed the greetings of President Trump" to Modi, who recalled "the importance attached by both sides to the strategic partnership and to stepping up India-US engagement across the board".
The PMO statement said Modi and McMaster discussed peace and security in war-torn Afghanistan and the extended region, including the Middle East.
"McMaster shared his perspective with (the) Prime Minister on the security situation in the extended region, including in Afghanistan, West Asia and the DPRK (North Korea).
"During the conversation, they exchanged views on how both countries can work together to effectively address the challenge of terrorism and to advance regional peace, security and stability."
The US official's trip was part of his South Asian sojourn that began over the weekend.
On Monday, he visited Pakistan where he met Prime Minister Nawaz Sharif, Foreign Affairs Adviser Sartaj Aziz and the army chief, stressing "the need to confront terrorism in all its forms".
He also visited Afghanistan to review efforts at stabilizing the country.
"The visit was a part of regional consultations that included stops in Kabul and Islamabad," said the embassy statement.
The trip assumes significance amid growing US concerns over terror threats emanating from a resurgent Taliban and rising Islamic State's influence in Afghanistan, where America has some 8,400 troops.
On Thursday, the US military dropped what it said was the "Mother of All Bombs" — the GBU-43/B Massive Ordnance Air Blast — on suspected Islamic State hideouts in Afghanistan.
The first use of the bomb in a combat killed some 95 militants, the US said.