Advertisement

A day after US President Donald Trump strongly condemned the Kansas bar shooting where an Indian Techie was killed and his friend got injured,  Indian American Congressman Raja Krishnamoorthi and House of Representatives Speaker Paul Ryan raise their concerns on the growing hate crimes in the United States….reports Asian Lite News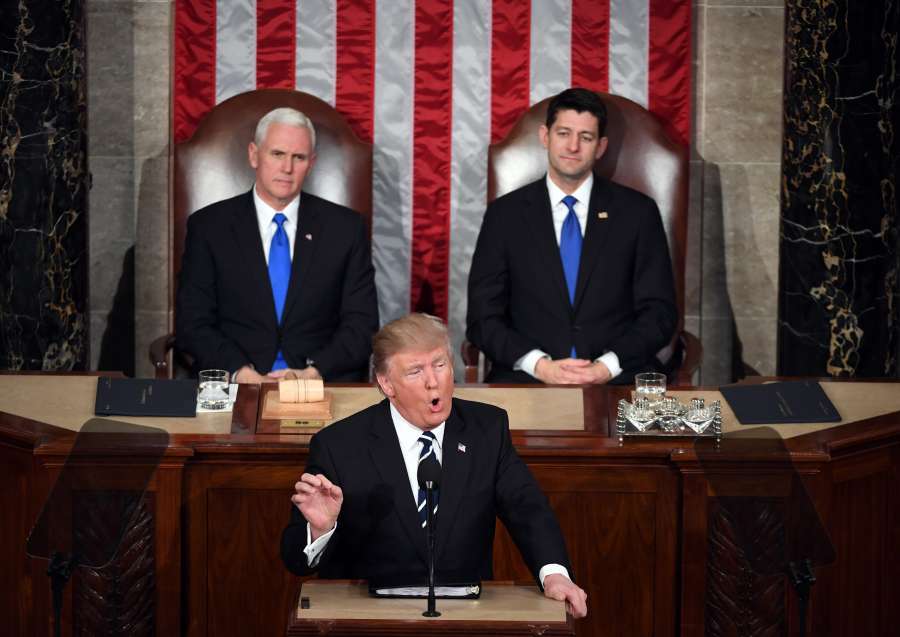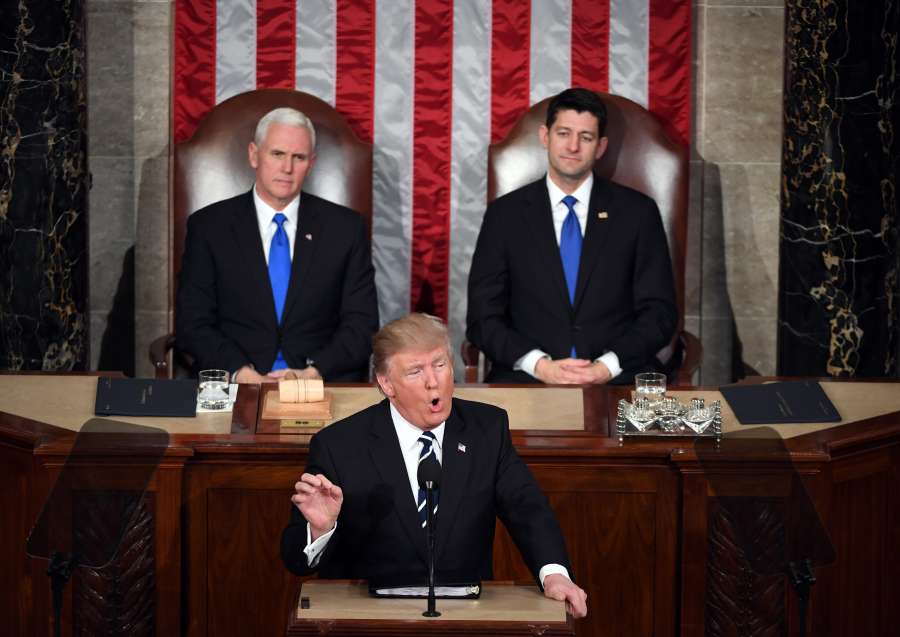 Indian American Congressman Raja Krishnamoorthi has urged US Attorney General Jeff Sessions to take immediate action to stop rising hate crimes in the US.
Krishnamoorthi, in a letter, requested Sessions to use his discretion in the Justice Department to thwart the rising incidents of hate and violence in the country, American Bazaar online reported.
"From grave desecration at a Jewish cemetery in St. Louis to a shooting at a bar in Kansas, Americans have been shaken to the core by the recent rise in hate crimes," Krishnamoorthi said in the letter.
The Indian American community was in a state of shock after a US Navy veteran Adam Purinton shot dead Indian engineer Srinivas Kuchibhotla and injured Alok Madasani in an apparent hate crime on February 22.
Purinton reportedly got into an argument with the two and hurled racial slurs. He yelled "get out of my country" before shooting them.
Several other instances of hate crime were also witnessed in the US. Jewish Community Centres across the country have received bomb threats, and countless Muslims have been harassed and threatened, the Democrat said.
"All Americans must be able to count on the federal government to defend their fundamental rights as citizens of this great republic. If any American is harassed or threatened because of who they are, it harms everyone," Krishnamoorthi said.
"I respectfully urge you to use the full powers of the Justice Department to investigate and combat this disturbing rise in hate crimes," he said. "These attacks seek to undermine not just public safety, but the very nature of American exceptionalism."
He said: "For more than two hundred years, the US has stood as a beacon of freedom from tyranny, oppression, and persecution."
"A fundamental promise of our nation is that any American — regardless of where you come from, the color of your skin, or how you pray — can trust the federal government to preserve, protect, and defend their rights," Krishnamoorthi added.
After US President Donald Trump condemned the killing, House of Representatives Speaker Paul Ryan has offered the condolences of the House for the "senseless" murder of Indian techie Srinivas Kuchibhotla, during his meeting with Indian Foreign Secretary S. Jaishankar.
Ryan, in a statement, also said that the two sides discussed ways to enhance the bilateral economic and defence cooperation.
The Indian Foreign Secretary arrived on a four-day visit to hold talks with top officials of the Trump Administration.
"The relationship between the US and India is rooted in shared values of democracy and freedom," Ryan said in a statement after his meeting with Jaishankar.
"We had a great opportunity today to build on this critical partnership by discussing ways to enhance our economic and defense cooperation," he stated.
"In our meeting, I expressed the House's condolences on the death of Srinivas Kuchibhotla, who was senselessly murdered last week in Kansas. Our peoples must continue to stand together, and I look forward to working with Foreign Secretary Jaishankar in the years ahead."
Jaishankar also met with US National Security Advisor Lt. Gen. H.R. McMaster.
On Tuesday, US President Trump began his first address to the Congress at the Capitol Hill by condemning Kuchibhotla's death, saying the country "stands united in condemning hate and evil".
"Last week's shooting in Kansas city reminds us that while we may be a nation divided on policies, we are a country that stands united in condemning hate and evil in all its forms," Trump said.
Kuchibhotla, 32, was killed and his colleague Alok Madasani was injured when US Navy veteran Adam W. Purinton fired at them at the Austin's Bar and Grill in Olathe in Kansas City on February 22, in an apparent hate crime.