Advertisement

The United States predicts another chemical attack by the Bashar al-Assad  regime in Syria and the preparations similar to the one it made before April 4 attack. But the White House warned the Syrian regime to pay a 'heavy price' if they attempted one more….reports Asian Lite News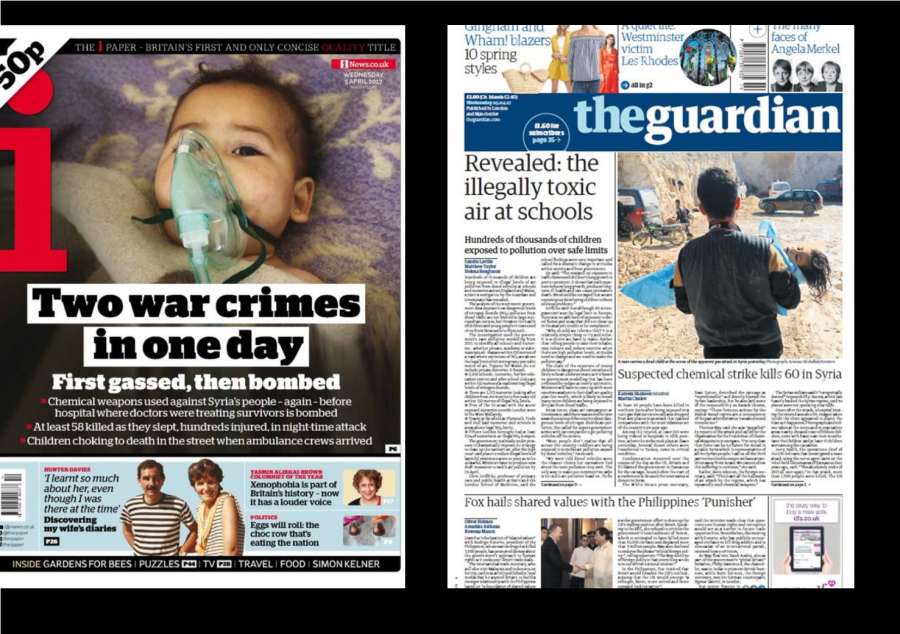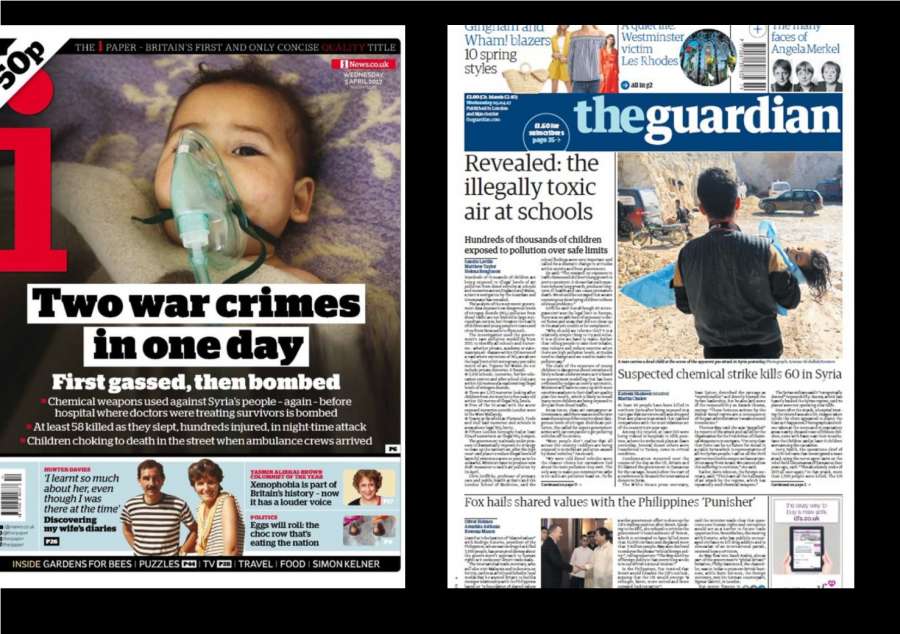 The White House said that there were "potential preparations" for another chemical weapons attack by the Syrian regime and warned the country's President Bashar al-Assad of a "heavy price" if it is carried out, the media reported.
"The United States has identified potential preparations for another chemical weapons attack by the Assad regime that would likely result in the mass murder of civilians, including innocent children," CNN quoted a White House statement as saying on Monday night.
It said: "The activities are similar to preparations the regime made before its April 4 chemical weapons attack. As we have previously stated, the United States is in Syria to eliminate the Islamic State of Iraq and Syria. If, however, Assad conducts another mass murder attack using chemical weapons, he and his military will pay a heavy price."
However, the White House did not disclose what prompted the warning.
At least 100 people, including 25 children, were killed in the April 4 attack in the rebel-held town of Khan Sheikhoun, Idlib province, reports NBC News.
Two days later, the US fired 59 Tomahawk cruise missiles at the Syrian airfield believed to have been used to carry out the strike. It was the first direct American assault on the Syrian government.
Assad denied responsibility for April attack.
The State Department and the Defence Department did not immediately comment on the development.
But a White House administration source told NBC News that it believes an attack could be imminent and said that if the US statement deters another attack, lives will have been saved.