Advertisement

CIOMajlis launches first of its kind annual 'Student Innovation Award' for Emirati and expat university students ….reports Asian Lite News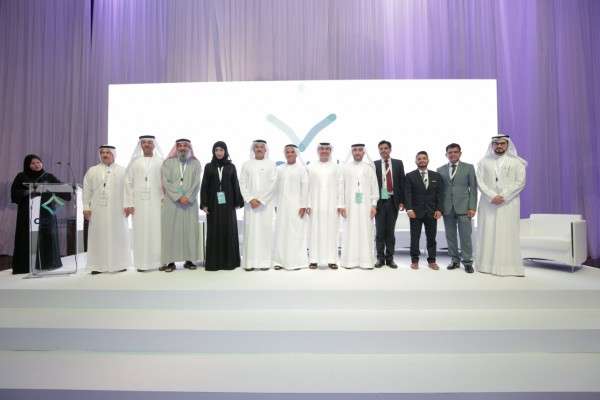 CIOMajlis has launched the region's first annual innovation award for university students, which will give them an opportunity to work in the largest IT companies in the UAE. The "Student Innovation Award" was launched at the first CIOMajlis Annual Conference, held under the patronage of H.H. Sheikh Ahmed bin Saeed Al Maktoum, Chairman of Dubai Civil Aviation Authority and Chairman of Emirates Group, in Dubai, amid the presence of top CIOs from government and private sectors throughout the UAE.
The CIOMajlis is an initiative launched last year by Smartworld, an Etisalat and Dubai South joint venture, in line with the UAE's Innovation Strategy and the government's goal to make it the world's most innovative country by 2021.
Commenting on the conference, H.H. Sheikh Ahmed said: "The United Arab Emirates is on the forefront in adopting the latest smart technologies across all sectors. We see IT as a force that will drive growth in line with the vision of our wise leadership to be the smartest, ensure happiness for all and be ten times ahead of other places in the world. The CIOMajlis is a remarkable initiative and its success within a year of being formed reflects the eagerness of UAE's companies to stay ahead of others and set an example in making best use of technology. I would like to congratulate all the CIOMajlis members for their achievement and hope you all take this initiative to greater heights."
During the conference, the CIOMajlis launched the region's first annual "Student Innovation Award", for university students in their last academic year, aimed at promoting innovation among Emirati and expatriate youth by providing them a platform to display their talents and receive unparalleled exposure to the industry's experts.
Announcing the award, Ahmed Al Mulla, Chairman of CIOMajlis, said: "We are pleased to announce the first ever 'Student Innovation Award', in line with the vision of our leadership to develop an environment that encourages innovation at all levels and across all sectors of the economy. Some of the companies, who are part of the CIOMajlis, will offer jobs to the winners. By offering jobs and other rewards, we aim to encourage all students to go beyond ordinary thinking patterns and utilise their talent to the maximum and by bringing such talent to companies, we aim to take UAE to further heights in innovation and excellence."
The award winners will also be given special recognition during the CIOMajlis Annual Conference and access to the CIOMajlis platform run by leading technology executives giving them an opportunity to present their innovative ideas.