Advertisement

Sheikh Mohammed bin Rashid praises Al Gergawi's sincere and responsible performance in Dubai Holding….reports Asian Lite News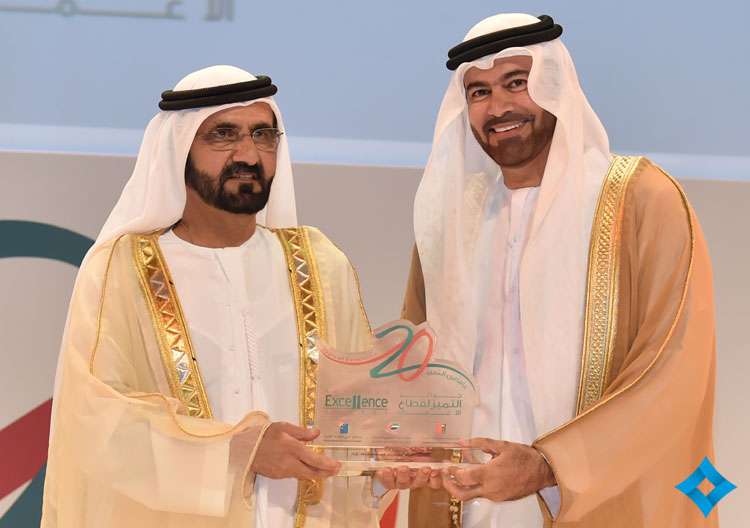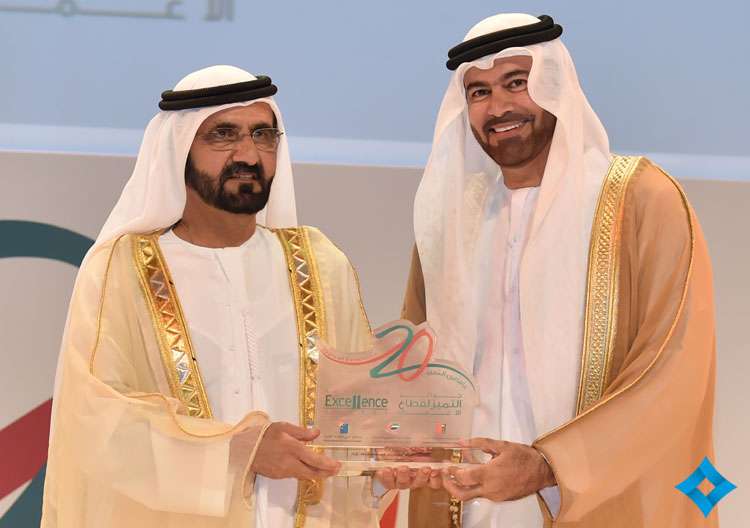 Mohammed bin Abdullah Al Gergawi, UAE Minister of Cabinet Affairs and Future, ended his tenure as chairman of Dubai Holding.
The Dubai-based company earlier announced an eight per cent net profit surge for the conglomerate's Dubai Holding Commercial Operations Group on a total revenue of Dh16.84 billion for 2016. Net profit increased to Dh6.32 billion from Dh5.83 billion, while total revenues increased by 16 per cent to Dh16.84 billion compared to Dh14.53 billion last
AlGergawi said he is proud to contribute in translating part of the vision of Highness Sheikh Mohammed Bin Rashid Al Maktoum who transformed the face of economy and the way of managing businesses and governments in the region.
"Dubai Holding projects had become an essential part of the economy and the fabric of life, whereby its strategy proved to be effective in diversifying the national economy," he added. "We started at Dubai Holding in rented offices with used furniture. Today, the Group businesses and projects operate in 21 countries, with 22,000 employees and assets exceed AED 100 billion across different sectors."
In a statement, Dubai Ruler HH Sheikh Mohammed bin Rashid said: "We thank Mohammed Al Gergawi for his excellence in the different responsibilities he was overlooking, his performance in Dubai Holding was exceptional and we appreciate his service to his countries in the different fields. MrGergawi is a role model for responsible, successful and sincere officials
HH Sheikh Mohammed Bin Rashid Al Maktoum commented that the performance of Dubai Holding was exceptional since its inception 18 years back, where it had added creative, innovation based new sectors to our economy by establishing specialized parks in media, content, technology, knowledge, design research and sciences in addition to a world-class name in the hospitality sector.
HH added: "Dubai Holding added real value to our national economy, and Mohammed Al Gergawi is a role model for responsible, successful and sincere officials".
HH concluded: "18 years back, we chose Mohammed Al Gergawi through number of secret shoppers who were following his performance. We gave him the responsibility of tackling a lot of challenges and he succeeded, and we gave him our trust after we saw his dedication and sincerity in servicing his country. He and his distinguished fellow Emarati compatriots are appreciated and thanked for their achievements and dedication".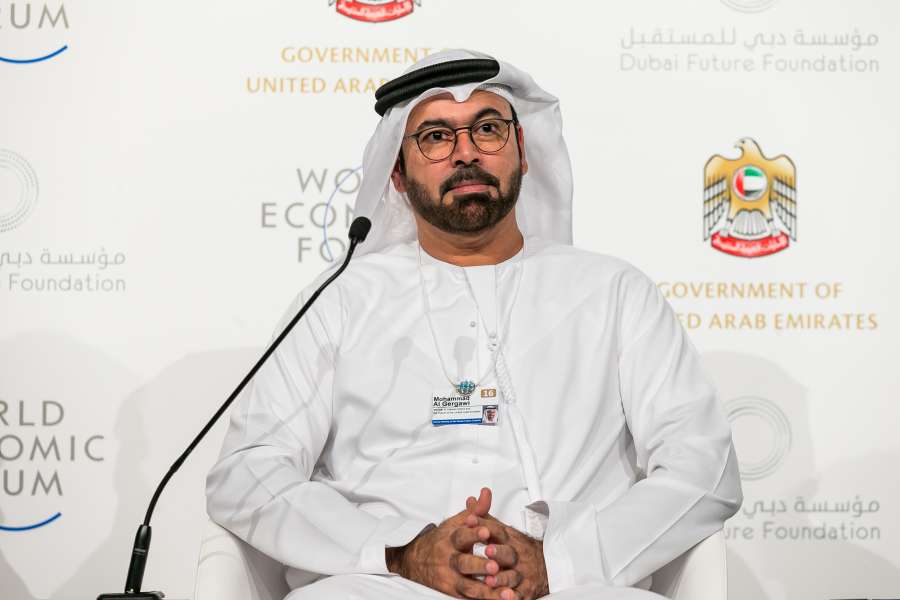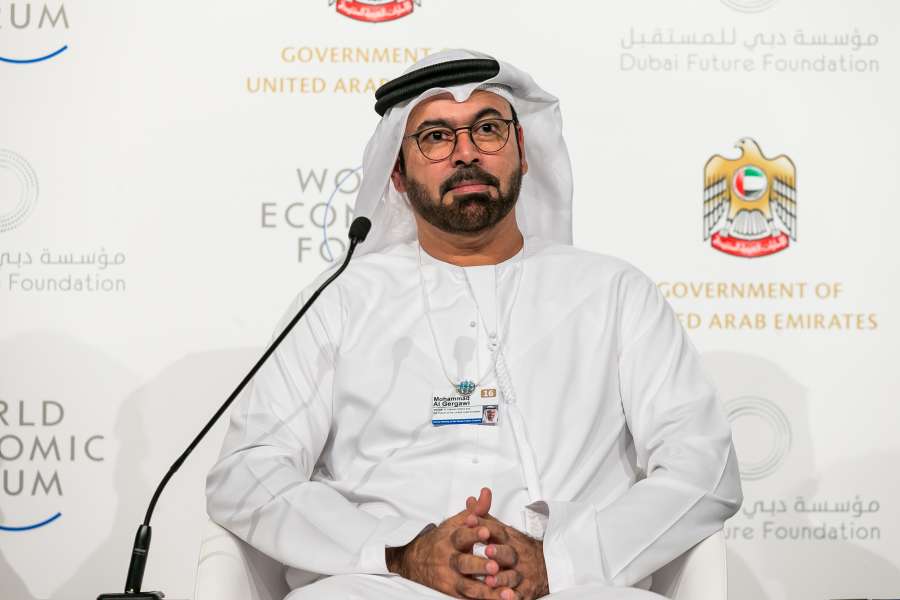 Al Gergawi said that the trust of HH Sheikh Mohammed given to himself and Dubai Holding's team was the main reason behind The Group's success, and that His Highness' vision changed the nature of economic projects in Dubai and UAE.
Al Gergawi took a trip down memory lane to the beginnings of Dubai Holding, sharing his reminiscences: "We started at Dubai Holding 18 years ago in rented offices with used furniture and with a small loan. Today, the Group businesses and projects operate in 21 countries, with 22,000 employees working in various sectors". He added: "When we first started, we were faced with a challenging situation, as we only had one remote piece of land in Dubai and onlyAED 200 million loan. Today the Group's assets exceed AED 100 billion across different sectors."
In a letter addressed to his team in Dubai Holding, AlGergawi said: "Thanks to your efforts and dedication, Dubai Holding played an immense role in changing the face of life to translate Sheikh Mohammed's vision. Dubai evolved from a city that had one television station to an international media centre, attracting more than 2000 media organisations and 33,000 experts in the field of media, working and living in Dubai Media City and transforming Dubai to the capital of content creation in the region.
He went on to say: "We are proud of the Knowledge Village and Dubai International Academic City which embrace over 25,000 students and 400 academic programs. We also pride ourselves with Dubai Internet City in which 1400 companies and 32,000 tech specialists work. Moreover, we are proud of Dubai Science Park, which hosts 3,600 experts in biotechnology and pharmaceutical industries. There is also Jumeirah Group, which we are most proud of, as it operates more than 20 hotels, and hold a UAE world-class name in the hospitality sector. We do express our utmost pride in construction and developments projects, including Business Bay, which has become the new business hub in Dubai. What is more, we are proud of our contribution to building smart cities in Dubai, Malta, India and South Korea, which embody our future vision.
It is true that Dubai Holding has become part and parcel of the Dubai's economy and lifestyle, thanks to your efforts, work and sincere dedication. This achievement wouldn'thave materialized had not been for the vison and guidance of a great leader; HH Sheikh Mohammed bin Rashid Al Maktoum.
Al Gergawi concluded his letter to his team saying: "As my mission in Dubai Holding comes to an end, I would like to remind you that you are working for a better tomorrow and a better life, as well as working to achieve the vision of a leadership whose mission is to make their people happy.
I am grateful for my journey with you; I am grateful for what I have learned from you; and I am grateful for the opportunity to serve my great nation."
Key operational highlights for 2016 ICT Dubai Internet City and Dubai Outsource City welcomed 175 new companies in 2016, including VISA, Samsung Electronics MENA, Huawei and Accenture, amongst others. This is a result of the enabling dynamic environment of TECOM Group's two business communities, which foster innovation and are complemented by world-class facilities, services and fully integrated infrastructure.
Dubai Media City, Dubai Studio City and Dubai Production City welcomed 165 new companies collectively. Most notably, Youtube chose Dubai Studio City as home to the first YouTube Space in the MENA region. Moreover, Dubai Production City completed two key developments, Publishing Pavilion and Makateb, customised offerings to suit the requirements of media and publishing sector.
Arabian Radio Network (ARN) continues to strengthen its presence and consolidate its position at the forefront of broadcast media, achieving significant growth across its various activities. In addition to its current portfolio of nine stations, ARN is investing in its digital infrastructure and launching nine new digital radio brands. Across its 18 radio stations, ARN has 3.8 million listeners daily from 200 nationalities.
Education Dubai Knowledge Park and Dubai International Academic City together welcomed 40 new business partners in 2016. Both entities comprise of 580 partners, forming the largest higher education hub in the region, enrolling 25,000 students from 149 Nationalities. The academic institutions offer a total of 427 higher education programmes and more than 500 certificate and diploma courses, with 24 new programmes introduced in 2016.
Dubai Design District (d3) welcomed 150 new companies, reaching a total of 415 registered businesses in the district, which comprises of 114 local companies; 291 multinational companies; and 82 Emirati entrepreneurs. The total area of commercial office space in the 'Design Quarter' hadreached an occupancy rate of 84% since its inauguration in 2016. Moreover, d3 is the home of three world-renowned architectural firms, Benoy, Foster and Partners, and ZahaHadid.
As part of its commitment to furthering Dubai's tourism sector, Dubai Holding launched the Burj Al Arab Terrace, a first-of-its kind marine development globally stretching over 10,000 sq. m., and home to one-of-a-kind restaurant, two pools, cabanas with butler service, and a beach area.
Jumeirah Group continues its global expansion, as it signed management contracts for luxury hotels in Turkey and China. In 2016, the Emirates Academy of Hospitality Management celebrated its 15-year anniversary.
In recognition of its outstanding performance, Jumeirah Group received international recognition with 38 international industry awards, including Cond? Nast, Annual World Travel Awards, Luxury Lifestyle Awards and Business Traveller.