Advertisement

Egypt reaffirmed their fight against terrorism and ensured that they won't interfere in the internal affairs of other countries during his meeting with Arab information ministers who are in Cairo….reports Asian Lite News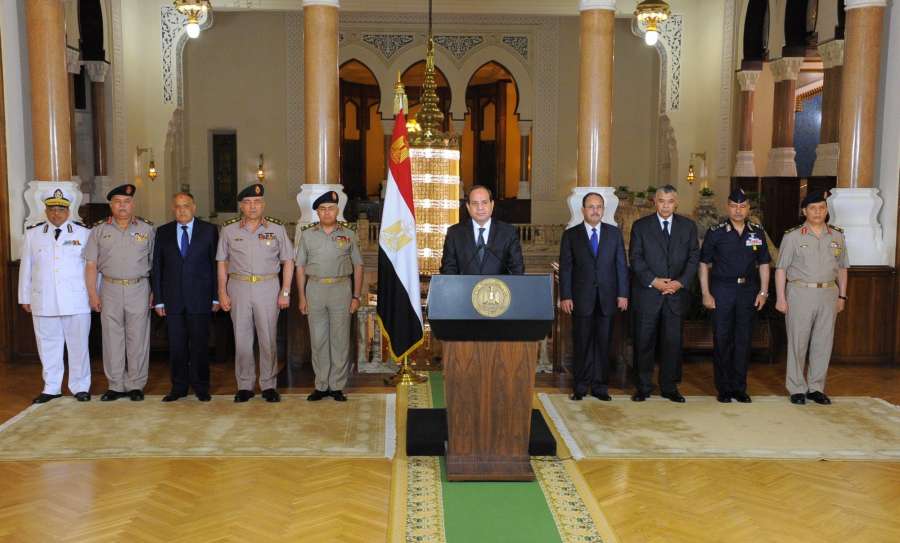 Egyptian President Abdel-Fattah al-Sisi reiterated his country's stance against the support and finance of terrorism, state-run MENA news agency reported.
Sisi's remarks came during his meeting with Arab information ministers who are in Cairo for the meetings of their council.
Sisi underlined the important role of the media in molding awareness of peoples regarding the challenges and threats facing the Arab countries in light of the current unprecedented regional situation and the growing threat of terrorism, MENA said.
The Egyptian president added that terrorism caused much damage to the Arab nation over the past few years, stressing that confronting terrorism at all levels through a comprehensive strategy is a necessity.
He also highlighted the important role of the media for publishing accurate information and spreading the values of tolerance.
Sisi confirmed Egypt's keenness not to interfere in the internal affairs of other countries and not to conspire against any country.
Egypt faces waves of anti-security attacks led by IS branch in North Sinai, since the army-led ouster of Islamist president Mohamed Morsi in 2013 in response to mass protests against his rule.
The attacks were mainly centered in Sinai Peninsula, but some extended to the capital and Delta cities.
Hundreds of soldiers and police have been killed during the attacks.
Last month, Egypt, Saudi Arabia, the United Arab Emirates (UAE) and Bahrain have severed diplomatic ties with Qatar and cut off sea, land and air links to the tiny rich Gulf nation, accusing Doha of supporting terrorism, interfering in their internal affairs and seeking closer ties with Iran, a Saudi rival.
Qatar has strongly denied the charges against it, while rejecting a list of 13 demands put forward by the bloc for resuming diplomatic ties.