Advertisement

Strong leadership will ensure UAE can overcome future challenges, leaders stress at Global Manufacturing Summit….reports Asian Lite News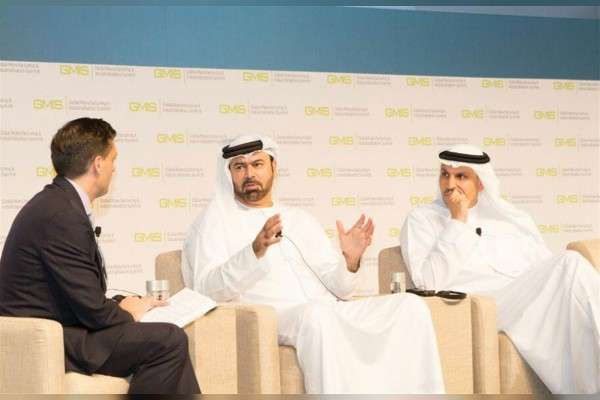 The UAE is well-placed to tackle future challenges thanks to the strong foundations laid down by the country's visionary leaders and the culture of innovation they have fostered, Mohammad Abdulla Al Gergawi, UAE Minister of Cabinet Affairs and the Future, told delegates on day three of the Global Manufacturing and Industrialisation Summit in Abu Dhabi.
"I think that one of the most important factors in the success of the UAE is that we have leaders who created a nation, who believed in the ability of the people, but who also were realistic within their society and within their surrounding environment ," he said at the keynote session, titled The Next 50 Years, where he was joined by KhaldoonKhalifa Al Mubarak, Chairman, Executive Affairs Authority of Abu Dhabi and Managing Director and Group Chief Executive Officer, Mubadala, for a panel interview moderated by Simon Baptist, Group Chief Executive, EIU, The Economist.
"We live in a region that has leaders who lead countries, and leaders who take countries to places that even the population couldn't imagine," Al Gergawi said. "What has happened here from 1971 until now is a miracle; if you look at the country in the early 1970s, we barely had roads. Today, we have a highway in the sky, with the largest international fleet, globally. Sheikh Zayed believed that he had a mission; he looked after the people, he was very much open to new ideas he was our role model for this."
Al Mubarak said: "The leadership aspect is something that we've been blessed within the UAE, it is quite an incredible advantage. Who would have believed in the 1970s that to get to where we are today would have been achievable? This is because of leadership, because of the clear strategic vision that has always been there from day one. Many would say that our natural resources helped to speed up the evolution of the UAE, but resources without leadership means nothing can be achieved."
Regarding the global economy, Al Gergawi sounded a note of caution: "The opening of regional markets is going to be good for us," he said. "What worries me is not the opening up of our region, but the closing of some big global markets. Protectionism is what worries me. There is a bigger worry now in the global arena than there is across the region. We want regional economies to open up, and we believe that an open economy, regionally and globally, is good for us because we are very much a globalised nation."
"We are in the mode of nation building. We are a young nation, but also we are very ambitious. I think there is tremendous confidence in our nation building ability, and our ability to build human resources, infrastructure, industry and so forth, as a nation. From a desert with no infrastructure, the UAE has become a global player. Whatever we do in UAE, we do it with a passion to create a platform for the region to look up to."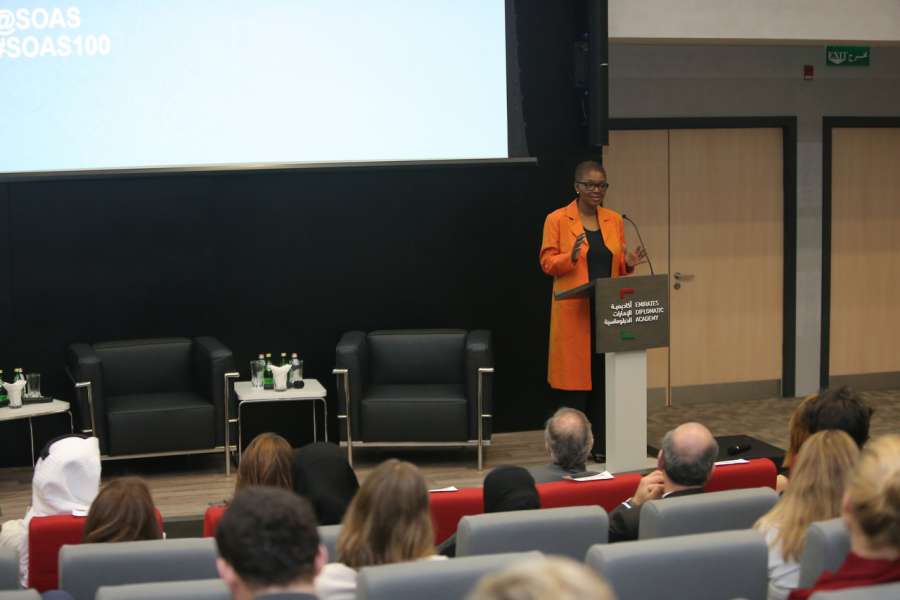 On developing the workforce of the future, Al Gergawi said the UAE was at the forefront of transforming education, to ensure young Emiratis were taught the skills of the future: "Our education has to change. Coding is going to be implemented across every single grade in the UAE, so that every student who finishes high school will be a coder. The jobs of the future will be based on coding, so we're looking at a holistic view, bearing in mind that technology itself will be changing."
The inaugural Global Manufacturing and Industrialisation Summit was held at the Paris-Sorbonne Abu Dhabi University, UAE, from March 27the to 30th, 2017. A joint initiative by the UAE Ministry of Economy and the United Nations Industrial Development Organization (UNIDO), and co-hosted with the Abu Dhabi Department of Economic Development, the Summit is held under the patronage of His Highness Sheikh Mohamed bin Zayed Al Nahyan, Crown Prince of Abu Dhabi and Deputy Supreme Commander of the UAE Armed Forces. The Summit is the world's first global gathering for the manufacturing community, bringing together decision-making leaders from governments, businesses and civil society organisations to shape a vision for the sector's future.
The Summit is a global platform for participating attendees to learn from best practices from across the world. This unprecedented global gathering will spark new ideas and set the stage for debate and action – addressing ways in which manufacturing can shape and reshape the world, integrating activities between developed and emerging markets, and delivering on social responsibility towards future generations. Leaders from the public and private sectors, along with representatives from civil society organisations, will gather to discuss global challenges within the manufacturing sector, looking specifically at six themes: technology and innovation; global value chains; skills, employment and education; sustainability and environment; infrastructure; standards, and stakeholder alignment.
As the world's first cross-industry forum, the Global Manufacturing and Industrialisation Summit is a global gathering for manufacturing minds. It is a voice and a venue for global manufacturing transformation. More than 1,200 delegates will attend, including world leaders, industry CEOs, policy-makers, specialist researchers and academics. The Global Manufacturing and Industralisation Summit will deliver (i) a voice for transformational ideas, (ii) a venue for the generation of new networks and cross-industry partnerships, (iii) a showcase for pilot projects arising from cross-industry research.