Advertisement

The Custodian of the Two Holy Mosques, King Salman bin Abdulaziz of Saudi Arabia, and His Highness Sheikh Mohamed bin Zayed Al Nahyan, Crown Prince of Abu Dhabi and Deputy Supreme Commander of the UAE Armed Forces, discussed ways to strengthening fraternal bilateral ties….reports Asian Lite News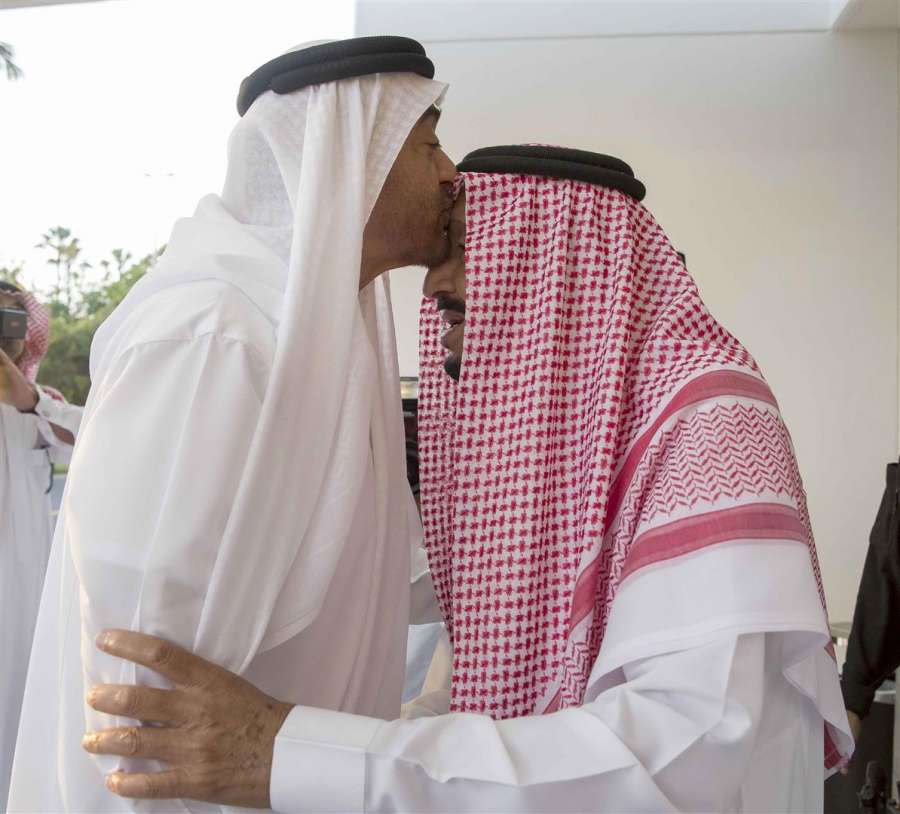 Following exchange of best wishes for the two countries and the Arab and Islamic Nations on the occasion of the holy month of Ramadan, the two leaders tackled a wide range of regional and international issues of mutual interest during their talks in Jeddah.
Highness Sheikh Mohamed bin Zayed conveyed the regards of President His Highness Sheikh Khalifa bin Zayed Al Nahyan to King Salman and his wishes for further progress and development for the leadership and people of Saudi Arabia.
In turn, King Salman asked Sheikh Mohamed to communicate his greetings to President Khalifa and his best wishes for good health. He also wished more progress and prosperity for the UAE leadership and people.
H.H. Sheikh Tahnoun bin Zayed Al Nahyan, National Security Adviser; H.H. Sheikh Mansour bin Zayed Al Nahyan, Deputy Prime Minister and Minister of Presidential Affairs; H.H. Sheikh Abdullah bin Zayed Al Nahyan, Minister of Foreign Affairs and International Cooperation; and a number of senior officials attended the meeting.
A number of senior Saudi officials were also present at the meeting while discussing latest regional developments, the Emirati-Saudi talks stressed the importance of energising the Arab joint action in order to face challenges, including regional aggressive interferences, risks posed by violence, extremism and acts by terrorist organisations that threaten regional and international peace and stability.
"The UAE and Saudi Arabia stand together in one trench in confronting challenges and risks facing countries in the region.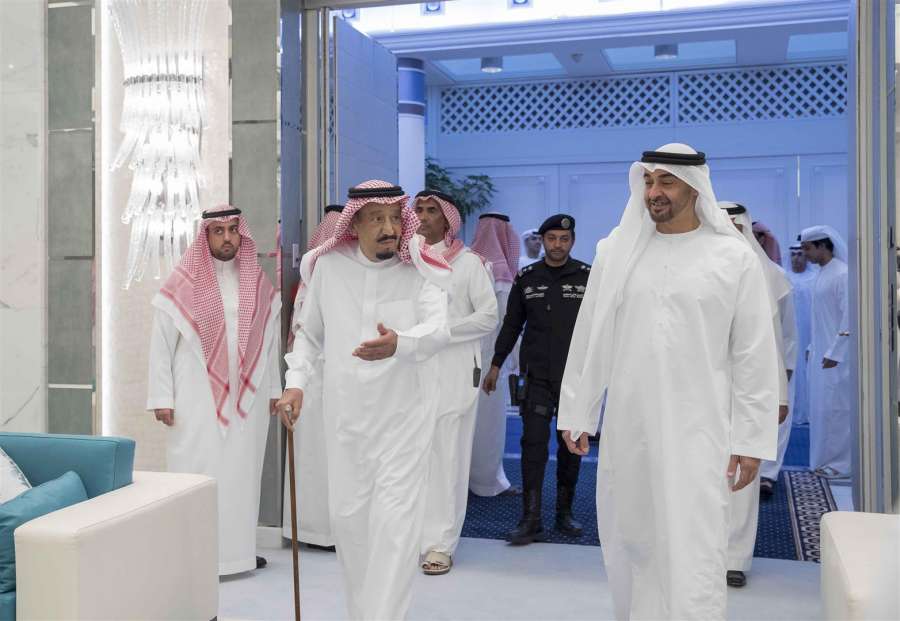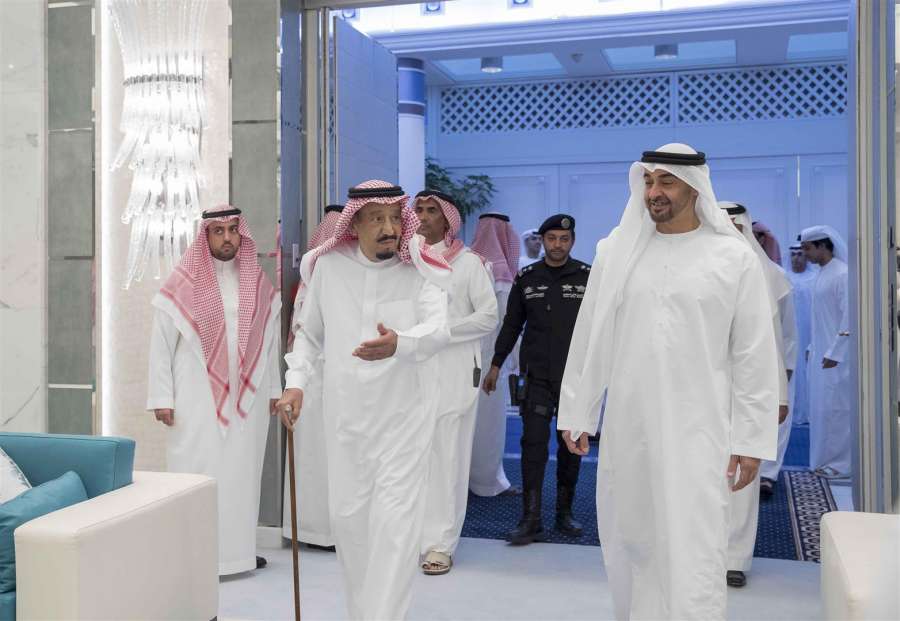 They are doing so based on longstanding principles that elevate the values of solidarity and cooperation. They also believe that the GCC will be more stronger and more influential when its member states and their peoples stand united," His Highness Sheikh Mohamed bin Zayed said, adding that regional and international risks and challenges require the GCC to be united under one banner so as to safeguard national security and preserve development gains.
"The UAE has been and will always remain a key pillar in the GCC joint action and a staunch supporter for the GCC's unity. Consequently, UAE's polices and positions are always stemmed from firm keenness on the effectiveness and unity of the GCC with absolute belief in the value of the GCC collective work as the sole secure framework for security, stability and higher interests of the group," HH affirmed.
King Salman hosted an iftar banquet for Sheikh Mohamed and his accompanying delegation.