Advertisement

Kashmiris are embarrassed and feel abandoned high and dry by Pakistan's move to annex Gilgit-Baltistan as its fifth province…writes Dr Sakariya Kareem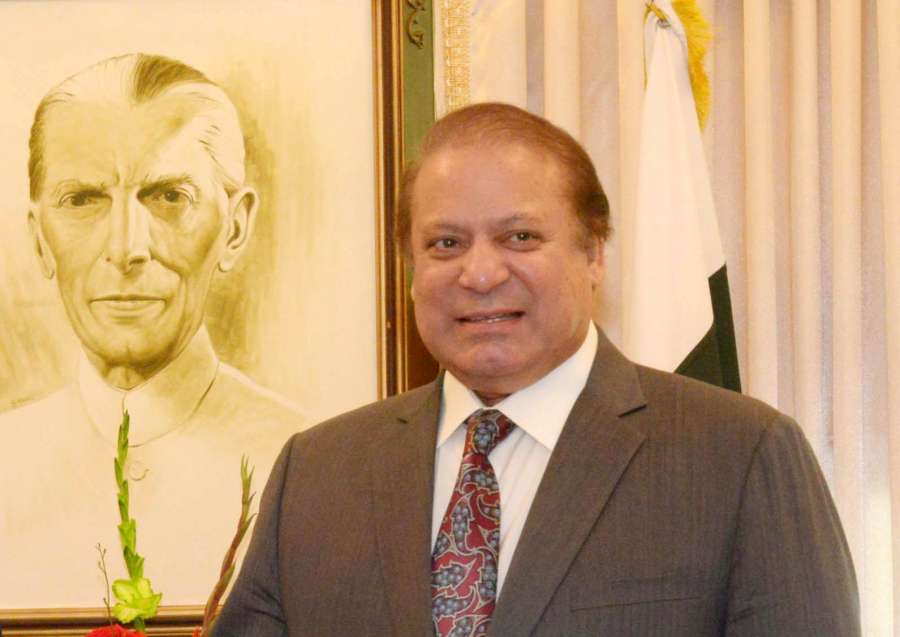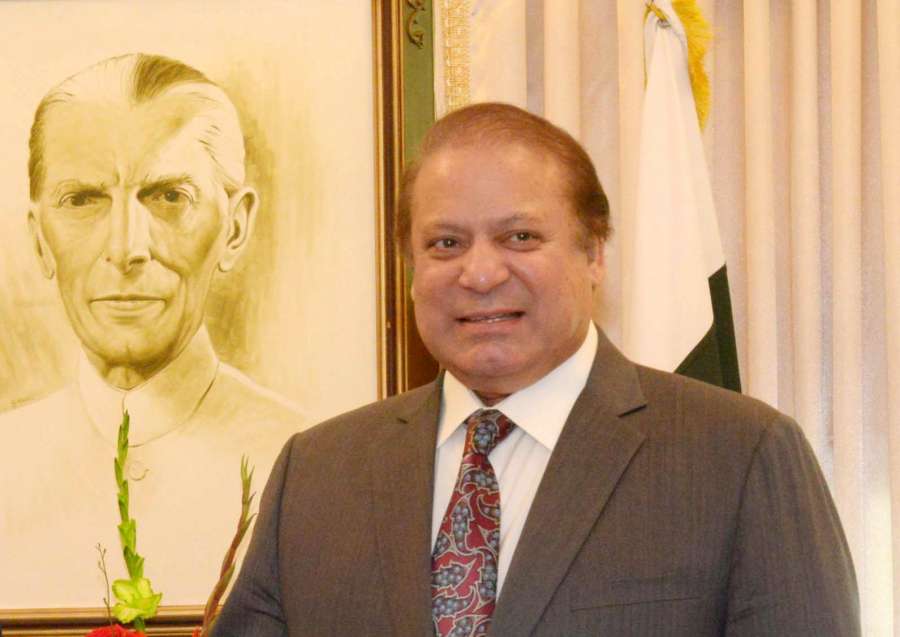 Pakistan's Minister for Inter-Provincial Coordination Riaz Hussain Pirzada on March 14 told Geo TV that the country was preparing to make the Pak-occupied area of Gilgit-Baltistan its fifth province in keeping with the Sartaj Aziz Committee report. Pirzada claimed the committee had recommended that Gilgit-Baltistan be made a province of Pakistan. Pirzada's statement caused some confusion as it came amidst Pakistani media reports that Prime Minister Nawaz Sharif's adviser on foreign affairs, Sartaj Aziz, who headed the committee, had said that in view of its disputed status, Gilgit-Baltistan could not be made a province of Pakistan. Pakistan's Minister for "Azad" Kashmir and Gilgit-Baltistan Affairs, Barjees Tahir had just said that there was no question of the Prime Minister accepting the committee's report.
However, Pirzada's statement gave India an opportunity to reassert its historical claim to the state of whole Jammu and Kashmir (J&K) including Gilgit-Baltistan and what Pakistan calls "Azad" Jammu & Kashmir (AJK).  In October 1947, the whole state was acceded to India by its then ruler Maharaja Hari Singh in accordance with prevalent rules that governed the post-partition accession of princely states to either India or Pakistan. India, therefore, objects to the China-Pakistan Economic Corridor (CPEC) passing through its territory of Gilgit-Baltistan.  Pirzada's statement rekindled the anger of Kashmiris over Pakistan's attempt to ditch them in their struggle for Kashmir even the two factions of the Al-Party Hurriyat Conference (APHC), which otherwise support Pakistan's Kashmir policy.
Now, Kashmiris are embarrassed and feel abandoned high and dry by Pakistan's move to annex Gilgit-Baltistan as its fifth province. If Kashmiris have honestly followed Pakistan's machinations in the part of Kashmir, Pakistan had occupied through aggression in 1947, they would definitely agree that it was never sincere to them. Pakistan's aggression in 1947 that butchered hundreds of Kashmiri Muslims, brought under its occupation a total of 86,021 sq.km territory of Kashmir.  Of this, 13,521 sq.km it called "Azad" Kashmir and the rest, 72,495 sq.km it called its Northern Areas and banned any interaction between the two.
The Muslim Conference, which believed it would be the blue-eyed party of the Pakistani establishment because it fraudulently signed an agreement with the Pakistan government in April 1949 on behalf of Northern Areas (now called Gilgit-Baltistan) handing over its administration to the Pakistan government, was sternly told not to open its branch in the Northern Areas. This is how Pakistan, after accepting the agreement, told the Muslim Conference that it had nothing to do with Northern Areas. Till today the so-called "AJK" parties are kept away from Gilgit-Baltistan while Pakistan-based political parties dominate the political scene. Thus, Pak-occupied Kashmir (PoK) was divided and the Northern Areas treated as a non-Kashmir territory although Pakistan repeatedly swore (it still does) by the United Nations resolutions on Jammu & Kashmir as a single entity.
Pakistan told the Supreme Court of "Azad" Kashmir that PoK's 1974 Constitution did not say that "Azad" Kashmir included Northern Areas. This was Pakistan's challenge to AJK High Court's verdict which criticised the federal government in Islamabad for detaching Northern Areas from the rest of "Azad" Kashmir. This, it said "tantamount (s) to violation of the resolution of the Security Council of March 30, 1951 and January 24, 1957". It ordered the "Azad" Kashmir government to take over the administration of Northern Areas.  But on a subsequent appeal to the "Azad" Kashmir Supreme Court by the Government of Pakistan against this order, the apex court said in its order of September 14, 1994 that the Northern Areas were a part of the whole state of Jammu and Kashmir but not a part of "Azad" Kashmir as defined in its (Azad Kashmir's) provincial constitution.  Moreover, the AJK High Court had no jurisdiction to issue a writ against the Pakistan government for handing over the control of Northern Areas to AJK, it said.
Since Pakistan was the most allied ally of the United States, no country in the "civilized" word or the human rights organisations took note of a considerable landmass which Pakistan insisted to keep under its illegal, inhuman occupation and  treating its population as serfs – even as goats and sheep. In March 1963, Pakistan handed over 2,500 sq. miles of Hunza in Northern Areas to China along with its resenting residents.  Pakistan's friends did not remind it of its chorus of "right of self-determination for Kashmiris." Pakistan's stand on Kashmiris' right to self determination was again exposed when 11 years later Zulfikar Ali Bhutto, then Prime Minister of Pakistan, merged Hunza in Northern Areas and arrested its ruler Mir Mohammad Jamal. Tribals of Hunza protested and revolted against the merger.
By the 1963, border agreement with China and by the 1974, merger of Hunza, Bhutto seemed to be aiming at eventually making Northern Areas as a province of Pakistan.  It may sound farfetched but it is possible that after the December 1970 general elections, which gave a majority to the Awami League, Bhutto might have anticipated separation of East Pakistan from West Pakistan. Because with his strong influence on the Punjabi Army (which abhorred Bengalis) he would not let the Awami League rule the country. As military dictator Ayub Khan's Foreign Minister, Bhutto knew that the Pakistan Army wanted to drop Bengalis. This meant with the exit of East Pakistan, Pakistan would be left with only four provinces.  Bhutto started a hunt for a fifth province to fill up the vacancy that would be caused by the separation of East Pakistan.
In Northern Areas, a political party by the name Tanzim-e-Millet was launched in 1971 to demand that Northern Areas be converted into a province of Pakistan.  Three weeks after the launching of this party, Bhutto's Pakistan People's Party (PPP) took it over.  But soon after, Bhutto had to give his full attention to the crisis in East Pakistan. He was only able to revert to the affair of Gilgit-Baltistan after the separation of East Pakistan in a bloody war in 1971 and the peace accord with India's Prime Minister Indira Gandhi in Shimla in 1971.
In November 1973 Bhutto launched a campaign in Muzaffarabad to persuade Kashmiris of "Azad" Kashmir to join Pakistan as its fifth province. But the student community reacted: "We will die but not allow Kashmir to become a province of Pakistan," (reported by Urdu weekly "Lail-e-Nihar"). Now Bhutto designed a Constitution in 1974 which made "Azad" Kashmir as "slave" Kashmir, but strangely the people of "Azad" Kashmir never revolted against it.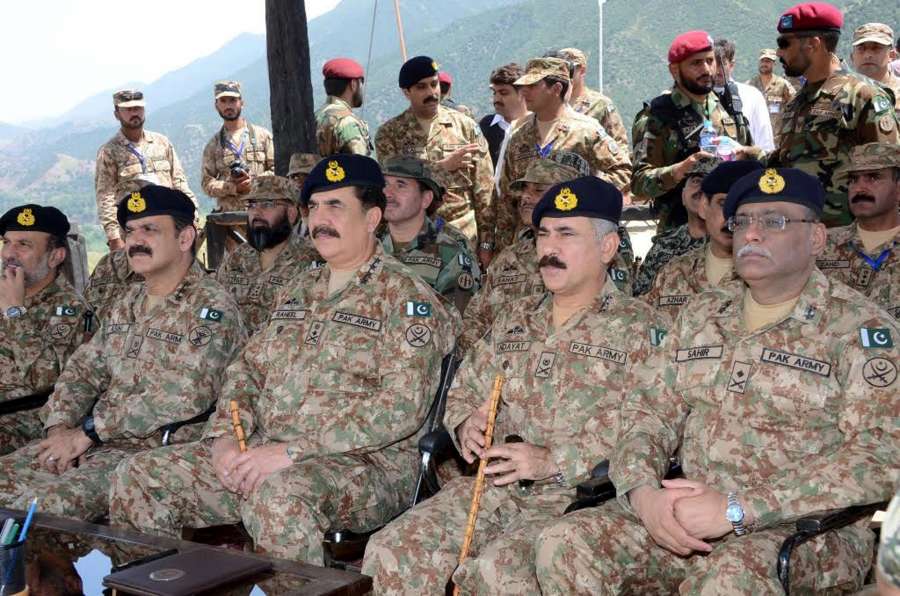 Blamed for the loss of East Pakistan, Bhutto, as Prime Minister of Pakistan, assured his countrymen that now Pakistan's territories could not be contracted anymore. On the contrary, they would be expanded. Having failed in "Azad" Kashmir, he turned his attention to Northern Areas.  But he could not go beyond his 1974 reforms because of the political crisis in the country which led to his overthrow in July 1977 by his Army Chief Gen Ziaul Haq who hanged him two years later. But Gen Zia, in his own crude way, continued the Bhutto mission of bringing Northern Areas under total control of Pakistan. Firstly, in 1988 he changed the population complexion of the region by flooding it with Pakistanis from Punjab and Khyber Pakhtunkhwa; secondly, he encouraged sectarian riots to bridle the local Shia majority; thirdly, the dictator deployed troops and intelligence agencies to keep the local population in a constant state of fright and finally helped the Pakistani settlers to capture business and property. All these measures further worsened the serf status of the locals. In 1982, Gen Zia took some members of the Northern Areas council in his Advisory Council. But he withdrew his decision after protests from India and Kashmiris.
Benazir Bhutto's 1994 reforms, which for the first time allowed political parties to fight elections, filled Northern Areas with Pakistan-based parties and Islamic groups. And these political outfits with patronage mainly from Lahore and Larkana have totally marginalised local parties. Thus, it is difficult to comprehend what exactly the local population thinks about Pakistan's move to make Gilgit-Baltistan as its fifth province. Pakistan has been using its anti-terrorism act to punish local politicians and journalists if they oppose Pakistan's designs in the occupied territory. Before Gen Zia's 1988 repressions, Shias, who were in majority in Gilgit Baltistan, wanted it to be a province of Pakistan. Their critics said they wanted a Shia province in Pakistan.  But now no one knows if the local population still wants to be a part of Pakistan where frequent killings of members of the Shia community, have become a routine feature .
At present, for the government of Pakistan the task of making Gilgit-Baltistan as its fifth province has assumed urgency in view of the China-Pakistan Economic Corridor (CPEC) which trespasses this occupied territory. Though China has maintained its official stand that the issue of Kashmir is strictly between India and Pakistan, it is rather understood that it is pressurising Pakistan to settle the issue of ownership of Gilgit-Baltistan. However, it would be interesting to observe how the leaders of the Hurriyat Conference in both parts of Kashmir, the Kashmiri diaspora worldwide and the international community would react to this current Pakistani plan to annex a disputed territory.