Advertisement

"Jammu Kashmir is an integral part of India and so it shall remain.
Pakistan must withdraw troops from the illegally occupied Jammu & Kashmir  area to ensure that the original international borders are restored"…. Bob Blackman MP (Harrow East)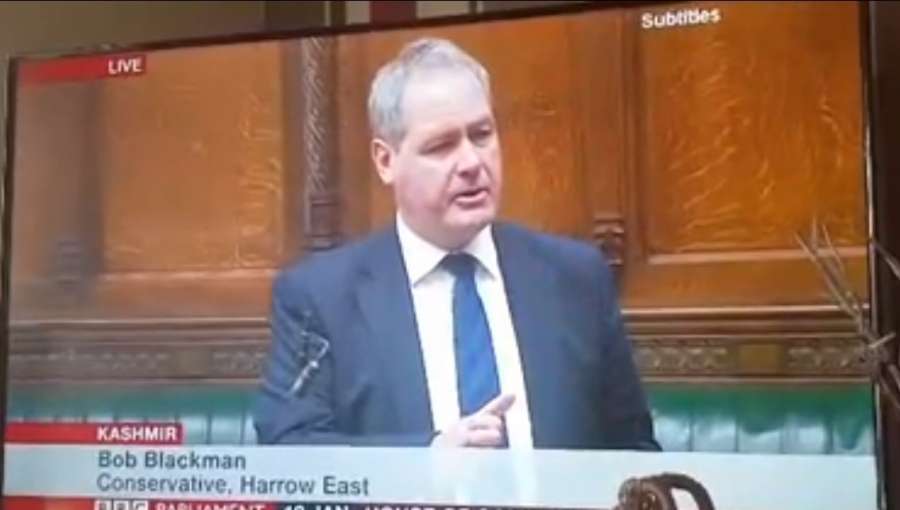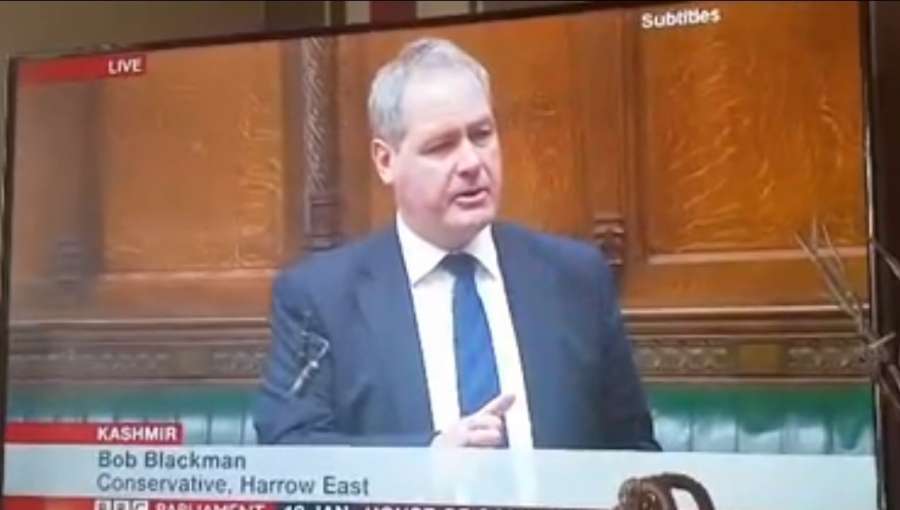 A backbench business debate was recently proposed by my colleague in the Parliament where he and other colleagues were speaking of how India had violated human rights of the people of Kashmir. I did say it in my speech during the debate and will reiterate it here – clearly, I cannot speak for the Indian Government and the UK has ceased to be a colonial power. We are not the power that will tell India or Pakistan what to do and, in that respect, I am concerned that the motion could be misinterpreted in other parts of the world.
Twenty-seven of my colleagues of the total 29, supported the motion proposed by David Nutall – most of who represented the constituencies with a dense population of people of Pakistani and illegally Pakistan Occupied Jammu Kashmir origin. Having been a long standing friend of India and the Vice Chair of Indo-British All Party Parliamentary Group, I spoke in defence of India and highlighted the plight of minorities in the Kashmir valley.
With the limitation of time and lack of support from my 'Friends of India' colleagues, the debate was hugely biased and one sided. I am grateful to my colleague from Labour party, Virendra Sharma (also the Chair of Indo-British APPG) for having supported me in the debate. I was deeply disappointed in my colleagues elected in constituencies with sizeable population of Indian diaspora, for not having chosen to participate in this debate and speak for their constituents whilst on the other side I was impressed to see nearly all my colleagues representing the constituencies with sizeable Pakistani and illegally Pakistan Occupied Jammu Kashmir populations in full attendance.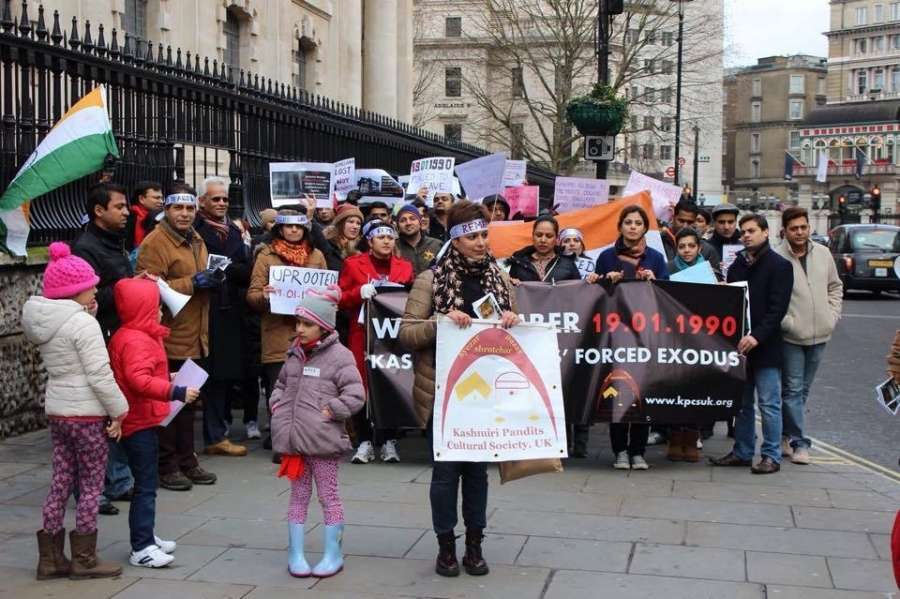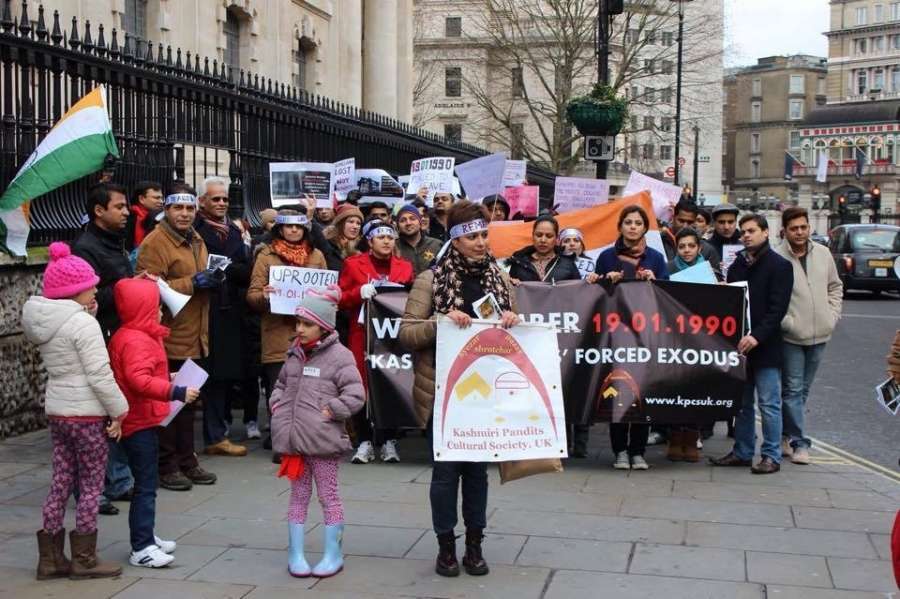 In reference to the very objective of this debate, I take the same view as our Conservative government – Kashmir is an internal matter between India and Pakistan and both countries are capable of resolving it mutually without any interference from the UK. However, should a debate such as this go ahead as it did, I certainly will speak up for my constituents and stand up against the propaganda and misinformation created by the Pro-Pak and Right of Self Determination lobbyists.
I was particularly disappointed by MPs who trace their roots to Pakistan or PoJK who did not consider it important to highlight the plight of people of PoJK who call themselves 'Azad' (Free) Kashmir yet their plight is far worse than those living in India.
In a seminar that I hosted on 18th January, the day before the debate and which was organised by Kashmiri Pandits Cultural Society commemorating 27 years in exile of the Kashmiri Pandits, I heard the first person accounts of the Kashmiri Pandits of how they escaped the Jihadi attacks of the night of 19th January 1990, contributions from Dogras of Jammu on the plight of people living in border villages of Jammu and also a very moving speech by Sajjad Raja from PoJK where he said: "Pakistan is only interested in plundering the natural and power resources from us. PoJK is producing 1523 MW electricity whereas the total need is 385 MW, still people of PoJK are forced to suffer load shedding of 12 to 18 hours! Pakistan cannot afford to let this Aladdin's lamp be lost, based solely on greed. Thus a cry for a plebiscite by Pakistan is only just a deception."
He added, "the total population of PoJK is 4.5 million and half of them have emigrated to foreign countries. There are no jobs, no real education and health facilities, no electricity, roads are unfit to drive on, rivers are without bridges and people are entirely dependent on Pakistan for each and every one of their basic necessities for life. Baba Jan and his companions have been jailed for 40 years as they demanded rights of their people. Chairman of All Parties National Alliance, Arif Shahid was brutally murdered in 2013 by Pakistani agencies and years on, nobody has been arrested and punished. Anyone who is considered a threat to the status quo is picked up, persecuted and brutally tortured."
The total undivided Ladakh, Jammu and Kashmir region (including the Pakistan and China occupied territories) is the size of France. The state has a unique geo-strategic position as it shares its border with Pakistan, China and Russia. The government of India considers the illegally Pakistan Occupied Jammu Kashmir as its territory so in the legislative assembly, 24 seats of the total seats are reserved for PoJK in the hope that one day this territory will be reunited with India. Nearly 1.2 million people are displaced people from the PoJK area in addition to the 65000 Kashmiri Pandit families who were persecuted and forced to leave their homes at the hands of Islamic Jihad. It is relatively better known that Kashmiri Pandits were and are subject to persecution and attacks. It is often ignored that Jammu is under an increasing threat of radicalisation with continued attacks on Raghunath temple, Kaluchak, Nagrota and the Jammu Srinagar highway.
To make things worse, Jammu has now become the refugee capital of the country and is home to nearly 60% of the state's total population. The lack of awareness of the region and its many people has led to the misinterpretation and misrepresentation emanating from incorrect semantics. Jammu and Ladakh alongwith PoJK are constantly ignored by all in addition to the ignorance of the unending fight for justice by Kashmiri Pandits. The state has turned into a war zone and the perpetrators all come from Pakistan!
In a note from Dr Shabbir Choudhary another leading campaigner for the rights of people of PoJK, he wrote to me what a famous Baloch leader, Harbbyaar Maree said to him at a public meeting a few years ago. This summarises the gist of this misplaced struggle for right of self-determination and freedom. He said:
"There are more than 200 hundred independent countries in the world, but none has this prefix azad or independent. For example, France is called France and not independent France and Britain is called Britain and not independent Britain etc. If your country has prefix Azad, then it means there is something wrong. Think carefully, Pakistan is fooling you by giving this false sense of being Azad."