Advertisement

Veteran journalist Ashis Ray comments on recent Kashmir debate at British Parliament. It was 17 (Against India) Vs 2 (In support of India) when the Parliament discussed the Kashmir issue.  Most of the so-called Indian origin MPs were missing in action during the crucial debate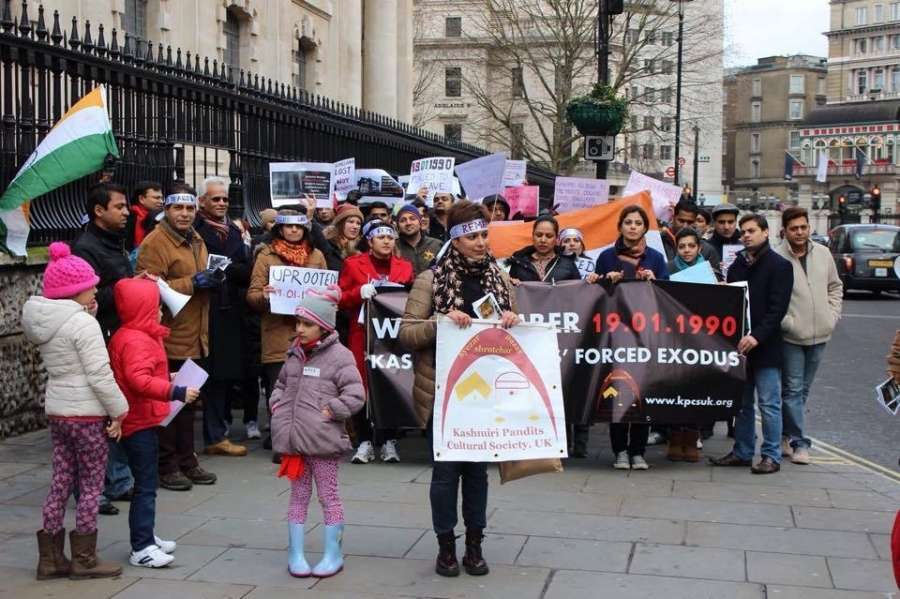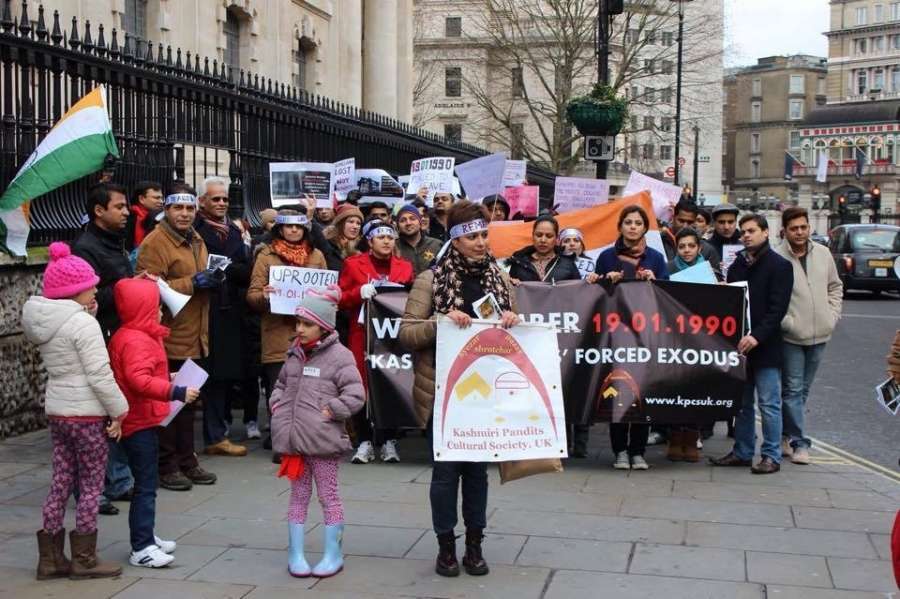 As they habitually tend to do, British MPs of Indian origin let India down by largely not showing up to defend India's corner in a debate on Kashmir in the House of Commons . Eight of the nine lawmakers of Indian descent in the chamber eligible to contribute to debate were conspicuously absent.
As 17 of 19 speakers in an acrimonious three-hour exchange adopted a distinctly pro-Pakistan line – many of them hard-hitting in their utterances – Virendra Sharma, MP for Ealing Southall in West London, fought a lonely battle, assisted only by Bob Blackman, MP for Harrow East in Greater London.
The debate, the first on Kashmir in the British parliament since 2014, was prompted by the alleged mishandling of the anti-insurgency situation by the PDP-BJP coalition government in Jammu & Kashmir and central security forces.
The backbench motion – clearly an attempt to censure India – stated: "This House notes the escalation in violence and breaches of international human rights on the Indian side of the Line of Control in Kashmir; calls on the Government to raise the matter at the United Nations; and further calls on the Government to encourage Pakistan and India to commence peace negotiations to establish a long-term solution on the future governance of Kashmir based on the right of the Kashmiri people to determine their own future in accordance with the provisions of UN Security Council."
The senior-most MP of Indian extraction, Keith Vaz, was, as is often the case in such circumstances, missing in action at India's time of need. So was his sister, Valerie Vaz, not to mention Seema Malhotra and Lisa Nandy, all Labour party MPs.
In the Conservative party ranks, not warming the Commons' plush leather benches were Shailesh Vara, Rishi Sunak (son-in-law of one of the founders of Infosys, N R Narayana Murthy) and Suella Fernandes.
However, Alok Sharma, a junior minister in the British Foreign Office in-charge of South Asia – whose presence was obligatory – rejected the motion by saying: "The long-standing position of the UK is that it can neither prescribe a solution to the situation in Kashmir nor act as a mediator. It is for the Governments of India and Pakistan to find a lasting resolution, taking into account the wishes of the Kashmiri people."
Moving the motion, David Nuttal, a Conservative MP from Bury North in north-west England, which possesses a large number of voters of Pakistani origin, asserted: "The most recent increase in violence began last year when on 8 July 22-year-old Burhan Wani was killed by the security forces in Indian-administered Kashmir." He continued: "Critically, scores of Kashmiris have been killed and many thousands of civilians have been seriously injured." Turning to Alok Sharma, he said: "I urge the Minister to condemn the attacks and the use of pellet guns."
Tom Brake, a Liberal Democrat MP, intervened to ask Nuttal if he agreed "that it is imperative that an international investigation into those human rights abuses is carried out as soon as possible?" Nuttal did.
MP after MP echoed similar sentiments, cutting across the ruling Conservative party, Labour, Lib Dems and the Scottish National Party.
In a brave defence of India, Virendra Sharma responded: "I feel sad that we are bringing together issues that are not linked at all and that are not happening in the way they are being presented."
Also opposing the motion, Blackman, Conservative, whose constituency of Harrow East in Greater London consists of numerous Hindus, including Kashmiri pundits, counter attacked by citing that in 1990 "65,000 Hindus were forcibly expelled from the Kashmir valley by Islamic jihadists, under the slogan, 'die, convert or leave'". He branded Burhan Wani as "the Jihadi John poster boy of jihad".
But in the ultimate reckoning, indigenous and Pakistani origin MPs worked shoulder to shoulder to turn the tables on India, after Pakistan had been outwitted in the debate two and a half years back. Pakistani descent participants comprised of Imran Hussain, Khalid Mahmood, Nusrat Ghani, Shabana Mahmood, Naz Shah and Tasmina Ahmed-Sheikh.
The Indian High Commission in the UK lacks resources. Where joint secretary and director level diplomats used to handle political affairs, which includes persuading MPs and members of the House of Lords to India's point of view. Indeed, a criticism of Indian diplomatic missions under the present dispensation in Delhi is they are devoting a disproportionate amount of time and energy to the relatively unproductive task of outreach to overseas Indians.
However, Alok Sharma touched on something significant in his speech: "An estimated two thirds of British Pakistanis hail from Pakistan-administered Kashmir." So, it begs the question: If Pakistan-administered Kashmir, as Pakistan paints it, is such a paradise, then why have so many people fled from this territory to settle in Britain? It's a query Indian officials could also consider posing to their British interlocutors.