Advertisement

Prime Minister Narendra Modi's Israel visit dates are announced and he will make the first ever prime ministerial visit from India from July 4 to 6….reports Asian Lite News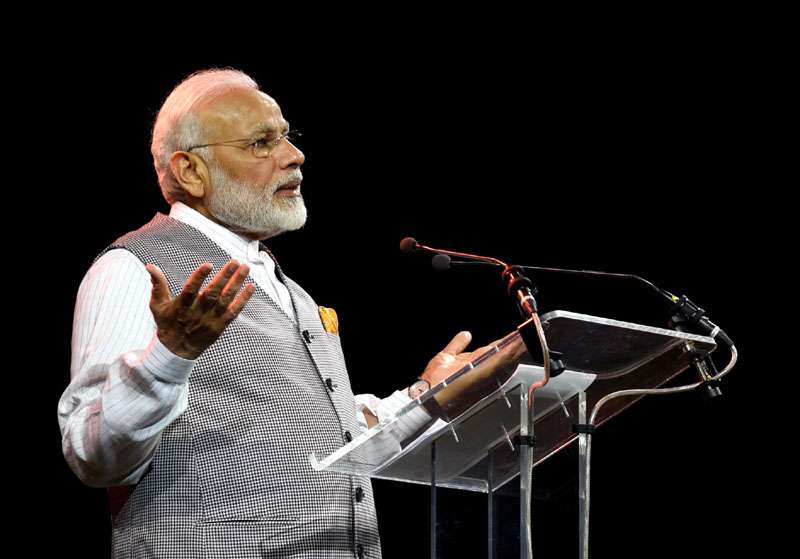 Prime Minister Narendra Modi will be visiting Israel from July 4 to 6, the External Affairs Ministry announced on Wednesday, as the Middle Eastern country's embassy here welcomed the first ever prime ministerial visit from India.
"During the visit, the Prime Minister will have detailed discussions with Prime Minister (Benjamin) Netanyahu on all matters of mutual interest and will also call on President (Reuven) Rivlin," the External Affairs Ministry statement said.
"India established diplomatic relations with Israel in 1992 and since then the relationship has evolved into a multidimensional partnership," it stated.
Prime Minister Netanyahu on June 25 had announced Modi's visit in a tweet, saying
"Next week, the Indian Prime Minister, my friend, @NarendraModi will arrive in Israel, This is an historic visit to Israel."
"This year both the countries are commemorating 25 years of diplomatic relations and the visit of PM will provide an impetus for deeper bilateral engagement in areas of mutual interest."
The Israeli Embassy here said that apart from calling on Rivlin, Modi will have a working meeting and dinner with Netanyahu.
"It will also include high-level bilateral meetings and other various components which reflect the fabric of the Indo-Israeli relations," the embassy said in a statement.
According to the External Affairs Ministry, elements of Modi's programme include homage to Indian soldiers at the Indian Cemetery in Haifa and address to the Indian community at an event in Tel Aviv.
The Haifa Indian Cemetery contains the graves of 49 Commonwealth servicemen of the First World War.
According to the Indian Embassy in Tel Aviv, there are about 85,000 Jews of Indian origin in Israel.
This apart there are about 10,000 Indian nationals in Israel, of whom around 9,000 work in the care-giving sector, while the rest are mostly diamond traders, IT professionals and students.
Prime Minister Netanyahu on June 25 had announced Modi's visit in a tweet, saying "Next week, the Indian Prime Minister, my friend, @NarendraModi will arrive in Israel, This is an historic visit to Israel."