Advertisement

The Chinese media warned of "grave consequences" if Sino-Indian ties get ruined over the Dalai Lama's trip to Arunachal Pradesh which Beijing considers a part of Tibet….reports Asian Lite News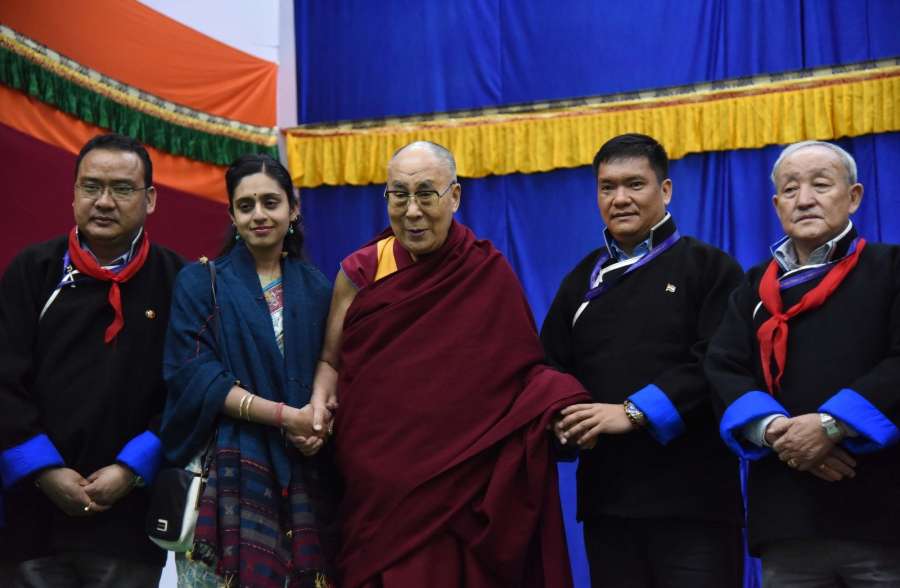 Editorials in two English-language newspapers warned India "not to play dirty" with China over Arunachal and not to use the Tibetan spiritual icon as a diplomatic leverage vis-a-vis Beijing.
The Global Times said that at a time when the Dalai Lama was getting a cold shoulder in many countries, India was bucking the trend and treating him as a favourite.
"New Delhi probably overestimates its leverage in (its) ties with China.
"The two countries in recent years have continuously strived to improve their relationship and the peace on the border area has been maintained," it pointed out.
"India has benefited from the good momentum of bilateral relationship as much as China. If New Delhi ruins the Sino-India ties and the two countries turn into open rivals, can India afford the consequence?"
The Global Times is known to reflect the thinking of the Chinese Communist Party leadership and often takes a hard line on foreign policy issues.
It suggested that China can create trouble for India in Jammu and Kashmir, where a raging separatist campaign has left tens of thousands dead.
"With a GDP several times higher than that of India, military capabilities that can reach the Indian Ocean and having good relations with India's peripheral nations, coupled with the fact that India's turbulent northern state borders China, if China engages in a geopolitical game with India, will Beijing lose to New Delhi?"
The editorial admitted that while the Dalai Lama – who has lived in India since 1959 – had been to Arunachal Pradesh earlier too, this trip was different as he was received and accompanied by Minister of State for Home Kiren Rijiju.
Rijiju, who belongs to Arunachal, did not receive or accompany the Dalai Lama. The Dalai Lama was received by Arunachal Pradesh Chief Minister Pema Khandu, who like Rijiju belongs to the Bharatiya Janata Party.
It suggested that India was using the Dalai Lama as a "diplomatic tool" to pressure Beijing on the Nuclear Suppliers Group (NSG) and Pakistani terrorist Masood Azhar.
On Wednesday too, the Global Times warned that New Delhi's decision to let the Dalai Lama visit the "sensitive region" would "gravely damage" India-China relations.
The China Daily warned that if India "chooses to play dirty", then Beijing "should not hesitate to answer blows with blows".
It described Arunachal Pradesh, which borders China, as "a historical Chinese territory India has illicitly occupied and refers to as 'Arunachal Pradesh'."
It said that like Taiwan, "Tibet is a part of Chinese territory no matter whether New Delhi agrees or not".
"Neither the 'McMahon Line', by which New Delhi justifies its actual control of Southern Tibet, nor the present-day 'Arunachal Pradesh' has Beijing's endorsement.
"In other words, Indian occupation of the area is legally untenable. Using it as leverage, therefore, is not just unethical. It is outright illicit," said the editorial.
The editorials comes a day after Beijing summoned Indian envoy Vijay Gokhale to protest against the visit. India says the Dalai Lama is a guest of India and can travel to any part of the country.
Three years after the Dalai Lama's flight to India in 1959, India and China fought a brief, bitter war over their border. The border row remains unresolved.