Advertisement

A media report said that China plans to conduct some 30 space launch missions in 2017, a record-breaking number in the country's space history….writes Asian Lite News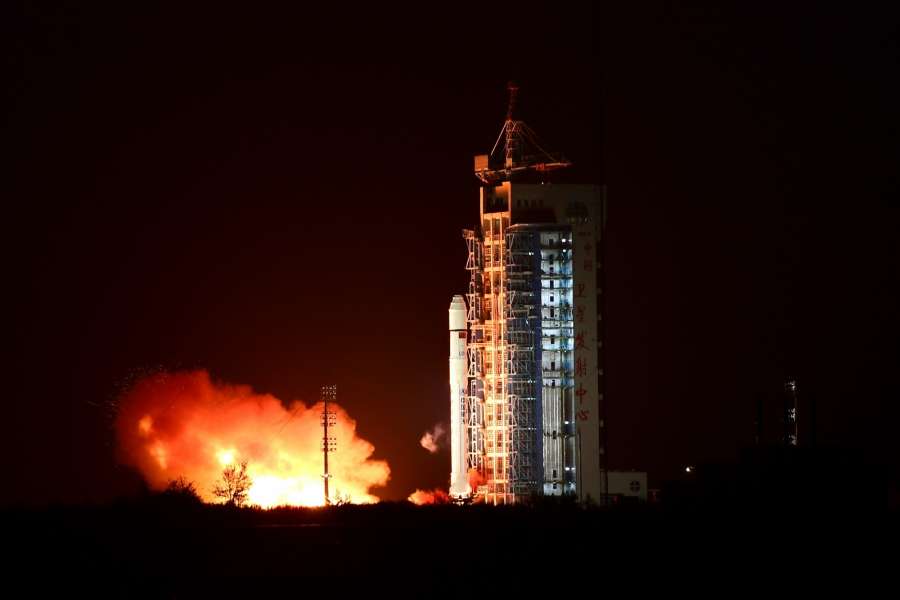 According to the China Aerospace Science and Technology Corporation, Long March-5and Long March-7 rockets will be used to carry out most of the space missions this year, the People's Daily reported on Wednesday.
Long March-5 is China's largest carrier rocket. The successful test launch of the vehicle in November in South China's Hainan Province will pave the way for space station construction, analysts said.
Wang Yu, general director of the Long March-5 program, said 2017 is a critical year for China's new generation of carrier rockets and the Long March-5 rockets will carry Chang'e-5 probe to the space. The probe will land on the moon, collect samples and return to Earth.
On the other hand, Long March-7, the more powerful version of Long March-2, will send China's first cargo spacecraft Tianzhou-1 into the space in the first half of 2017, according to Wang Zhaoyao, director of China Manned Space Engineering Office.
Tianzhou-1 is expected to dock with Tiangong-2 space lab and conduct experiments on propellant supplement.
China conducted 22 launch missions in 2016 and 19 in 2015. The country successfully tested its Long March-7 rocket in June last year and has gradually shifted to new generation rockets that reduce the use of toxic rocket fuels.
Last Month, China released a white paper on space activities, announcing plans to soft land Chang'e-5 on the moon by the end of 2017 and launch its first Mars probe by 2020.