Advertisement

Nothing in this world is free and somebody is paying for it. There is a hidden agenda behind China's generosity to build $50 billion CPEC project in Pakistan. The Islamic Republic will end up paying $90 billion in 30 years to its Communist neighbour. The project is also giving an impetus to cash-loaded Chinese banks to lend their struggling local Chinese companies to execute the project. So literally, CPEC will be a project for China, By China, To China….writes Dr Sakariya Kareem
As China is going round West Asia and Central Asia to woo customers as also participants for its Silk Road through Karakorum Highway to Gwadar port on the Balochistan coast, the primary beneficiaries – Pakistan manufacturers, chambers and industry associations are increasingly worried about the fall out of the Chinese venture.
A case study on the gap between claims and apprehensions about the China- Pakistan Economic Corridor (CPEC) is doing rounds in Karachi, the commercial capital of Pakistan for a while. It has already invited editorial attention with a leading English daily observing, "Thus far, official quarters have not been able to put these apprehensions to rest".
An editorial in Dawn also noted with dismay: "The government has surmounted much of the route-related controversy that erupted in the early days of the CPEC initiative- a $54 billion portfolio of energy and infrastructure projects, but these concerns regarding financial costs and economic benefits continue to bedevil the project".
A Chinese scholar, Hu Shisheng, has tried to brush aside the 'challenges to CPEC' as no more than a fall-out of domestic differences in Pakistan. Speaking in Islamabad early March, he said domestic differences in Pakistan (on CPEC) are "not only between the civilian and military establishment, but also between (political) parties and different ethnic groups".
A brokerage house estimate shows that Pakistan will end up paying $90 billion to China over a span of 30 years against the loan and investment portfolio worth $50 billion under the China-Pakistan Economic Corridor (CPEC)
The egg-head comes with impressive credentials from the China Institute of Contemporary International Relations (CICAR). But his audience at the Pakistan Institute of Peace Studies (PIPS) was not impressed. More so as the discussion soon veered round the threat to CPEC from militants, with an analyst terming the security situation as "vital variable" towards CPEC's goals. The month of February has seen a sudden spurt in terrorist hits, some along CPEC route. It naturally is a cause for worry.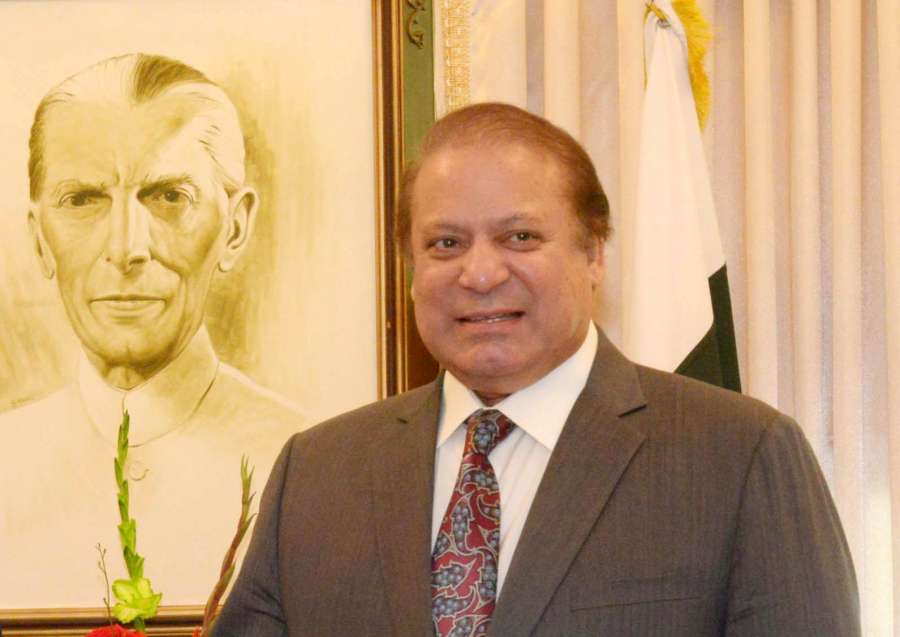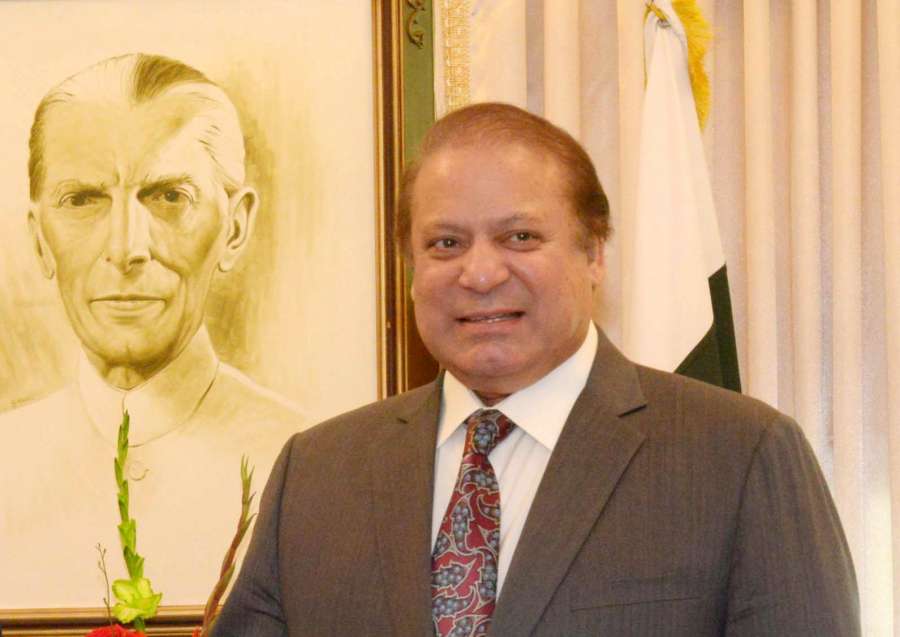 Security is not a concern to the captains of industry and trade, who know the art of making money even where guns constantly boom or where no blade of grass grows. For them major worry is the impact of CPEC on their bottom lines.
The textile industry, for instance, fears the glut of textile goods from Xinjiang to create serious competition in future, according to Hasaan Khawar, a fellow of Consortium for Development Policy Research (CDPR), a leading Pakistani think tank.
In his assessment, "the local industry already has to rely on expensive raw material imports in the wake of recent cotton crisis and any increased demand for raw material from neighboring China is going to further raise prices and limit availability. Similarly, other industries feel that they are going to be eaten up by large-scale Chinese enterprises with significant economies of scale".
There is also another fear.  It relates to the possibility of China dumping its "dirty" industries since Nawaz Sharif government has adopted an "open-gate policy" towards China.   If this happens- there is no doubt whatsoever- it would be open sesame for environmental degradation in a country where environment is of least priority.
Already, Beijing has made such a 'switch over' offer to Delhi, albeit informally, and has been rebuffed, going by Global Times, the official tabloid of Communist China.
These are early days of doubts and concerns over CPEC in Pakistan.  Most experts are still looking at the China initiative for an opening to Arabian Sea through Pakistan from the limited money prism.  And their conclusion is no brainer.
A brokerage house estimate shows that Pakistan will end up paying $90 billion to China over a span of 30 years against the loan and investment portfolio worth $50 billion under the China-Pakistan Economic Corridor (CPEC).
The average outgo from Pakistan to China will be $3-4 billion per year post fiscal year 2020, avers Topline Securities' report  titled, 'Pakistan's External Account Concerns and CPEC Repayment'.
There is yet another flip-side. It pops up much bigger, and more valid concern.
Financial analysts point out that Pakistan will not see any significant flow of foreign exchange under CPEC projects.  Project financing is entirely Chinese centric – Chinese banks lend to Chinese companies that are awarded the Pakistan contracts by Chinese -led joint teams. Simply put, CPEC is for China, by China, to China and with China (if we factor in the Chinese workers and engineers descending from Khunjerab Pass on Gilgit – Gwadar axis).
Official experts brush aside these concerns as glass half – empty talk. Look at the glass like we do and you will see the glass is half-full, one of them told a recent interaction with representatives of trade and commerce.  According to this school, exports and imports (Exim trade) will see a four percentage point increase a year till fiscal year 2025, and it will push Pak economy to the pink of health.
Simply put, CPEC is for China, by China, to China and with China (if we factor in the Chinese workers and engineers descending from Khunjerab Pass on Gilgit – Gwadar axis).
This line of reasoning ignores a reality that wherever China goes it goes with a long term plan with twin objectives. One, source raw materials cheaply locally; two, dump finished and semi-finished goods that the price conscious middle class will love to grab with both hands. This is what has been happening in Pakistan ever since self-anointed socialist messiah, Zulfiqar Ali Bhutto, made the proud land of the pure – Islam wise- embrace the Dragon in the seventies, to spite at his arch rival India.
The emerging contours of industrial cooperation between China and Pakistan fit into the familiar frame. The Express Tribune of Karachi has an interesting take.
"China is planning to simulate textile-led growth in the under-developed province of Xinjiang, where billions of dollars have already been pumped in. Pakistan can very well be a source of raw material for the textile and garments industry cluster in Kashgar Economic Zone. Not only the CPEC plan makes a mention of it but also emphasises the need for Pakistan to focus on producing top grade cotton yarn to enrich cotton textiles varieties. China has also asked Pakistan for multiple concessions in this regard, such as reduction of border import taxes by half as well as cancellation of export restrictions for products produced in Kashgar and exported via Khunjerab", the English daily, published in collaboration with the New York Times, said in a commentary on March 12, 2017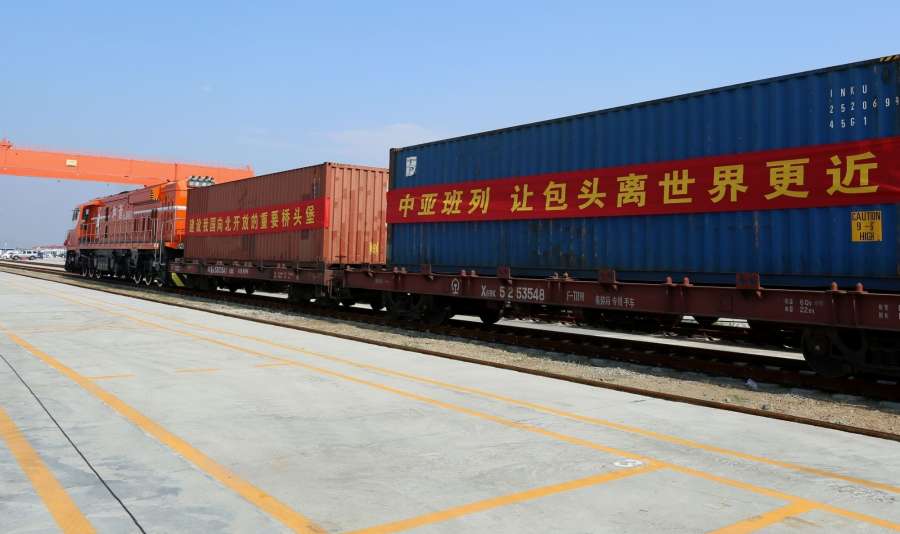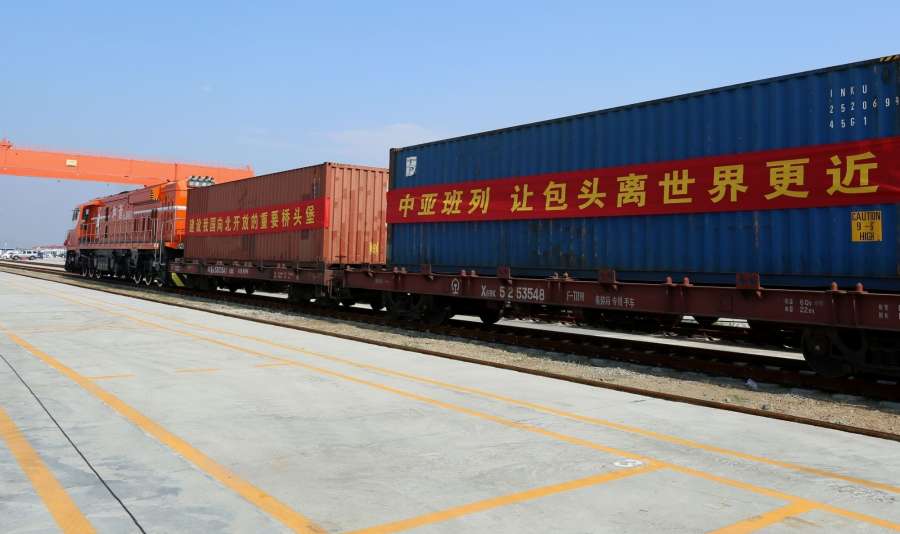 Chinese priorities for Pakistan market are consumer goods- refrigerators, washing machines, air conditioners, TVs and other small appliances. Since Pakistan does not have many significant players in the consumer durables, Chinese can make a killing.
Good times in the real estate sector have already seen the Chinese corning 50 percent plus share in the market for ceramic tiles. For the Chinese, strategic stake in Karachi stock exchange and the like that the Nawaz Sharif government is offering are simply an icing on the cake.
Globalisation is a phenomenon no nation can escape in the post-WTO world. There is no free lunch.  Every third world country has realised this truism the hard way days after the Marrakesh Agreement was signed on 15 April 1994, marking the culmination of the 12-year-long Uruguay Round of talks on trade and tariff talks.  But what is happening in Pakistan is the re-emergence of the East India Company with Dragon stripes.  No surprise, every visiting Chinese scholar is assuring his Pakistani audience that despite "enormous challenges", China would "never like it (CPEC) to fail". Entertaining such a danger, is well, blasphemy. Any doubt!