Advertisement

Dubai-based businessman Dr Hersh Chadha was honoured at an event in Moscow for his contribution to help the cosmonauts/astronauts to link with Mother Earth during their expedition in the space through his avant-garde photographs. He managed to exhibit five photographs on Mother Earth at the space ship…reports Asian Lite News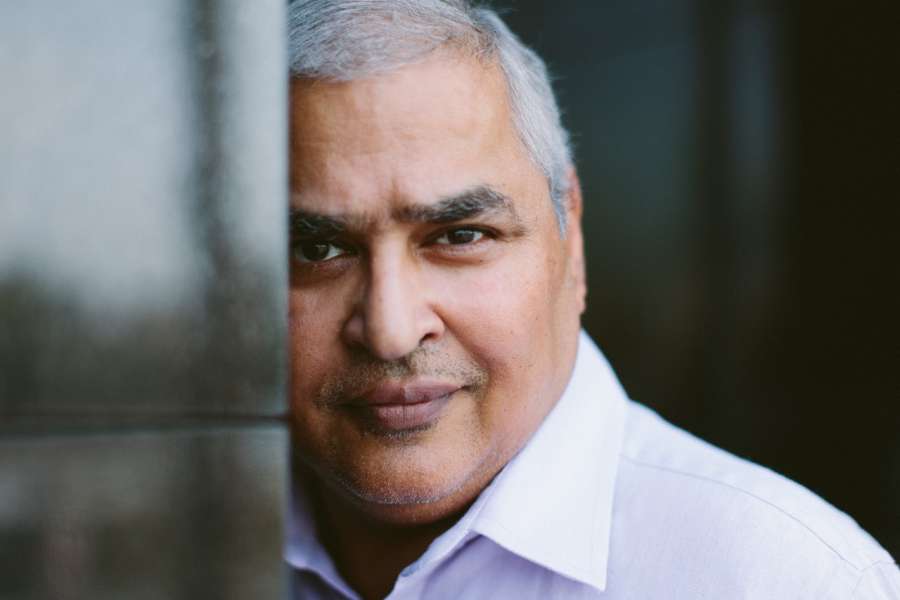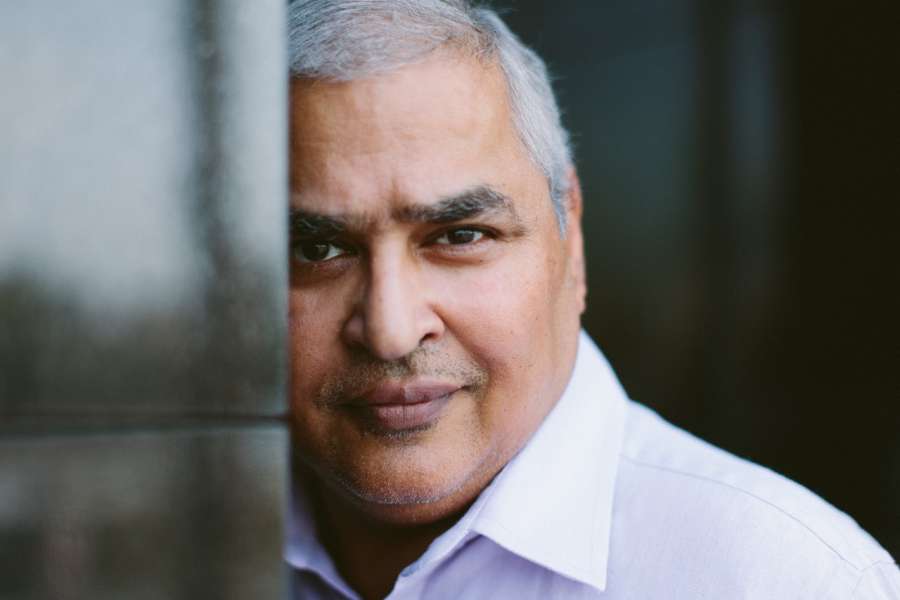 Dr Chadha become the first person to organise a photography exhibition at space. He was invited to Star City in Moscow to meet the cosmonauts/astrounauts who recently returned from the International Space Mission 49/50.
The event of welcoming the returning cosmonauts/astronauts took place in YU.A. Gagarin Research and Test Cosmonaut Training Center. The event started with the traditional ceremony where the cosmonauts laid flowers at the footstone of the Yu.A. Gagarin Monument followed by the walk to the Concert Hall along with their families, Star City Members and Training Centre Officials.
The cosmonauts were greeted and presented with certificates/medals/awards by various Star City, NASA and other officials. Dr Chadha was the honorary guest at the ceremony and gave a speech showing his appreciation to the three cosmonauts who took his photographs to Space.
"I have managed to excel in the field of photography and I feel honoured when my pictures went to the International Space Station," said Dr Chadha.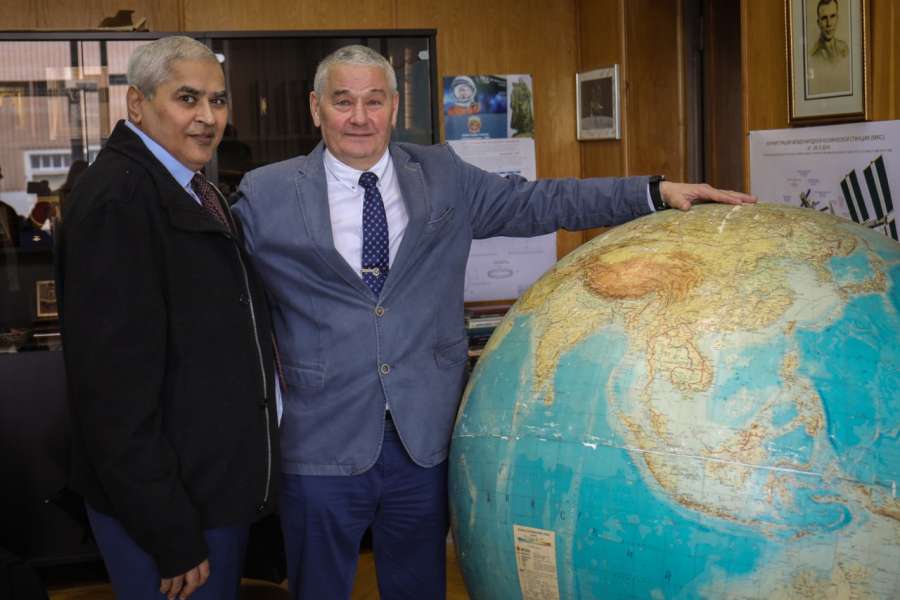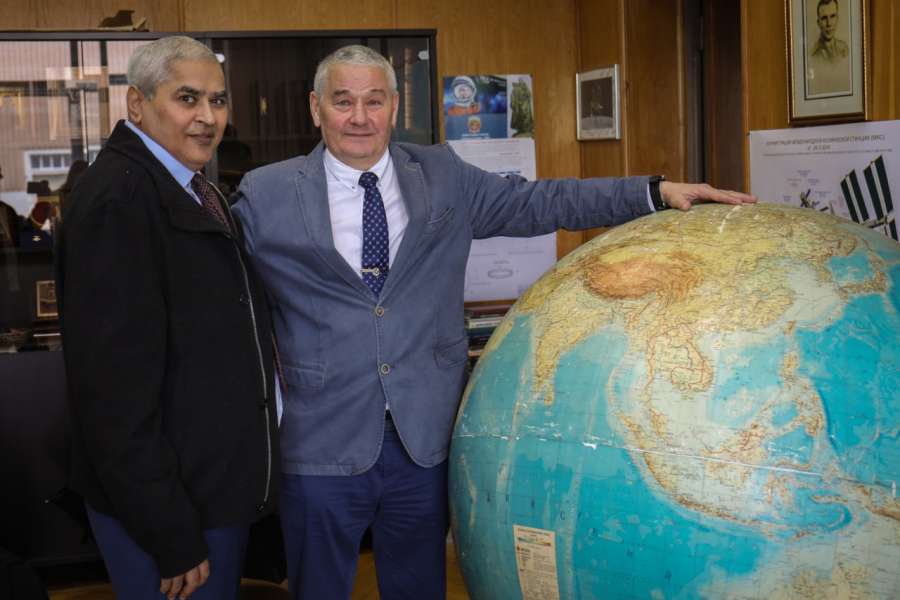 On 19 October 2016, Dr. Hersh Chadha sent five of his photographs of flowers to the International Space Station with the ISS 49/50 team comprising of Soyuz MS-02 Commander Sergey Ryzhikov, Flight Engineer Andrey Borisenko of Roscosmos and Flight Engineer Shane Kimbrough of NASA to be displayed there, making it as the first ever permanent photography exhibition in Space.
Dr Chadha's photographs travelled 115,200,000 km (69,120,000 miles) in 6 months and thereafter keep adding to the mileage.
His message to the cosmonauts/astronauts was "To me a flower symbolises the beauty of life… Well, I can't give you a flower to take to Space but I would like to give these pictures of flowers, that I took from around the world, so that when you look at them, even in space, you get that feeling and truly experience "your world".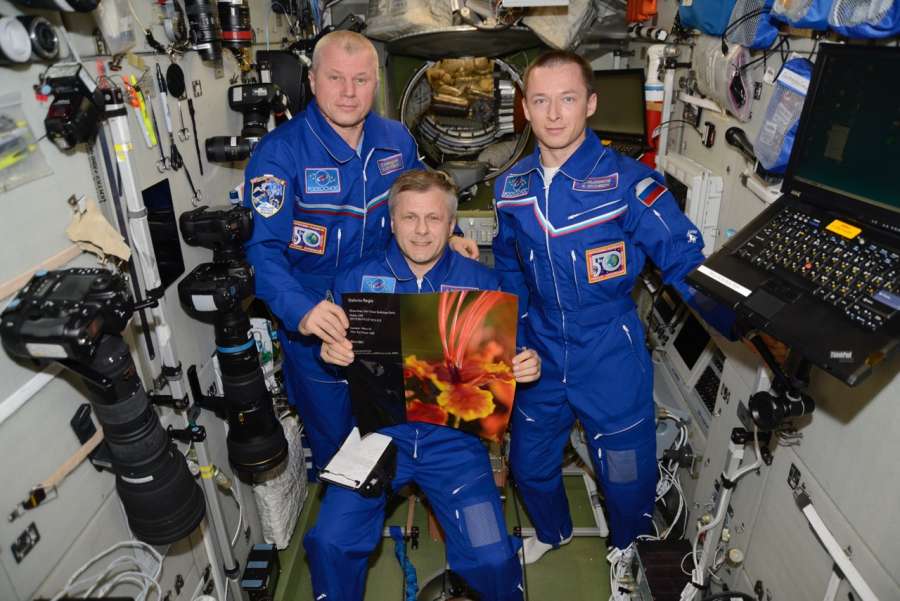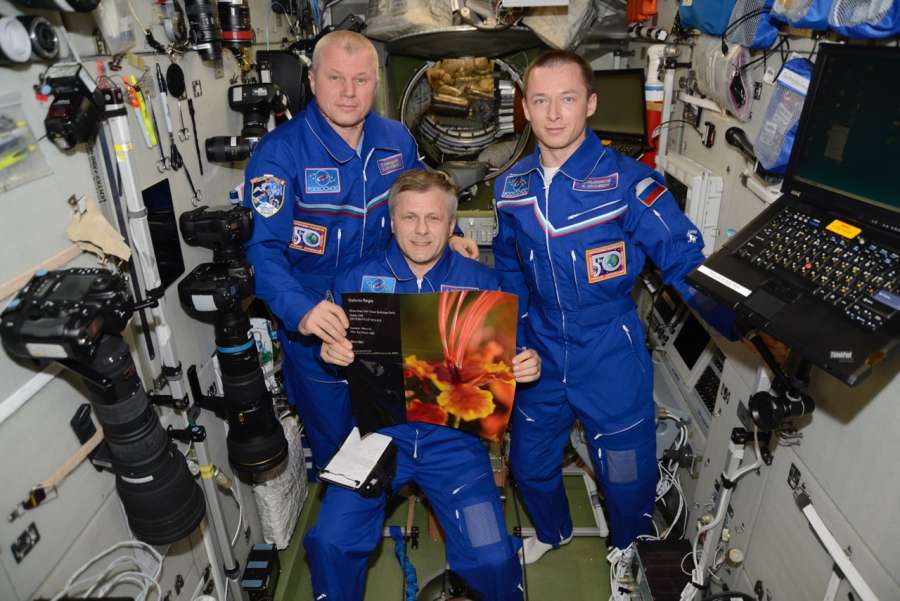 "Photography is a great medium of expression and my purpose of doing this was to let the human beings who live on the Space Station for so many months to be still connected to Mother Earth" says the photographer. And it was indeed so: "It was a part of the support that we had on board" – states cosmonaut Sergey Ryzhikov.
It all began more than 15 years ago, when Dr. Chadha went to study at Harvard Business School and his fellow student spoke to him about her late father, Stuart Allen Roosa, who was the Command Module Pilot for the Apollo 14 mission. Dr. Chadha was inspired by him and wanted to send his pictures to Space. He kept trying till Col. Valery Korzun from Star City in Moscow arranged for five of his pictures of flowers to be taken to Space last year. Finally Dr. Chadha's dream had come true!
"I think I have achieved what I wanted to. I have managed to excel in the field of photography in my own view and this is because finally five of my pictures went to the International Space Station. I also want to share this with other people so that they can keep pursuing their dream, even if it takes 15 years to come true" said Dr Chadha.
Along with five photographs, Dr.Chadha has sent his book "Visions of Nature", published by Assouline Inc., to Star City as a gift for the Training Centre. "It's a very beautiful book with wonderful pictures that were taken by a real photo artist, and it is  you. And if you give us your permission, your book will be used as a training manual for taking pictures of Earth from the ISS by the cosmonauts," says Col.Valery Korzun , the chief for the 1st administration of Cosmonaut Training Center (TsPK).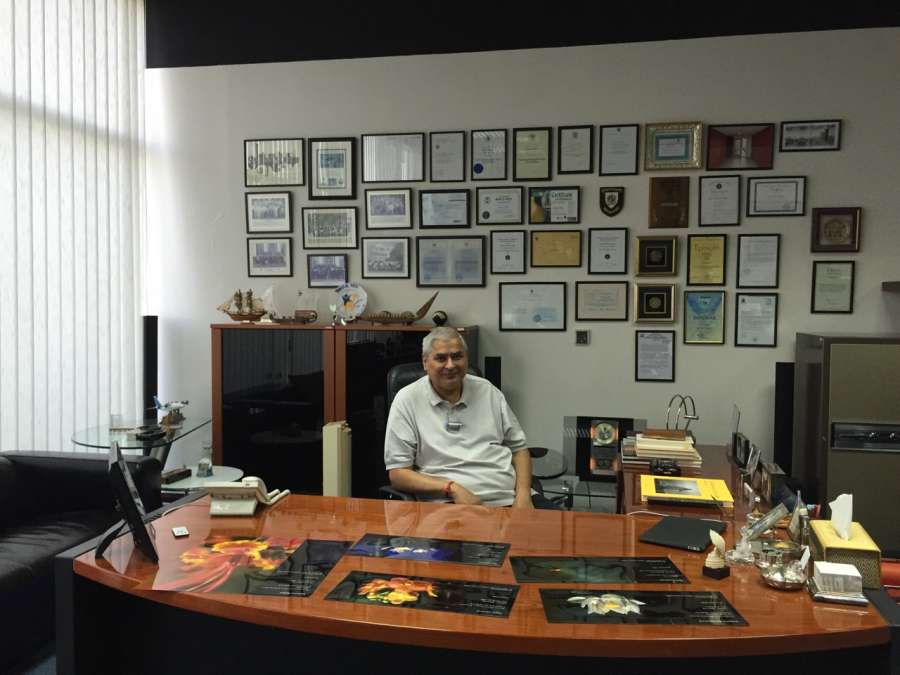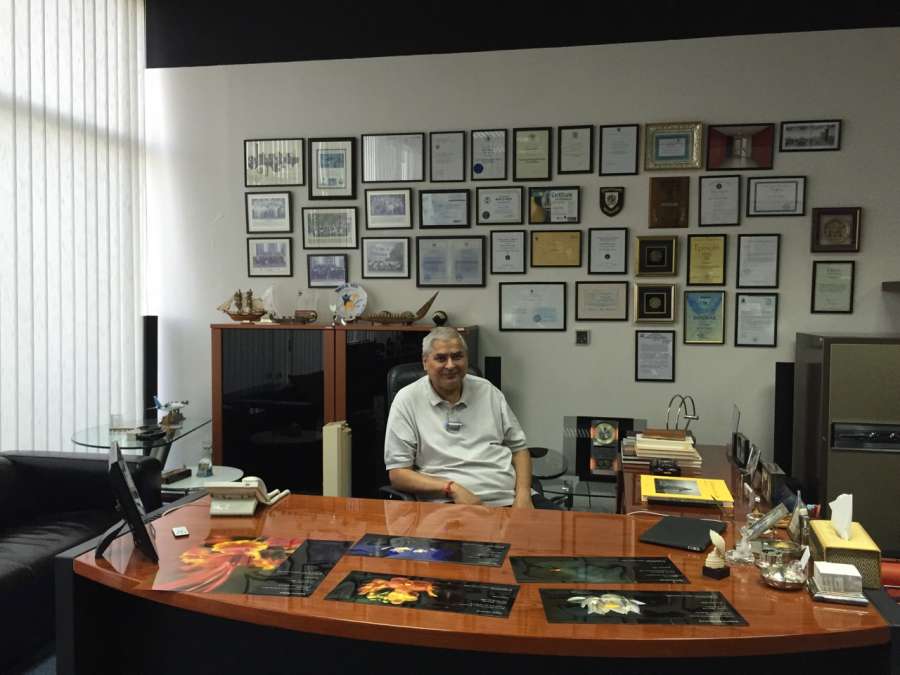 Dr Chadha not only agreed to this but also gave a Hard Disk to Star City containing 500 of his pictures to be used for their training manual.
Dr Chadha is an eminent scholar, philanthropist and photographer, based in Dubai since 1987. During the course of his travels to more than 92 countries and over 279 cities, he has photographed landscape, architecture, portraits, flora and fauna and fashion. He is also an avid reader, visiting Professor of
Photojournalism, a keen economist and collector of objects d'art, besides being a co-producer of a few films. Feeling for people in need, Dr Chadha considers philanthropy as a necessary tool in contributing towards human development. Education is one of the focal points in the framework of his philanthropic activity. The Hersh Chadha foundation has sponsored the education of over 200 students worldwide across multiple universities, by providing them with scholarship grants.
He has worked with a number of wildlife agencies like the World Wildlife Fund (WWF), The Arabian Leopard Trust and the Environmental Research and Wildlife Development Agency (ERWDA) – and has made significant photographic contributions to these agencies.
Dr Chadha is a current member of The Royal Photographic Society of Great Britain, Emirates Fine Arts Society in Sharjah, UAE, Dubai Press Club, UAE and many more organizations worldwide.