Advertisement

Though the relations between India and China have been severed on many occasions and not a hint of  truce in many issues, thousands turned up in various cities of China to celebrate the third International Yoga Day under the arm of Indian Embassy and Consulates….reports Gaurav Sharma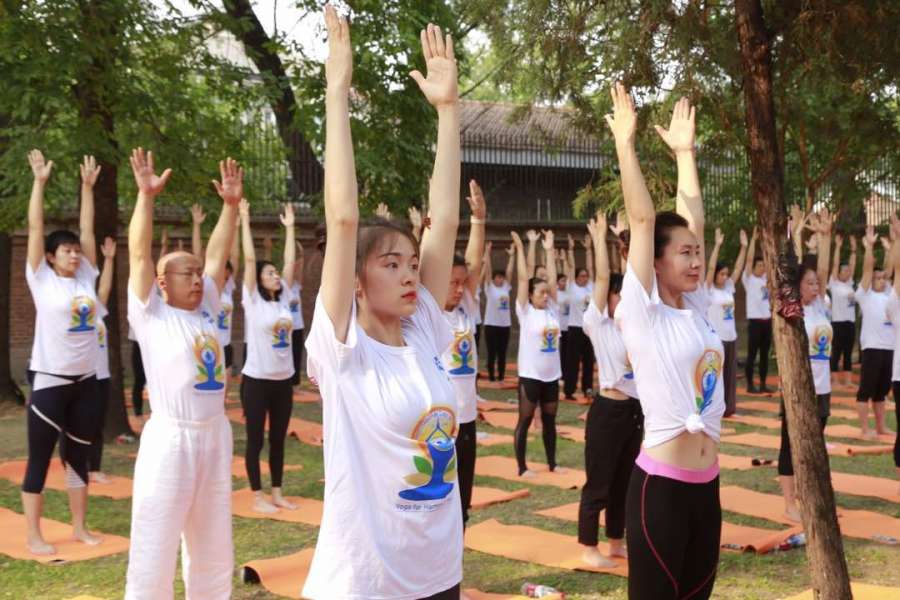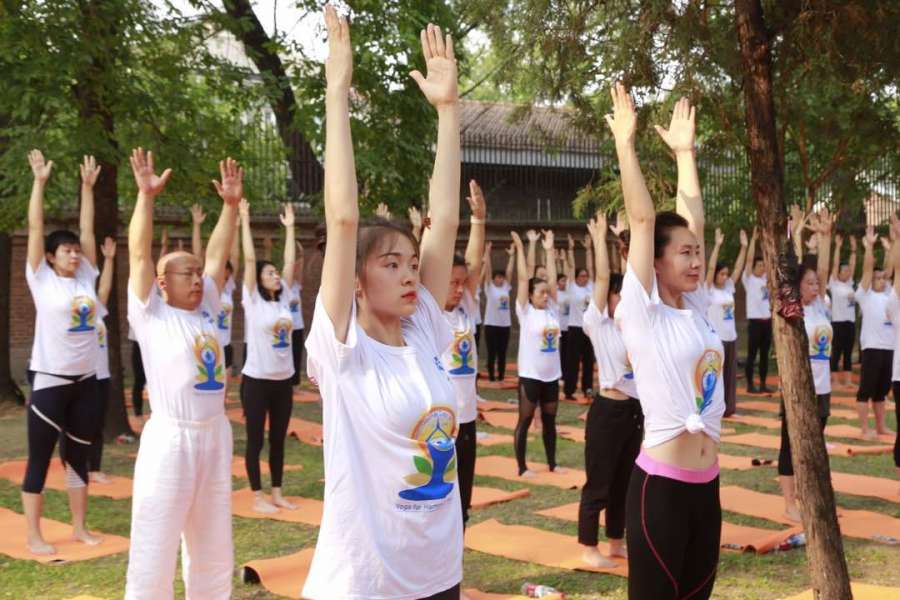 The Indian Embassy in Beijing and consulates in other cities organised yoga events, well-attended by people from all walks of life.
About 1,000 Indians and Chinese yoga lovers performed various postures and did breathing exercises (Pranayam) in a 40-minute session led by Indian Embassy's yoga teacher Umesh Babu.
Twenty students from India's Morarji Desai Institute, who have come here as yoga ambassadors, displayed advanced yogic poses.
A video of Prime Minister Narendra Modi's remarks on the significance of yoga for mankind was screened at the opening of the event.
In a first on Tuesday, about 150 people also performed yoga at the Great Wall of China.
"With the growing popularity of yoga in China, it can act as a bridge between India and China," said Deputy Chief of Mission at India Embassy Amit Narang.
The ties between India and China have soured over a range of issues in recent times.
Shanghai, China's business capital, also saw a huge turnout for the event organised by the Indian Consulate at the Dongping National Forest Park in Chongming Islands.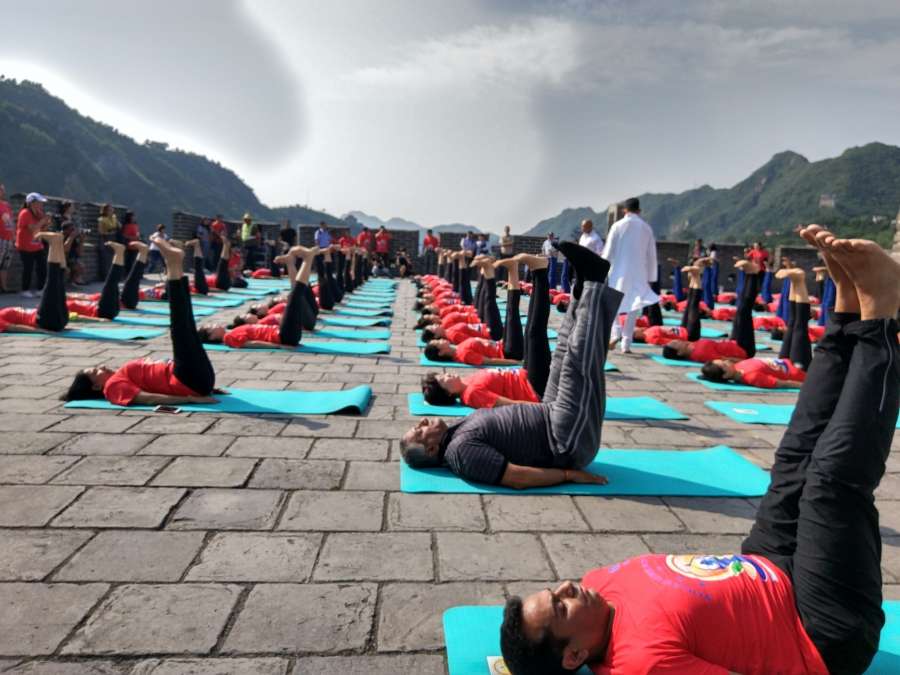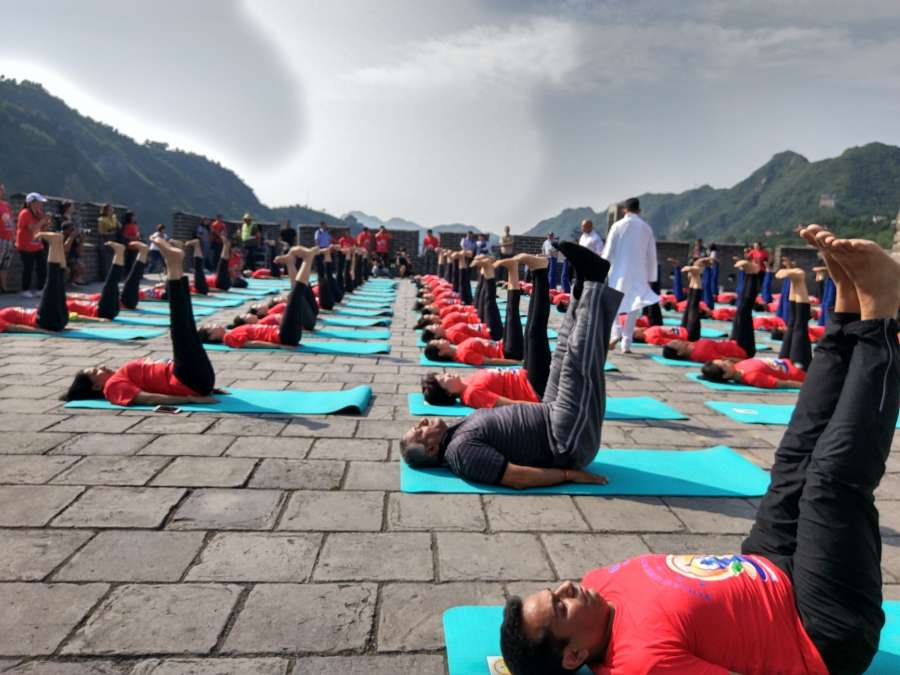 Besides Indians and Chinese, diplomats from South Africa, Venezuela, Ecuador and other countries participated in the event.
At Shanghai University of Electric Power (SUEP), 500 students attended the yoga session conducted by Indian yoga teachers.
The Indian Consulate in Shanghai has been organising yoga events in 12 cities of eastern China with the help of local authorities.
Yoga is increasingly becoming popular among the Chinese, many of whom for long believed the physical discipline to have originated from the US.
But there are many to whom yoga comes to mind when they hear about India.
There are 10,800 yoga schools in China and one India-China Yoga College at Yunnan Minzu University in Kunming.