Advertisement

Radd-ul-Fasaad to Go Zarb-e-Azb Way? Without major commitment from the military and the government, Army Chief General Qamar Javed Bajwa's new mission to tame countrywide terrorism in Pakistan will follow the failed Zarb-e-Azb of his predecessor General Raheel Sharif … writes Imtiaz Ali Khan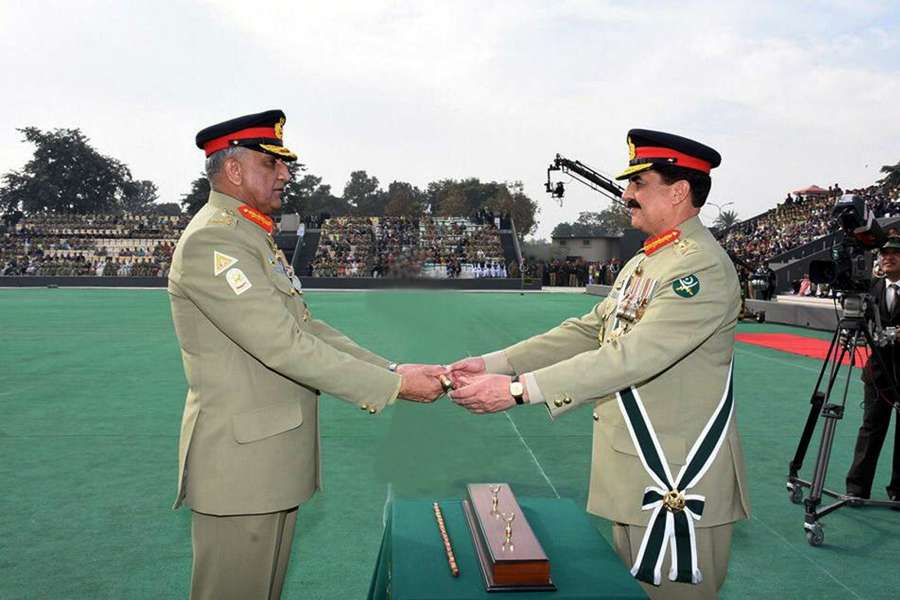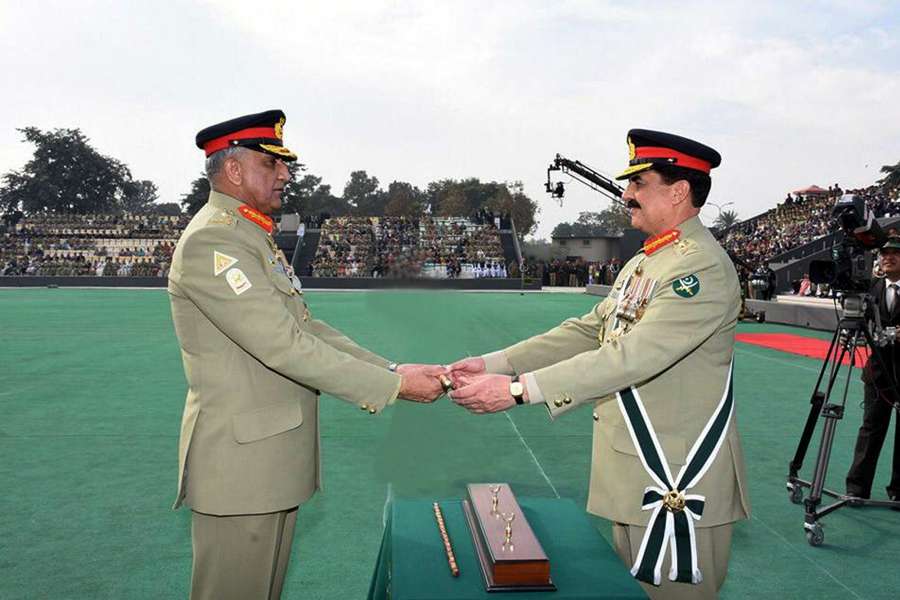 Pak Army Chief Gen Qamar Javed Bajwa's Pakistan-wide operation "Radd-ul-Fasaad", which was launched on February 22nd, in the wake of a week-long terror attack in the country claiming more than 100 lives, is a test for Prime Minister Nawaz Sharif's government to renounce its connections with Islamic militants and terrorists and fully implement the National Action Plan (NAP).
Gen Bajwa's predecessor, Gen Raheel Sharif's launched Operation "Zarb-e-Azb", which still continues from June 2014, could not succeed in rooting out terrorism because the Sharif government did not fully support the Army's operations by doing its part, to implement the NAP which the Parliament had approved and Gen Sharif's pressure after the terror attack that killed 150 students of the Army Public School (APS) in Peshawar on December 16, 2014.
"Zarb-e-Azb" was a military action against terrorists' hideouts in North Waziristan. After the massacre of children at the APS in Peshawar the Army announced that this action would be extended to other parts of the country. The NAP was supposed to support "Zarb-e-Azb" by nipping the evil of militancy and terrorism in the bud. It means that the civilian government must try to ensure that religious seminaries, schools and mosques do not become cradles of militancy and terrorism.  But despite its claim to the country, Nawaz Sharif had no guts to do that.  It did not stop the banned organisations for operating under changed names nor did it enforce the NAP's requirement that all madrassas must be registered and regulated.  Those madrassas, which agreed to get themselves registered, refused to disclose sources of funding although it was an essential condition.  The government did not want to incur the wrath of religious parties by implementing the NAP.
An article in Pakistan's Urdu daily Jang says two major political parties in Punjab have made alliance with sectarian and banned organisations in the province where thousands of militants are active. But operations have been carried out only in Sindh, Baluchistan and Khyber Pakhtunkhawa and none in Punjab though majority of militant and terrorist organisations are headquartered here. In 2002, there were 239 religious parties in whole of Pakistan as against only six at the time of the creation of Pakistan, according to a report of Pakistan institute of Peace Studies (PIPS) as quotes in the Jang article.
Until the launch of operation Radd-ul-Fasaad, Punjab, which is known as Sharif brothers' home turf, was always spared although it topped in militancy and terrorism and domestic and cross-border, including Hafiz Saeed's Lashkar-e-Toiba/ Jamaat-ud-Dawa (JuD), Masood Azhar's Jaish-e-Mohammad (JeM), anti-Shia Sipah-i-Sahaba, Pakistan (SSP) and Lashkar-e-Jhangvi (LeJ), which also cooperates with Islamic State (IS) by perpetrating terrorist activities. Punjab also tops in the number of madrasahas which teach jihad.
The Pakistan Muslim League-Nawaz (PML-N) government in Punjab depends on jihadi elements for political and electoral support.  Its law minister Rana Sanaullah is accused of embracing leaders of groups which have been designated as terrorist.
Aqil Yusufzai, who has written a number of books on religions militancy and terrorism in Pakistan, told BBC Urdu last month that the country had 43,000 madrasahas of which about 50 percent were in Punjab.  Four hundred of them inspire students to take to jihad.  Khaled Ahmed in his recent book, "Sleepwalking to Surrender: Dealing with Terrorism in Pakistan" writes that projecting Islam as nothing but jihad has made Pakistan a fertile soil for the IS, Al Qaeda and the Taliban who all swear by the same jihadi terrorism.
The Pakistan Muslim League-Nawaz (PML-N) government in Punjab depends on jihadi elements for political and electoral support.  Its law minister Rana Sanaullah is accused of embracing leaders of groups which have been designated as terrorist.  He does not accept anti-India terrorists like the LeT as terrorists. He also questions the designation of Hafiz Saeed as a terrorist.   In other words, Punjab should be the focus of any anti-terrorism operations.  This has been a long-standing demand of Sindh and Khyber Pakhtunkhwa provinces. They said their problem of terrorism would be solved automatically if Punjab was cleansed of this menace.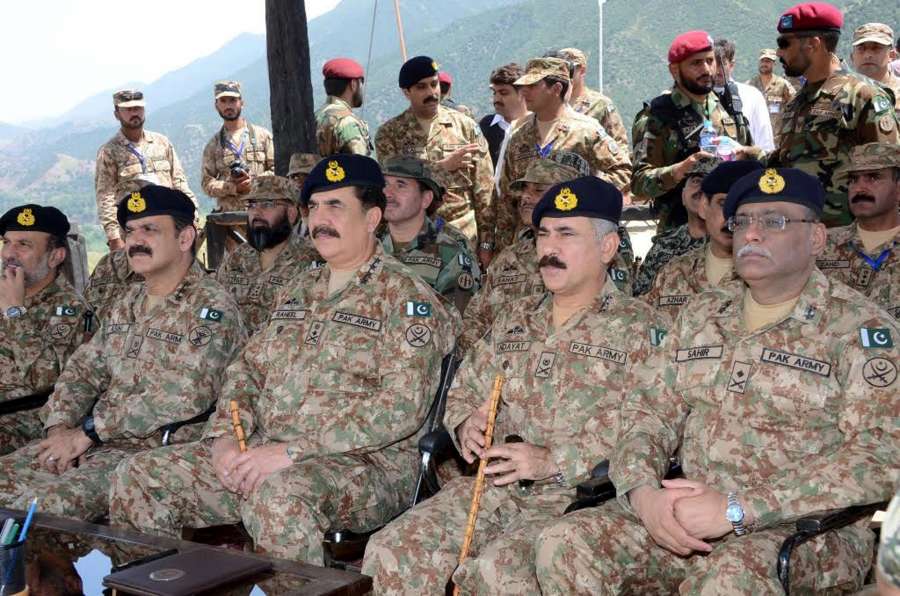 Now, the operation Radd-ul-Fasaad has included Punjab. But there are transparent efforts to frustrate it in the province.  With a lot of fanfare 2000 Rangers were deployed in Punjab, with the promise to increase their number eventually.  But the Rangers have created an inter-province conflict by operating on areas in Punjab where Pashtun families have been residing for years. Law Minister Sanaullah justified Rangers' action by saying some of the worst attacks involved ethnic Pashtuns. But this kind of argument defeats the very objective of "Radd-ul-Fasaad". Radd in Urdu means to reject or to eliminate and Fasaad means riots, unrest or fight.
The spirit of this operation apparently is to eliminate the causes of unrest in society.  Hence, the emphasis on the NAP is to cure the thinking of the people. Newspaper reports suggest that Pakistan is on arms buying spree to fight militancy.  But no amount of arms can get Pakistan rid of militancy if the Sharif government keeps fighting shy of implementing the NAP. The jihadi groups, terrorists and militants in Punjab are all locals not Pashtuns. Hafiz Saeed, Masood Azhar and leaders of LeJ, SSP are all from Punjab. Targeting Pashtuns is a mischievous trick to defeat Gen Bajwa's Radd-ul-Fasaad so that the skeletons in PML (N)'s cupboards are not exposed. The party depended heavily on jihadis and militants for its victory in the 2013 elections. Next elections are coming next year.