Advertisement

About 150 yoga enthusiasts practiced various poses of India's ancient physical discipline at China's iconic Great Wall on the eve of International Yoga Day….reports Gaurav Sharma for Asian Lite News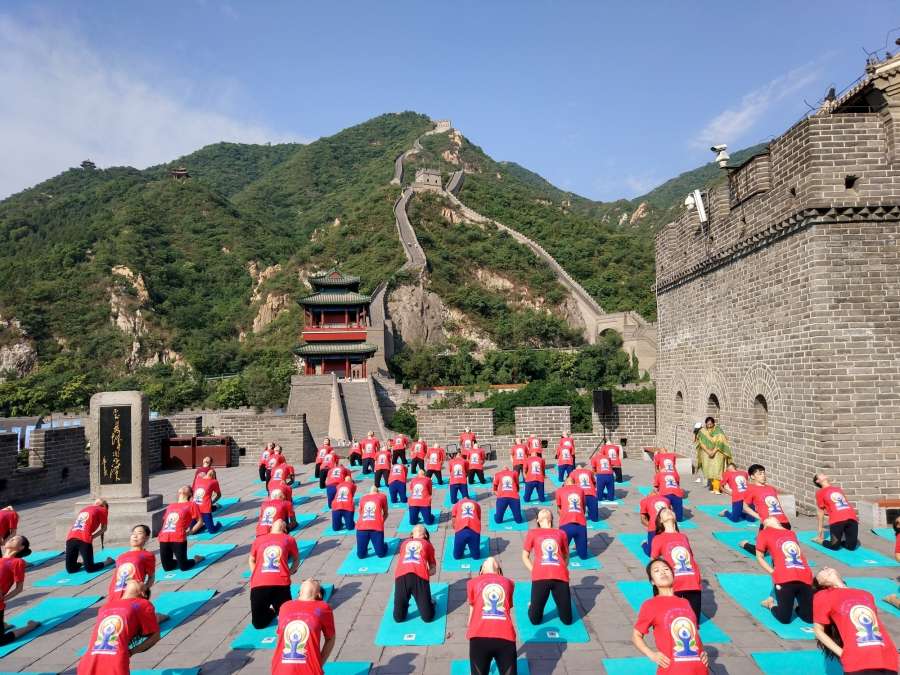 It made for a spectacular sight when young yoga lovers, mostly Chinese and wearing red T-shirts which bore the words "Incredible India", performed advanced 'asanas' (postures) at the never-ending Great Wall.
This was a first such yoga event on the Great Wall. It was organised by the Indian Embassy in Beijing which with other consulates has been promoting the discipline.
In 2014, the UN declared June 21 as International Yoga Day.
India's Minister of State for External Affairs V.K. Singh, who attended the BRICS Foreign Ministers' meet which concluded on Monday, also participated in the event.
"Yoga makes me happy," a smiling 30-year-old Wang Ken said. She said she quit her job to be a yoga teacher. Her dream is to visit India, the land of yoga.
The Indian embassy in Beijing was assisted by the Chinese People's Association for Friendship with Foreign Countries (CPAFFC) and Yogi Yoga, a popular yoga school.
"Chinese are increasingly becoming prosperous but mental stress is also on the rise. And that's the reason they are taking up yoga," Mohan Singh Bhandari, founder of Yogi Yoga, said.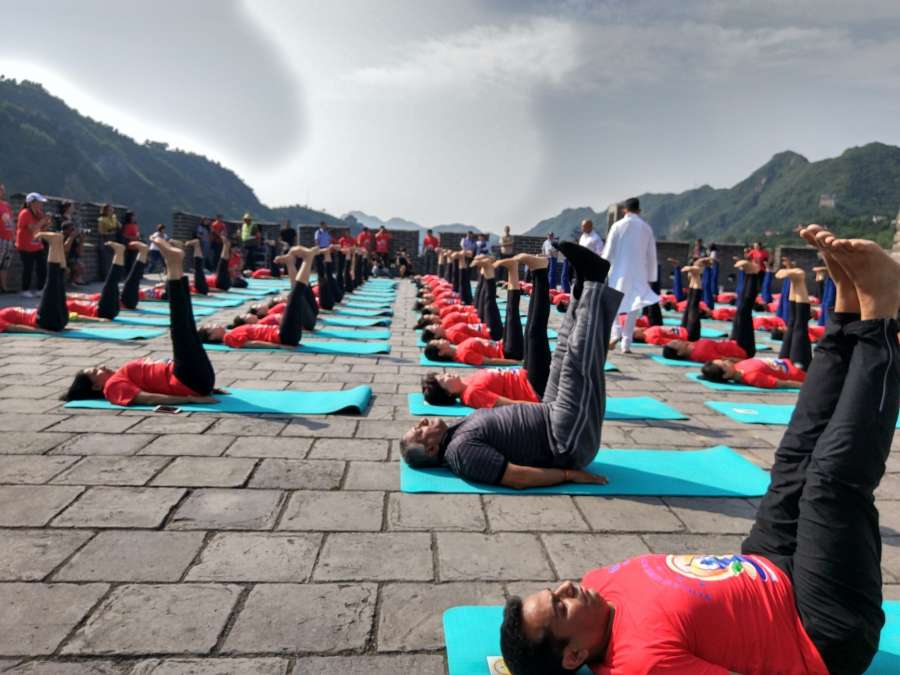 Bhandari has been teaching yoga in China since 2003.
The event is a cultural milestone, marking the first time yoga has been performed atop the Great Wall by a joint Indian and Chinese group of yogis, the Embassy said in a statement.
The Indian government had sent 20 advanced yoga practitioners as Yoga Ambassadors for the event.
Over the years, yoga is gaining popularity in China where the ancient Indian discipline was introduced in 1989.
Yoga institutes are on the rise. Beijing has over 1,000 such institutes.