Advertisement

India and Afghanistan will soon start the air freight corridor to ease the transportation of goods between two countries as the existing road link passes through Pakistan, which disallows Indian good travel to Afghan….reports Asian Lite News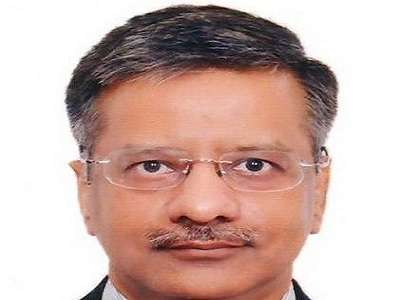 India and Afghanistan will operationalise in the next couple of days a dedicated air cargo link that will help increase bilateral trade hampered by their troubled ties with Pakistan that disallows Indian goods along the road route.
"The freight corridor between India and Afghanistan is on the verge of becoming a reality," External Affairs Ministry spokesman Gopal Baglay told reporters.
The spokesman said the decision to have the "dedicated freight corridor" and overcome the difficulties between India and landlocked-Afghanistan was taken during Afghan President Ashraf Ghani's visit to India in December last year.
"The idea of establishing a dedicated air freight corridor was taken in view of the difficulties that we have on the ground in terms of connectivity between the two countries. At the moment, the idea is to try and see if this can be with a frequency of, let us say, a month or every fortnight," he said.
The road link between the two countries passes through Pakistan, which allows Afghanistan to send only limited amount of goods to India while Indian goods are not allowed along this land route at all.
The air cargo service is aimed at giving Afghanistan an alterative trade link to the Indian market and take Indian goods to the war-ravaged country.
Afghan fruits, dry fruits and carpets are high in demand in India and the freight corridor is likely to push the imports.
"The flight will take Indian products to Afghanistan and will bring products of Afghanistan to India. It will operate between Delhi and Kabul. It is likely that this may take place either over the weekend itself or very early next week."
Asked if air freighting the goods would be commercially viable, Baglay said the first flight to be run by Afghanistan's Ariana Airlines would determine the feasibility of the idea. "It is, at the end of the day, a commercial venture which is supported very strongly and very purposefully by both the governments."
He said the idea at the moment was not to operate a daily flight but perhaps once a month or every fortnight.
Baglay said the flight would use Pakistani airspace as it is a civil cargo plane and standard operating procedures, as stipulated, would be followed by flight operators.
"There are standard operating procedures for commercial flights, freight flights, cargo flights… very clearly stipulated procedures. I am sure the companies concerned are looking into it."
Baglay also said that a warm reception would be accorded to the flight when it lands in Delhi with Afghan products like dry fruits and other agro-goods.