Advertisement

Ahead of the high-octane ICC Champions Trophy clash against Pakistan at Edgbaston on June 4, India skipper Virat Kohli said the hype around the match is beyond the control of the players but they will treat it as any other match….reports Asian Lite News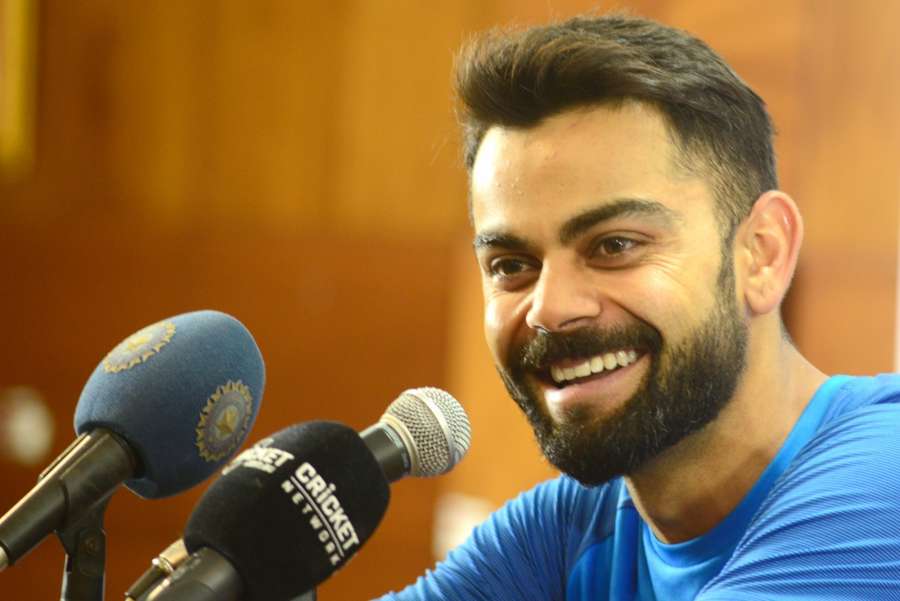 Defending champions India will open their campaign in the eight-team International Cricket Council (ICC) tournament by taking on arch-rivals Pakistan in the high pressure game, which Kohli acknowledged as a "big match".
"As a cricketer we can't control things outside the stadium. It is a big match we understand but in our heads there is no difference," Kohli told reporters ahead of the team's departure here.
"The hype and atmosphere around the India-Pakistan match is beyond our control, but for us it is the same as any other match," he added.
The 28-year-old batsman felt that the tournament will be more competitive this time around with the top eight teams in action but also asserted that the men-in-blue are up to the challenge.
"I think because the tournament is shorter and involves all the top teams, the Champions Trophy is far more competitive than other big tournaments. It will grab a lot of eye balls. So we are up for the challenge," he said.
"Last time also we went there to enjoy and that is what we will look to do this time too. We have done well in Test cricket and T20s and we want to make that success constant in all three formats."
Kohli, however warned his team against any sort of complacency.
"Biggest challenge is not to think that we are the defending champions," he said.
Commenting on his team's approach going in to the tournament, the Delhi batsman said: "The last Champions Trophy helped us find the opening pair of Rohit Sharma and Shikhar Dhawan. The spinners did well but the performance of the pacers was also a big revelation."
"You need to play according to the situation and we need to get used to the conditions quickly as possible. If (Mahendra Singh) Dhoni and Yuvraj (Singh) play with freedom then it boosts the morale of the team and that's what was seen during the series against England," he added.
Kohli also acknowledged that the home season, which involved 13 Tests, has taught him a lot besides helping him control his aggression.
"After the kind of season we had, it teaches you a lot about the mindset that you need to have. I realised that you need to control the aggression with which you need to play. It taught me to play within my abilities so that I don't burn out myself. I also learnt a lot as captain."
"I will never play for redemption. I don't know why things are built up as matters of life and death for sub-continental cricketers. I believe in giving my best for the team, wherever I might be playing and against whichever team," he said.
In the past nine months, India hosted New Zealand, England, Bangladesh and Australia before playing the domestic T20 league — Indian Premier League (IPL) — which concluded last Sunday.
Asked whether the experience of playing the IPL will stand the players in good stead before the Champions Trophy, Kohli said: "I don't think there is any similarity between T20 and ODI. I think IPL will help our players to stay match fit and ready for the big grind which is ahead of us."
India are placed in Group B along side South Africa, Sri Lanka and Pakistan while the other group comprises Australia, England, New Zealand and Bangladesh.