India reaffirmed their commitment towards Nepal by raking up the current economic aids and the infrastructure development in the country while the two sides also signed eight agreements….reports Asian Lite News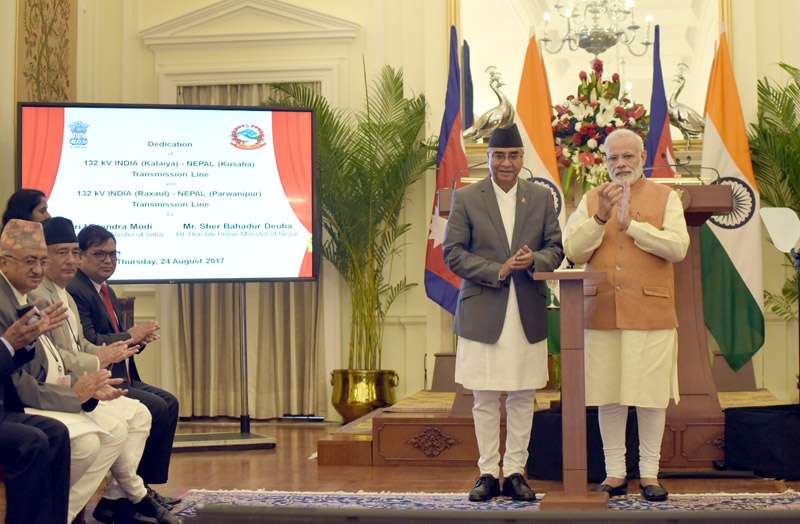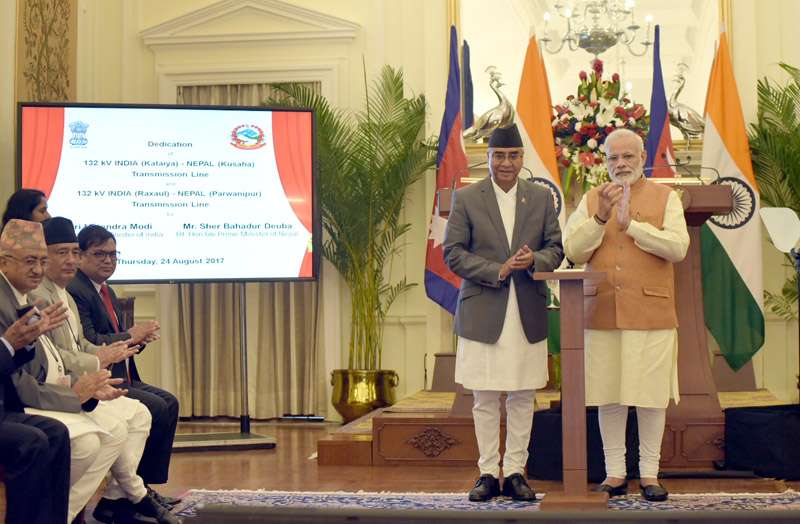 India reaffirmed its cooperation with Nepal in all areas, including economic and post-earthquake reconstruction, and Prime Minister Narendra Modi asserted that the two neighbours were interdependent on each other in the defence sector.
After delegation-level talks here, the two sides also signed eight agreements, including four on post-earthquake reconstruction in the Himalayan nation.
"Cooperation in defence and security is of high priority for us," Modi said while jointly addressing the media with visiting Nepal Prime Minister Sher Bahadur Deuba following the talks.
"Our defence interests are interdependent and linked to each other," he said.
He said that to keep the open border between the two countries secure and for the security of the people on both sides, cooperation between the defence agencies of the two countries was very important.
Modi's comments came even as Indian and Chinese troops are in a standoff situation along the Sikkim sector of the international border but the issue did not come up during Thursday's talks.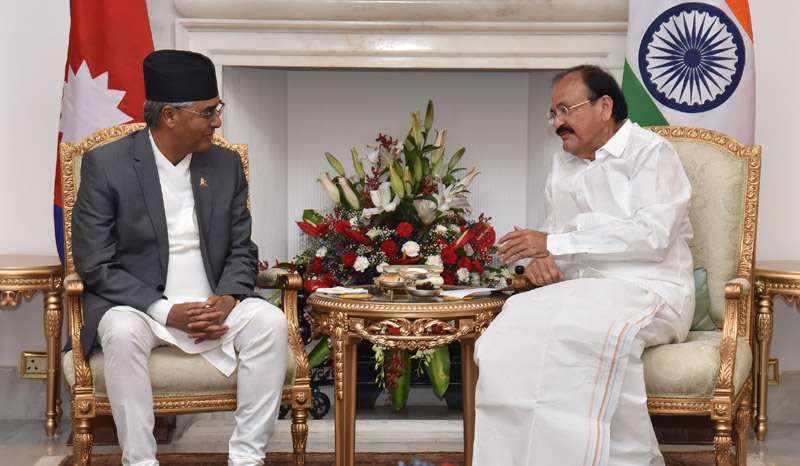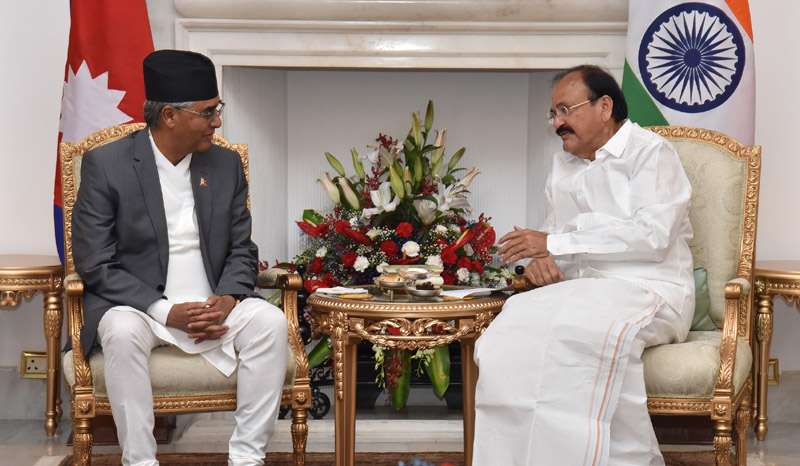 Stating that the India-Nepal bilateral relationship held immense potential, Modi said that he and Deuba held wide ranging and positive talks covering all areas.
"I am happy that with India's aid, work on various development projects like postal roads, trans-border power transmission lines and integrated check posts is going on," he said.
Following Thursday's talks, Modi and Deuba jointly remote-launched two new power transmission lines between India and Nepal, each of 132 KV, between Katiya and Kushaha, and Raxaul and Parwanipur.
The Indian Prime Minister said that through the new lines, India will supply 100 MW of power to Nepal in addition to 350 MW already being supplied.
In terms of economic partnership, he said that both countries would work together in areas like energy, water resources, connectivity projects and post-earthquake reconstruction.
India has committed $1 billion in reconstruction aid following the April 2015 devastating earthquake in Nepal that claimed nearly 9,000 lives.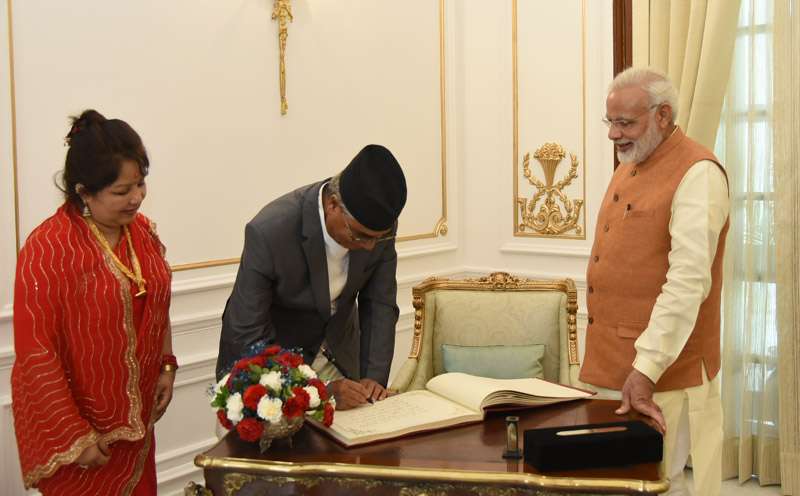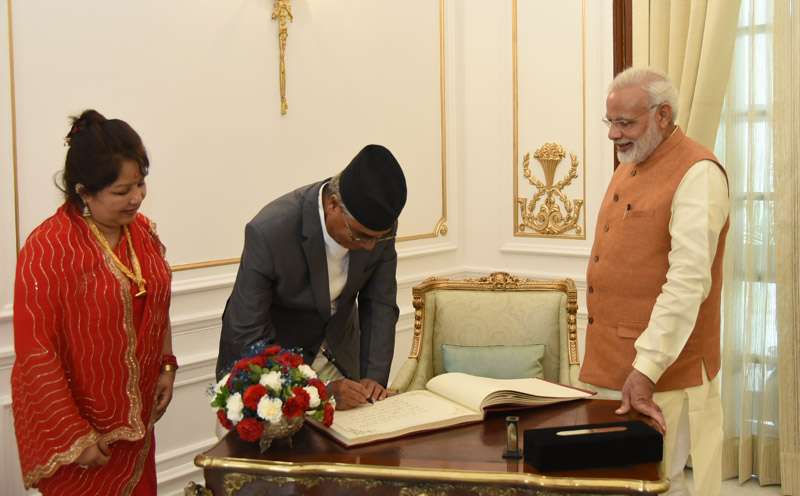 Among the eight agreements signed following Thursday's talks, four are memorandums of understanding (MoUs) on utilisation of housing grant component to support reconstruction of 50,000 houses, and implementation of reconstruction packages in the education, cultural heritage and health sectors.
Modi said that both he and Deuba agreed to increase efforts to complete ongoing hydro-power projects within new time frames.
"I am happy to learn from Deuba that the land dispute on the Arun-3 project has been resolved and am grateful to him for inviting me to lay its foundation stone," he said.
"We have also agreed to speedily conclude the detailed project report (DPR) of the Pancheswar project."
Stating that he has assured all aid from India to Nepal in fighting floods, Modi said: "We have agreed to strengthen coordination and consultation along the border areas for flood control and find a long-term solution to this."
Calling for increased bilateral trade and investment, he said that India was fully committed to playing its role in Nepal's development keeping in mind the priorities of its people and government.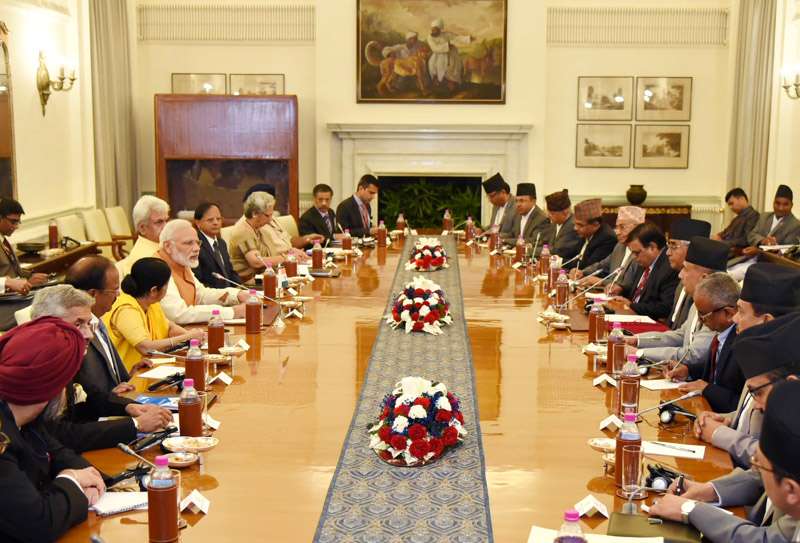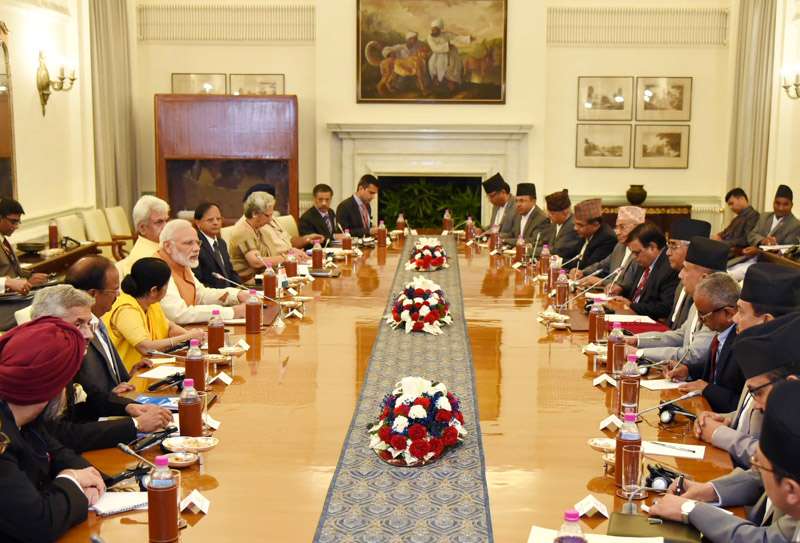 Modi also appreciated Prime Minister Deuba's role for the successful conclusion of two phases of local body elections in the Himalayan nation.
On his part, Deuba appreciated India's foreign policy initiatives of Neighbourhood First and "Sabka saath, sabka vikas" and said that India's success story was a source of inspiration for Nepal.
He said that he would never allow Nepal's border to be used for activities against India.
Later, briefing the media, Foreign Secretary S. Jaishankar said that in terms of India's role in post-earthquake reconstruction, apart from the 50,000 houses, 157 projects in the health sector, 70 schools and 28 cultural heritage sites have been identified.
He said water resources and flood management formed a major part of the discussion with the Indian leaders expressing their distress over the deaths and destruction in the recent spate of floods in Nepal.
Stating that both the Prime Minsters wanted early completion of the DPR on the 5,000-MW Pancheswar hydroelectric project, he said that this would now be done by next month.
Jaishankar said that both sides reviewed ongoing connectivity and infrastructure projects and charted out the agenda ahead.
Stating that in terms of connectivity, railways played a big part, he said that progress has been in two rail link projects: Jaynagar-Bijalpura-Bardibas and Jogbani-Biratnagar.
Earlier in the day, the visiting dignitary was accorded a ceremonial welcome at Rashtrapati Bhavan here.
Deuba, heading a high-level delegation, arrived here on Wednesday on a five-day visit to India. It is his first foreign trip after assuming office in June this year and the fourth to India as Prime Minister.