Advertisement

Outgoing Indian Ambassador Ranjit Rae urged the Nepal government to take all the parties into confidence before going for polls….writes Anil Giri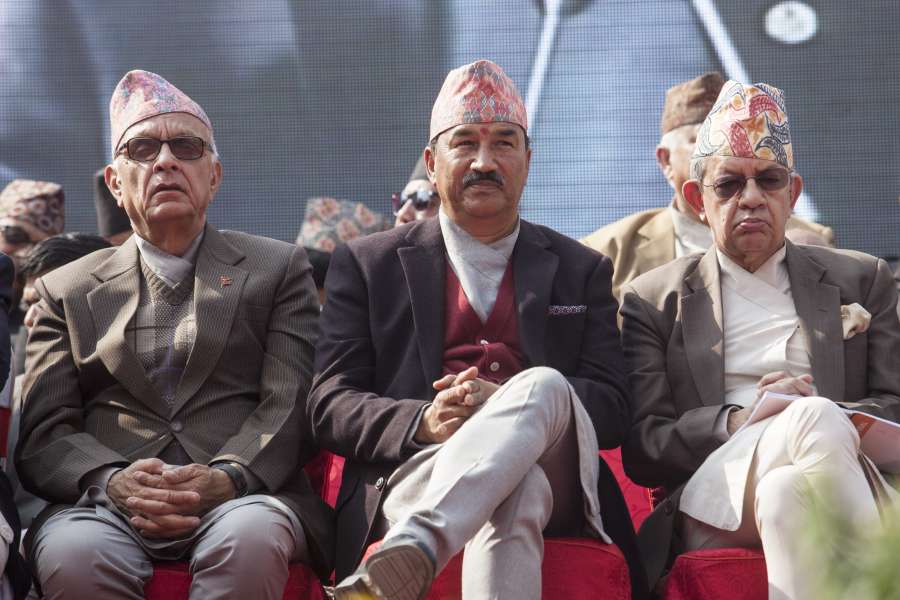 At a farewell programme organised by the Reporters Club Nepal, Rae said: "India, as the largest democracy in the world, supports every move and effort made for strengthening democracy in Nepal. It has been our policy continuously over the period of time.
"And it is my request to the government of Nepal to take all the political parties into confidence before going for the (local) polls which is going to take place on May 14."
India has consistently advocated — since the promulgation of Nepal's new Constitution — that all sections and stakeholders in the Himalayan nation should be onboard in the constitution-making process and Rae's statement, which echoed the same, was also the first official Indian reaction on the announcement of the local polls.
After completing his three-and-half-year-long term in Nepal, Rae is retiring from the Indian Foreign Service after he leaves Kathmandu on March 1. India has not announced his successor yet.
"The diplomatic assignment in Kathmandu is a prize posting for any Indian diplomat whose job is challenging, complex and sometimes frustrating too," he said.
He said Nepal-India bilateral relations have always been positive, and both countries should seek to make them stronger in economic, social, cultural and other aspects.
He stressed on emphasising economic cooperation between the two neighbours to develop people-to-people connectivity.
Noting that a Rs 34 billion agreement has been reached for constructing the Mahakali bridge and 15 roads, he said that when the bridge is built, it will especially benefit people of Nepal's far western region and India's Uttarakhand state in various aspects.
"Next project is the ongoing Pancheshwor Hydropower project. It is our target is to approve Detailed Project Report (DPR) for the project by June," he said.
Rae said that another issue is railway connectivity, adding that Indian Railway Minister Suresh Prabhu had announced that he wanted to build Kolkata-to-Kathmandu and Delhi-to-Kathmandu rail links.
He said a smooth outline for executing Indian projects in Nepal has been made and some positive progress will be seen soon.
Rae added that they currently had five connectivity projects, of which two — Jogbani to Biratnagar Railway and Janakpur-Jainagar-Bardibas Railway — were in rapid construction process.
He added that the third project was the Integrated Check Post (ICP) built on 165 acres separately in Raxaul and Birgunj, while another ICP was under construction in Biratnagar, and two more would be built in the near future.
He further said that the Hulaki Rajmarg and other bus services would also be helpful in establishing people-to-people connectivity. "There are bus services from Kathmandu to Delhi, Kathmandu to Banaras, Pokhara to Delhi, Mahendranagar to Delhi, which have positively impacted the people and the relations between the two countries."
"Another initiative is that the Indian cabinet has already approved a budget of $1 billion for the Arun III Hydropower Project. This project will gain rapid implementation from ground level very soon," he said.
He said India has also been taking the initiative to start work on the Koshi High Dam Project, noting that this will help in irrigation and flood control in Bihar, and Nepal will have direct access to sea.