Advertisement

Iran's eastern border regions with Pakistan have become a safe haven for training and equipping terrorists recruited by Saudi Arabia and supported by the United States. The pleas of Iranian leaders are falling on dough ears. While pretending to be 'neutral', Pakistan is struggling to placate Sunni Saudi Arabia and Shia Iran….write Rifan Ahmed Khan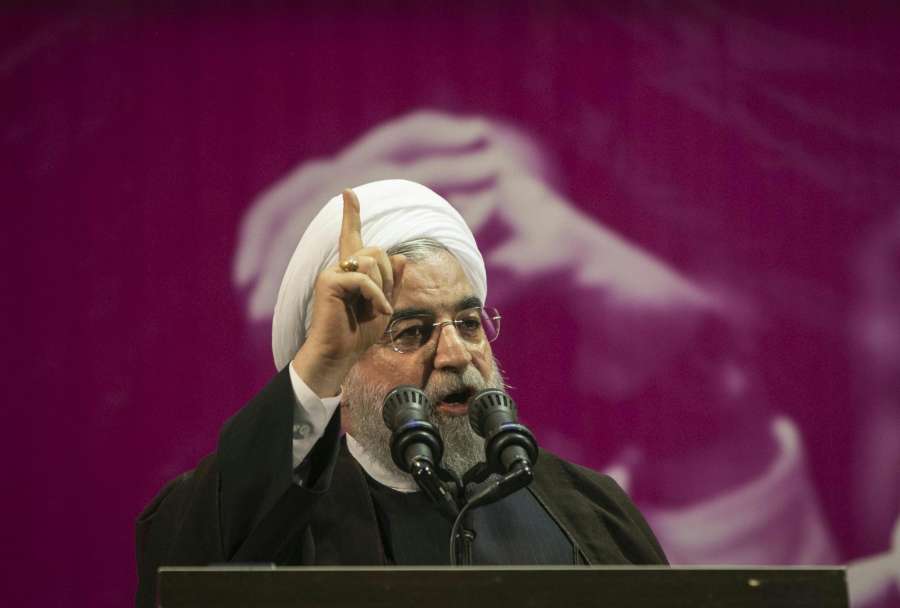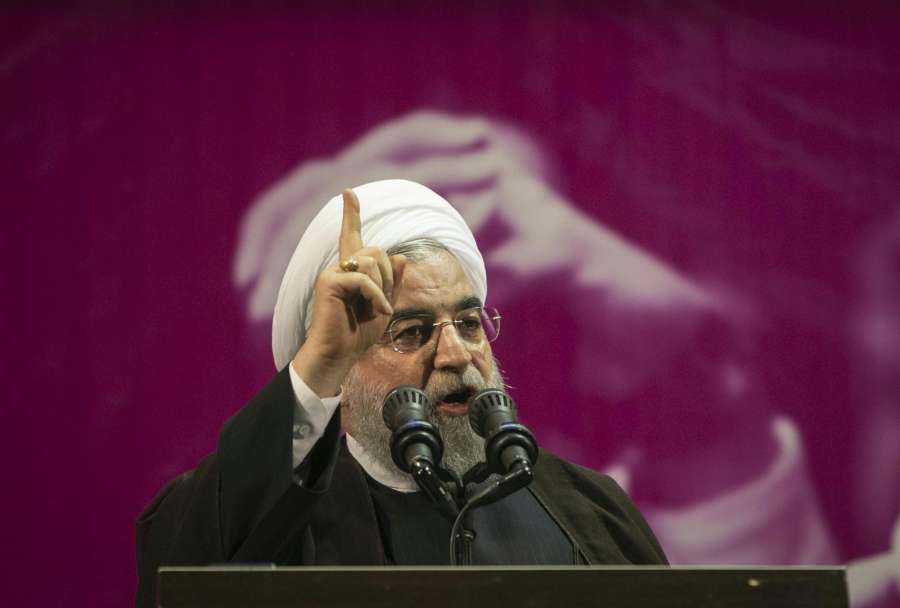 There are two reasons why Iran, the 'brotherly' neighbour of Pakistan, views the country founded as the 'home to Muslims of the sub-continent' seventy years ago with suspicion. Ironically, one of the reasons is related to their shared religion. The Sunni militant groups in Pakistan, who enjoy official patronage and Saudi funding, target Shias in Iran as well as Pakistan.
The other is the Saudi Arabia-led move to form a coalition of 34 Islamic countries against the Islamic State (IS) with an army that is headed by the recently retired Pakistani army chief, Raheel Sharif.
The Sharif government is finding it difficult to placate both Iran and Saudi Arabia simultaneously. While pretending to be 'neutral', Pakistan is unable to really say no to the Saudi's anti-IS campaign. It has, indeed, no choice because Saudi Arabia has been a traditional financier of Pakistan, frequently bailing it out with cash, oil and even arms bought from the US. It is believed that Saudi Arabia had also paid for the development of the 'Islamic Bomb' by Pakistan.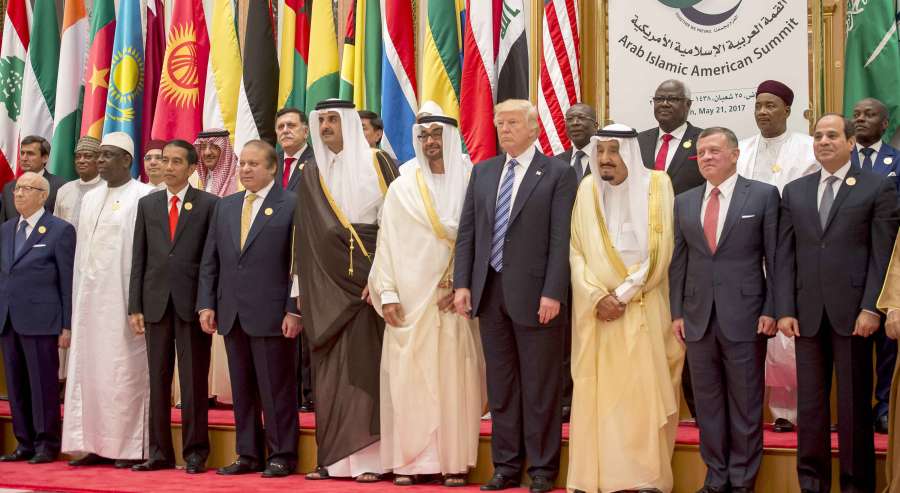 Iran understands why Pakistan has chosen the Saudis at this juncture. It is also boiling with anger over Islamabad's reluctance to push through Iran-Pak gas pipeline even after Tehran volunteered to fund the venture. All this has put a strain on Iran-Pakistan relations. The uncomfortable triangle of Iran-Saudi Arabia-Pakistan relationship will not disappear as long as the Iran-Saudi Arabia tensions last.
Pakistan nurtures two militant Sunni groups, which target Iran. These are Jaish al-Adl, and Jundallah, which also presents itself as the People's Resistance Movement of Iran (PRMI). Both groups periodically enter Iran and kill unarmed civilian Shias and sometimes, Iranian guards too. Pleas by Iran to rein in these groups have fallen on deaf ears in Rawalpindi and Islamabad.
On April 26, for instance, ten Iranian border guards were killed by long-range guns from across the border in Balochistan. The perpetrator was Jaish al-Adl (JA), which, according to Iranian officials, has bases in the border regions of Balochistan.  Such attacks are not new to Iran or to Pakistani Shia pilgrims travelling to holy shrines on other side of the border in Iran. In October 2013, as many as 14 Iranian border guards were killed, while eight more were killed by Sunni militants in April 2015.South-East Iran's Sistan-Baluchistan province that borders Balochistan is predominantly Sunni Muslim, while the majority of Iranians are Shias.
The April attack, the third strike in the last four years, appears to have really tested Iranian patience. The Foreign Office spokesman, Bahram Qassemi, thundered "the Pakistani government should be held accountable for the presence and operation of these vicious groups on its soil".
And the Iranian Army chief Maj-Gen Mohammad Baqeri warned of surgical strikes on terrorist havens inside Pakistan. "Unfortunately, Iran's eastern border regions with Pakistan have become a safe haven for training and equipping terrorists recruited by Saudi Arabia and supported by the United States. We will not tolerate this situation in the joint borders and expect the Pakistani officials to show responsibility, control their borders, arrest terrorists and shut down outlaws' bases. If continued, we will hit the terrorists' safe havens anywhere they are," he said in what was no more than a stern warning. Pakistani civilian and military leaders protested in a proforma exercise, and said the statements by Iranian officials were "against the spirit of brotherly relations".
Iranian Foreign Minister Javad Zarif visited Islamabad to inject a sense of realism in the bilateral relations with Pakistan. The effort did not pay off. And both sides are back at the old game of mutual recrimination guided by competing influences, economic interests, and geo-politics.
Dawn recently reported that Pakistan made it unequivocally clear that any cross-border attack or movement of Iranian border forces into Pakistan would be a violation of international law. This is devil reading the scriptures since cross-border terrorism has been the time tested state policy of Pakistan vis-à-vis India and Afghanistan.
China also has been suffering at the hands of the terror-exporting Pakistan though it is unwilling to talk about the flip-side of their bilateral relations with its gaze fixed on the immediate
Border clashes are not new along the Durand Line. Afghanistan regularly accuses Pakistan of sheltering terrorists who launch deadly attacks on its territory. Pakistan also makes similar claim against Afghanistan though less convincing in its claims. In early May, clashes were reported on Afghanistan-Pakistan border. Pakistan claimed that 50 Afghan soldiers were killed in the clash but Afghanistan officials said only two of their soldiers were killed.
So much so, like in respect of India-Pakistan and Pakistan-Afghanistan relations, a turnaround in Iran-Pakistan ties will remain a mirage unless the state of Pakistan dilutes, if not snaps altogether, its deep ties with Sunni militant groups. These groups can become a big headache for Pakistan itself if they are asked to wind up their murderous activities.
Significantly, China also has been suffering at the hands of the terror-exporting Pakistan though it is unwilling to talk about the flip-side of their bilateral relations with its gaze fixed on the immediate.  The Uyghur Muslim 'rebels' from the North-western Chinese province of Xinjiang find shelter in the adjoining Gilgit-Baltistan area which is part of the Indian state of Jammu and Kashmir but is under Pakistani occupation. To please China, Pakistan has raised a special force to guard the Chinese workers engaged in building the so-called China Pakistan Economic Corridor (CPEC).
Perhaps it is time for India, Afghanistan and Iran to rejig their counter-terrorism narrative. How they do it and how fast they can do it will reshape the strategic discourse in this region. Two caveats will be in order more so since President Trump appears willing to read the riot act to Pakistan – clearly, and unambiguously.  First, Kabul should not be tempted by Yuans in any manner. Two, Tehran should not be tempted to needle Delhi on Kashmir just to score some talking points in the Middle East theatre, and to beef-up its anti-KSA gambit.