Advertisement

Iraqi Prime Minister Haider al-Abadi vows to co-operate with any state to fight the Islamic State militants and also expressed his concerns over the current gulf diplomatic crisis….reports Asian Lite News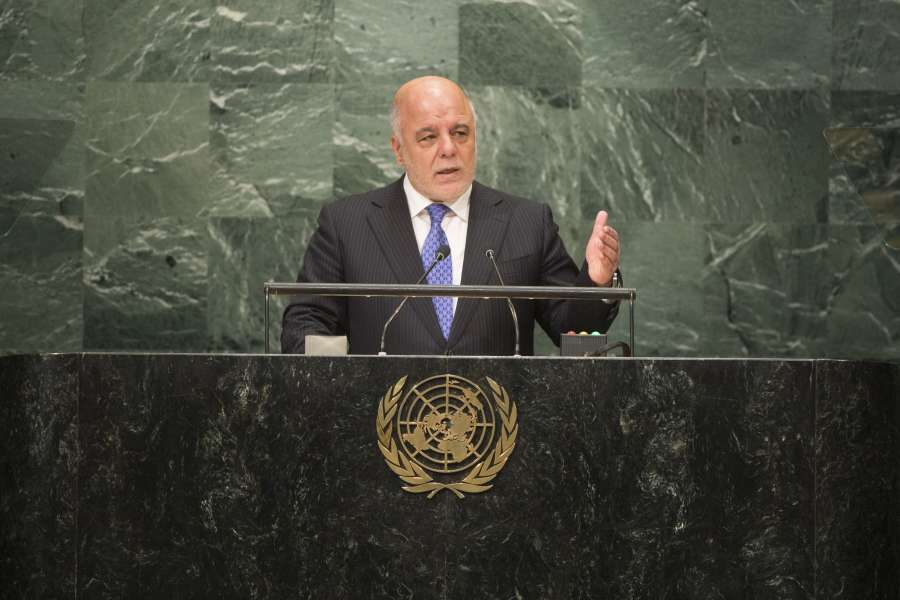 "We regret the differences that swept the region recently," Abadi, was quoted by Xinhua news agency after his weekly cabinet meeting.
Abadi referred to the crisis between some Arab nations and Qatar, when the Saudi Arabia and its allies severed diplomatic ties with Qatar in an escalation of power struggle in the Middle East, which observers believe that it created serious crack in the Gulf Cooperation Council (GCC).
The states of the Middle-East region have realized that no state is far from terrorism, saying, "Iraq is ready to cooperate with any state wants to eradicate terrorism," Abadi told reporters at the televised press conference.
"Terrorism does not target a particular party or sect, but it seeks to target life in all its forms," Abadi said.
Saudi Arabia, the UAE, Bahrain, Yemen, Egypt and Libya on Monday announced cutting diplomatic ties with Qatar, accusing the Gulf state of supporting and financing "terrorism" as well as interfering in their internal affairs. Qatar denies the accusations.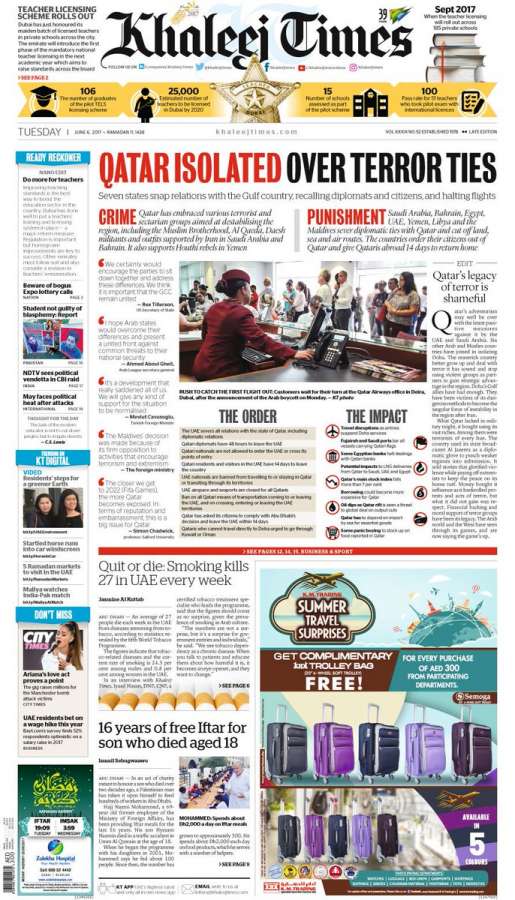 Meanwhile, Abadi also said that the Iraqi government will not allow any Iraqi force to cross the Syrian border to fight the Islamic State militants in the neighbouring country.
"We are now taking control of the Iraqi-Syrian border. Iraq does not want to enter into a conflict within the Syrian territory," Abadi added, rejecting some media reports that said the predominantly Shiite Hashd Shaabi units could enter Syria to support the Syrian government forces against the Syrian rebels.
The paramilitary units are conducting a major offensive designed to secure the border areas with neighbouring Syria and cut off IS supply routes between Mosul and the Syrian city of Raqqa, the de-facto capital of the IS declared caliphate.
On May 29, the units made their first arrival at the Iraqi-Syrian border and continued clearing dozens of villages in the rugged sprawling area between Iraq's northern province of Nineveh and its western province of Anbar.
The operations near the Syrian border came as Iraqi security forces, backed by the anti-IS international coalition, were simultaneously conducting a major offensive to dislodge IS militants from their remaining redoubt in the western side of Mosul.