Advertisement

Trump's decision to appointment Lisa Curtis as an advisor on South Asian Affairs is a worrying factor for Pakistan as she is a co-author of a recent report prepared by a dozen American think tanks that is critical of the way Pakistan has dealt with militancy and terrorism…writes Mohisin Akbar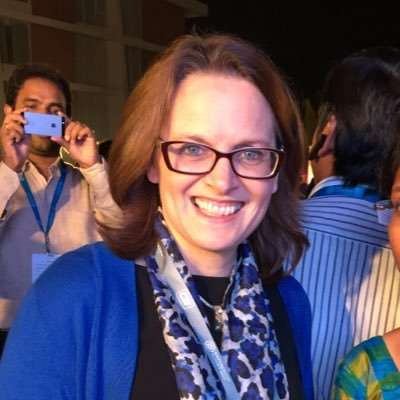 The appointment by the Trump administration of Lisa Curtis, a senior think tank expert, to advise the White House on South Asian affairs that cover the US-Pak relations, India and Afghanistan as well, must worry Islamabad.  This is because Curtis is co-author of a recent report prepared by a dozen American think tanks that is critical of the way Pakistan has dealt with militancy and terrorism.
As Senior Director for South and Central Asia at the White House National Security Council, she will be in a unique position to influence President Donald Trump's policy decisions on South Asia and on future US-Pakistan relations. The report suggests a more vigorous effort to encourage Pakistan to break ties with the Taliban and other terrorist groups based in the country, like the Lashkar-e-Taiba, which is accused of attacking Mumbai in November 2008.
The report also recommends curtailing assistance to the military if it assists groups that kill Americans, including US troops in Afghanistan or American visitors in India. It recommends revoking Pakistan's status as a major non-Nato ally in six months if the army does not change.  It also suggests a review of the option to declare Pakistan a state sponsor of terrorism if Islamabad does not change its policies. The report also lays out a roadmap for Pakistan to change its policies.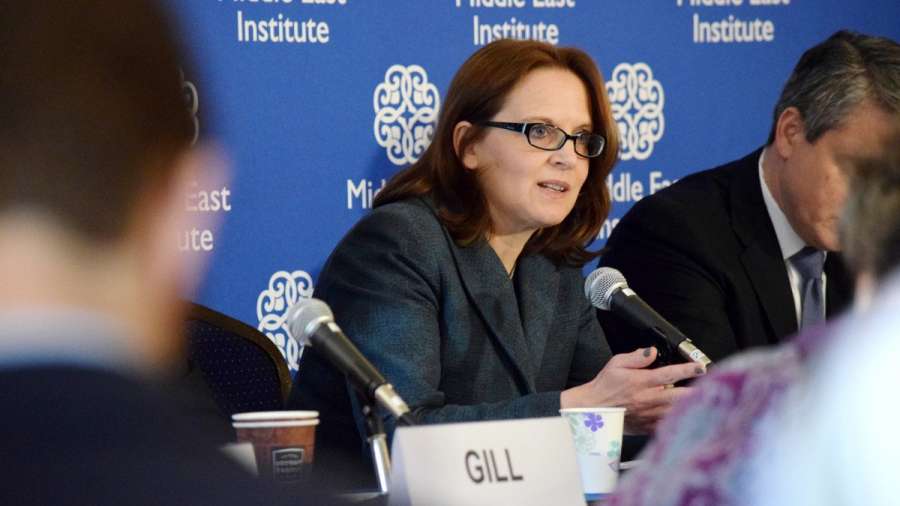 Her coming to the key office adds to, or rather firms up, Pakistan's worries at the general anti-Muslim approach of the Trump administration.  Her appointment also indicates that the US is determined to stay put in Afghanistan and oversee the Af-Pak region for a long time to come, since the Trump administration has just taken office and should be there for three years-plus.
The Trump stance has led to global perceptions that the US is losing interest in Af-Pak region and that has brought in Russia, China (along with Pakistan) and Iran, engaging in pro-active diplomatic moves that include at least two formal meetings aimed at bringing reconciliation between the Ashraf Ghani regime in Kabul and the Afghan Taliban.
The moves have not yielded anything concrete so far, but they have projected the US as playing the second fiddle.  Curtis appointment is seen as aimed at stemming this perception.  Ms Curtis has accepted the offer and is now waiting for security clearance.  She is currently a senior re­search fellow at a conservative Washington think tank, the Heritage Foundation.  "She is the right person, for the right job at the right time," said Marvin Weinb­aum, a senior US expert on South Asian affairs. "Lisa is held in the highest respect by those in Washington's think tank and academic com­munity with expertise on Pakistan and Afghanistan."
The positive thing about the appointment is that Curtis advocates continued US engagement with Pakistan while maintaining a strong US partnership with India. She also supports a tough stance on terrorism.  In the recent report she co-authored with former Pakis­tani ambassador Husain Haqqani, Ms Curtis praised Pakistan's achievements in Operation Zarb-i-Azb but also underlined the need for a nuanced pressure on Pakistan to make it align its policies on Afghanistan and terrorism with the US.
Haqqani, it may be stressed, is virtually a persona non grata with the ruling elite in Pakistan that is livid at his disclosures at how, under permission from the then government of President Asif Ali Zardari of PPP had issued numerous visas to American officiais and intelligence operatives to enter and operate in Pakistan, something that eventually led to the locating and elimination of Al Qaida leader Osama bin Laden.
Now ruled by PPP's rival Nawaz Sharif, Pakistan is angry at Haqqani and the all-powerful army has also taken a formal stand on how Haqqani's actions, whatever be their political legitimacy, had compromised the country's national interests.  The report was an effort of 12 think tank experts, led by Curtis and Haqqani, who now works for the Hudson Institute, Washing­ton. It was published jointly by Hudson and the Heritage Foundation. Schol­ars from Brookings Institute and Georgetown University were also consulted.
At the Heritage Founda­tion, Ms Curtis' research focuses on the US-India strategic and defence partnership, US counterterrorism policies in Afghanistan and Pakistan, and trends in extremism and religious freedom throughout the region.  She regularly testifies before Congress on issues related to India, Pakistan, Afghanistan, Bangladesh, extremism and America's image abroad.
She also enjoys a high media profile.  Curtis has commented on developments in South Asia during appearances on major broadcast and cable networks, including CNN, Fox News Channel, MSNBC, CBS, PBS and BBC.  Her commentary has appeared in The Wall Street Journal, The Los Angeles Times, Newsweek, US News & World Report, Foreign Policy, The National Interest, CNN.com and FoxNews.com, as well in South Asian publications.
Pakistan has just appointed a new envoy Aitzaz Ahmed Chaudhary to Washington after it received cold shoulders from the Trump team as the government was being formed.  The new envoy has a tough time ahead in Washington even as his powerful peers back home fight over Haqqani and his actions that led to the "Memo Gate". Nawaz Sharif was quick to 'accept' a purported American move announced by America's Permanent Representative at the UN, Niki Hayley, to try to mediate between India and Pakistan. But the Indian rebuff to this, forcing Washington to revert to its earlier stand that India-Pakistan issues should be solved 'bilaerally' has put paid to any Pakistani hopes of wooing Americans and showing itself as Washington-friendly vis a vis India.
Things are still taking shape in Washington. But Trump's vowing to defeat Al Qaida, ISIS and terrorism in general, on which Pakistan is seen with considerable suspicion, must continue to haunt Islamabad .