Advertisement

With Hero Cycles opening its £2m global design centre in Manchester, the city has emerged as one of the strongest business centre nailing itself on the global business cycling map…reports Rahul Laud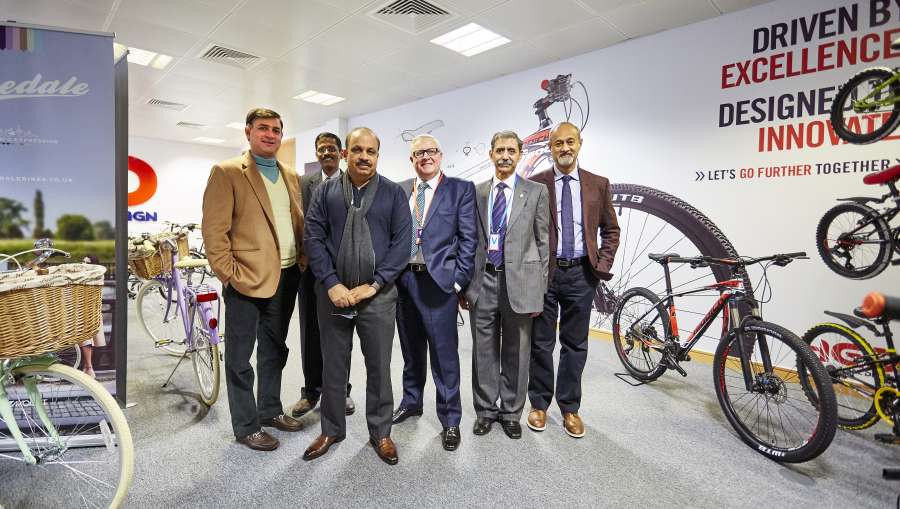 Mancunians can now pride themselves as not just UK's best cycling city but as host to Europe's best design centre par excellence for bicycles. Joining the Hero's global team in Manchester one of the world's best cycle designers Bjarke Schmidt Nielsen and cycling industry's marketing expert Peter Brolos Kristensen both arrive in Manchester to design and create bicycles to ride successfully in the European market. Manchester thus becomes a centre par excellence for the global cycling industry.
Hero Cycles Global Design Centre (HGD) at One, Central Park, Manchester – a short distance from the National Velodrome in Manchester becomes a landmark address as its facility will employ 25 of the industry's best design and marketing experts from across Europe. The team will work across several bike segments including traditional disciplines alongside cutting edge futuristic models.
Pankaj Munjal, Chairman and Managing Director at Hero Cycles said, ''the decision to choose Manchester, which has the highest student population of any city in Europe, was taken in October 2016. ''
''A number of other cities across Europe were considered for the design centre, including London, Amsterdam, Copenhagen and Berlin, but investment in the UK's Northern Powerhouse Manchester was top on list ,'' according to Mr Munjal. Furthermore, he said ''thanks to Manchester's strong affinity with cycling culture, its unquestionable design and engineering heritage and the access to talent.''
"The UK has long been a world leader in innovative design and this heritage, expertise and access to talent made Manchester the ideal choice for our Global Design Centre. ''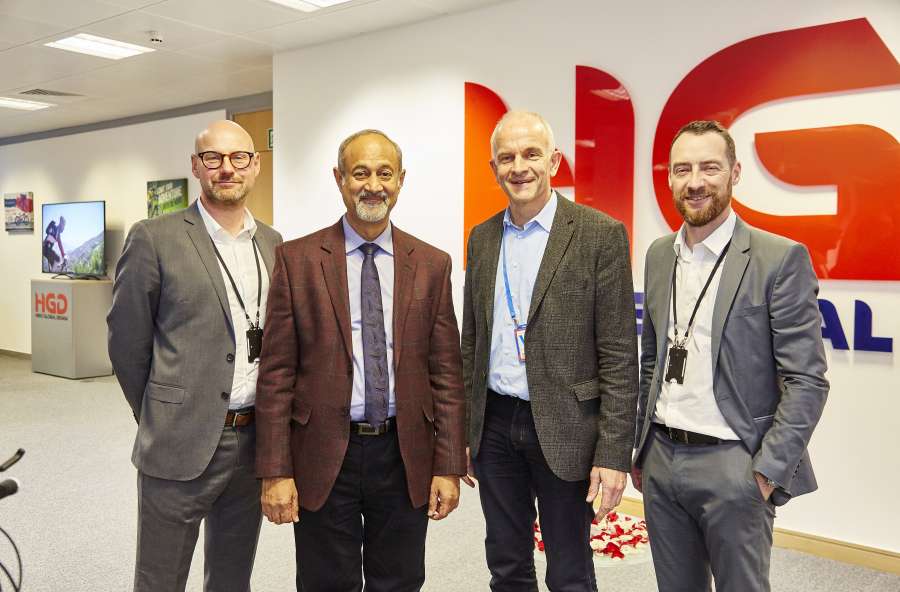 Manchester based Steven Walsh, Chairman Avocet echoed similar sentiment, ''with four major central Manchester universities, it has the talent available for such a project. 25 Nobel Prize Winners have come from Manchester universities and even the world's first computer was invented here.''
Munjal explained "Our strategy is twofold; to develop British brands here in the UK, build them and export them across Europe, Africa and India and secondly, to increase the value of our Indian-based bike brands."
Today Hero has a 51 per cent stake in Avocet, which designs and develops bike brands for the independent dealer market – including mountain bikes, road racing bikes, kids and ladies traditional bikes, electric bikes and tandems – will benefit from the Global Design Centre.
Munjal and Hero's philosophy that ascertains that ''mind rules the world'' helps Manchester to host the world's best designer and marketer from cycling industry. Munjal explains our presence in Manchester will help us understand the uniqueness of the UK market. People love cycles here which is a huge plus for us. ''
Sreeram Venkateswaran, Director Marketing at Hero Cycles Limited said, ''Manchester becomes the hub for Hero to enter the Business to Customer segment. Retail market will be explored strengthening Avocet's current brands and new designs will explore further what's best suited here. ''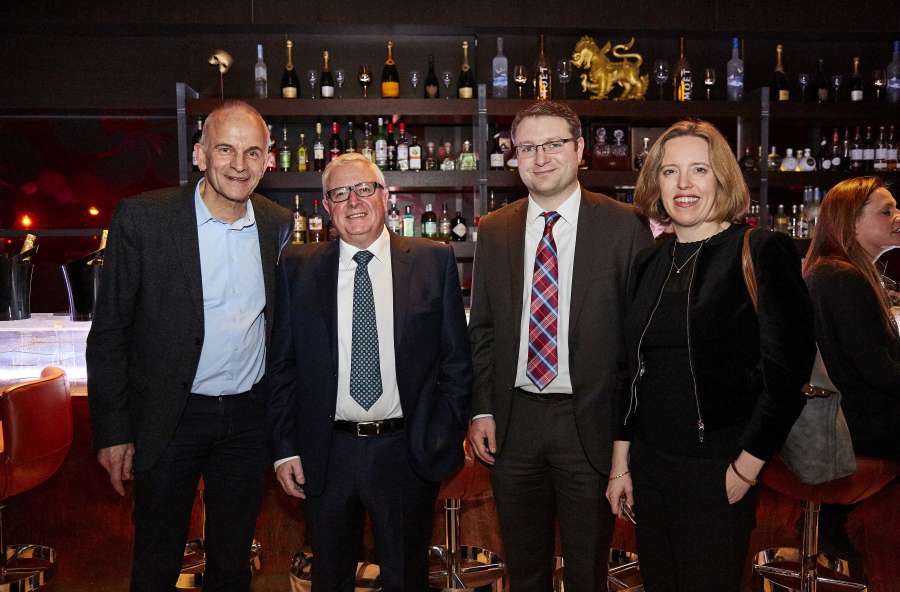 Furthermore explaining the rationale of coming to Manchester, Sreeram said: ''The HGD will help us to homogenise designs and establish a strong brand identity in Europe. There is a huge potential for growth in Manchester and UK .Thus commercially it made huge sense for us to set up this design centre in Manchester.''
Peter Brolos Kristensen said: ''Manchester will develop taste among people for cycles like crisps.  We shall make people addictive to cycles.''
Members from the education sector, from Universities and from Manchester inward investment agency were euphoric about Hero's coming to Manchester.
Tim Newns, chief executive officer, MIDAS, Manchester's inward investment agency, said: "As the home of British Cycling and a global centre of excellence for cycling, Manchester is the ideal location for the world's largest manufacturer of bicycles, Hero Cycles', new Design Centre.
"India is a key market for the UK in terms of inward investment, outbound export, education and tourism, and therefore to have secured the European HQ of one of India's leading companies in Hero Motors Group is a huge boost. It's also a fantastic career-enhancing opportunity for the students and apprentices who will work alongside industry specialists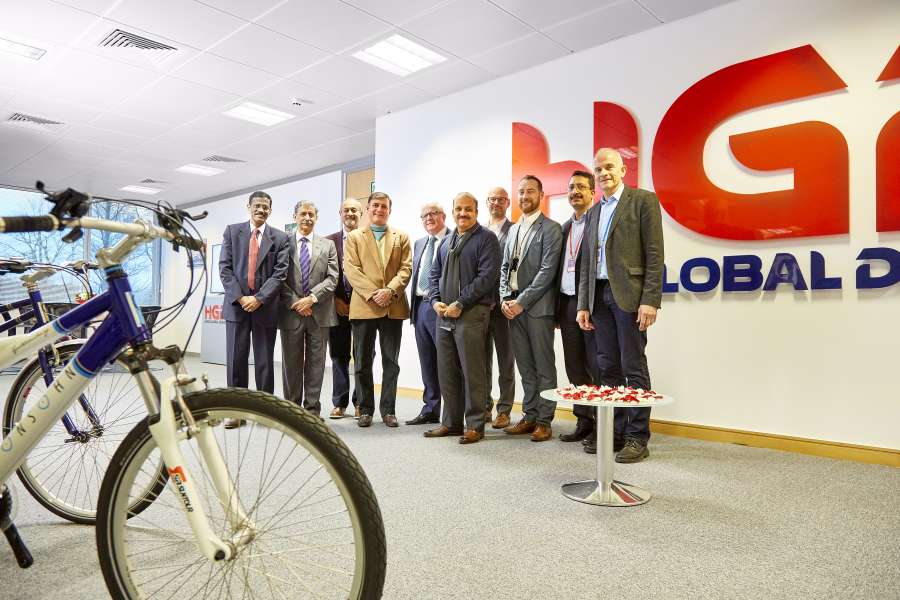 Martin Phelan International Director Northern Powerhouse Investment at Department for International Trade, said: ''It's important to us that Northern Powerhouse is strengthened.  Manchester definitely plays a huge role and it's a key city in the region. Our department has provided export growth support To Avocet with advice and guidance which has fuelled its European expansion.''He said , ''This investment will further boost Manchester  city's standing as an industry leader in sport, and in turn the knowledge developed here in Manchester will be exported around the world."
Sarah Knowles , International Advisor at Department of International Trade added , ''Iit's no secret that Manchester has played a key role in the resurgence of cycling's popularity across the country in recent years, and so it is fitting that Hero Cycles should base its Global Design Centre here. This investment will further boost the city's standing as an industry leader in sport, and in turn the knowledge developed here will be exported around the world."
Dr Kondal Reddy, Assistant Vice Chancellor at the University of Bolton, was optimistic about Hero's presence in Manchester. He said:  ''The Lean Mean Machine strategy of Hero should help students to explore careers in design and cycling industry in Manchester , UK and the European market. Exchange of ideas and potential sharing of knowledge is the key today. ''
Jo Ahmed, Partner, Executive Office , Deloitte present on the occasion, said: '' The Hero group is definitely courageous and astute businessmen. They have not been afraid of Brexit and it's welcoming to see Indian businessmen investing in the city of Manchester.''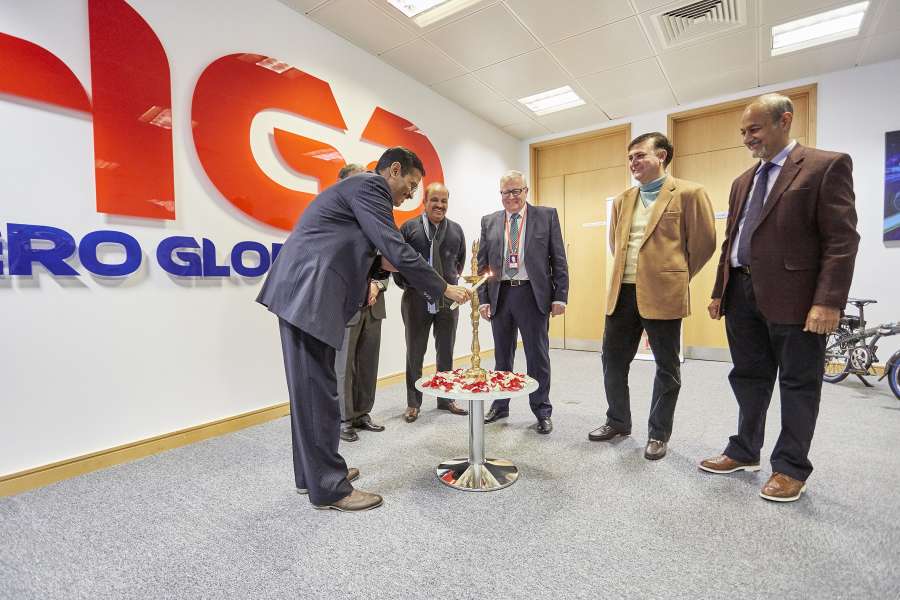 Hosting a bicycle manufacturing giant – Hero Cycle part of the Hero Motors Corp group which currently produces 5.5 million bicycles per annum is equipped with state-of-the-art infrastructure and the most modern machinery. Hero owns 5 per cent of the world market share with a huge 40 per cent share in India. One out of 20 cycles produced in India is Hero, said Munjal.  Hero Cycles currently exports to various countries in the Middle East, Africa, and Asia. With HGD opened – Manchester will help Hero ride into to wide and huge European market. Avocet- Hero partnership in Manchester escalates the company in the value chain. It becomes a huge buyer now from BSH Ventures a Hero owned company where Hero has over 60 per cent stake making it a strong player in the company's supply chain.
To keep pace with the growing global growth rate, Avocet and Hero together are dreaming big. A 20 million Euro business they desire to escalate it to 250 million grabbing a slice of the 50 billion dollar world market. Munjal pointed out there will be soon a manufacturing activity in UK; however he refused to disclose the location and more details of the same.
Euphoric Munjal admitted that Hero would complete its target of reaching 50 markets  by 2020 .''We are almost there,'' Munjal said. Munjal has drawn up ambitious plans to triple his revenues and moving fast up the value chain. He is all geared to compete global brands like Scott, Commondale and Trek and the city of Manchester becomes his strongest ally in this competition.