Advertisement

India represents a billion dollar Cloud computing market which is growing at 30 per cent annually and Microsoft is well-positioned to support the country's digital transformation, a top company executive has stressed….A special report by Anuj Sharma for Asian Lite News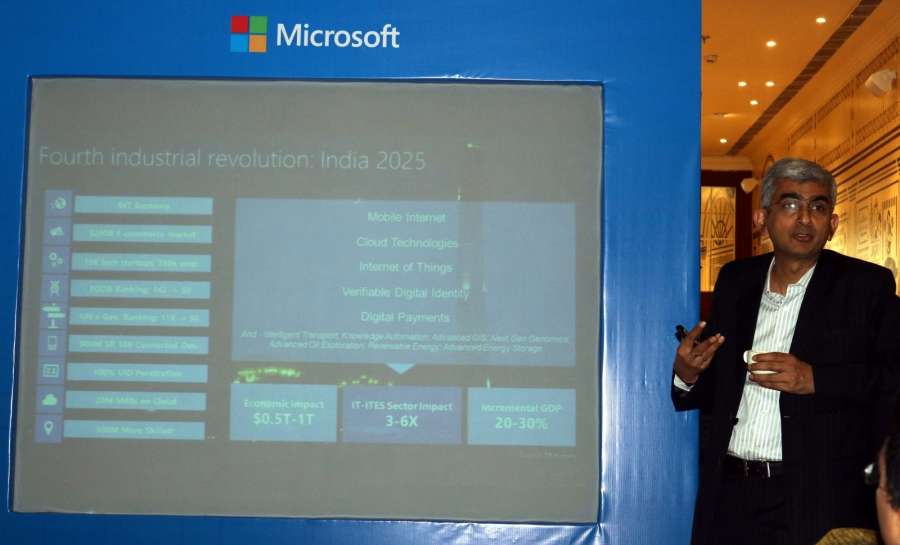 "Digital workplace" is the new mantra for enterprises and businesses as IT leaders are focused on building an agile infrastructure that can address the needs of changing workforce demographics and transform their digital strategies.
"India has about 30 million-odd small and medium enterprises (SMEs) and a vast majority of these still have to embrace Cloud. For us, this is a massive opportunity to transform their operations in a secure Cloud environment," Rajiv Sodhi, Country Head, Cloud and Server Business, Microsoft India, said.
"We spend nearly $12 billion on research every year to help customers derive value out of data they store in our Cloud environments," Sodhi noted.
Microsoft's definition of digital transformation is centred around four pillars: Empower employees, optimise operations, engage with customers, and transform their products.
According to Sodhi, Indian enterprises are adopting a people-centric approach at the forefront of their digital transformation strategies.
"B2B companies are focused on enhancing their workforce productivity and efficiency, whereas B2C companies are focused on customer engagement," Sodhi said, adding that as a long-term partner to Indian businesses, Microsoft is geared to address such needs.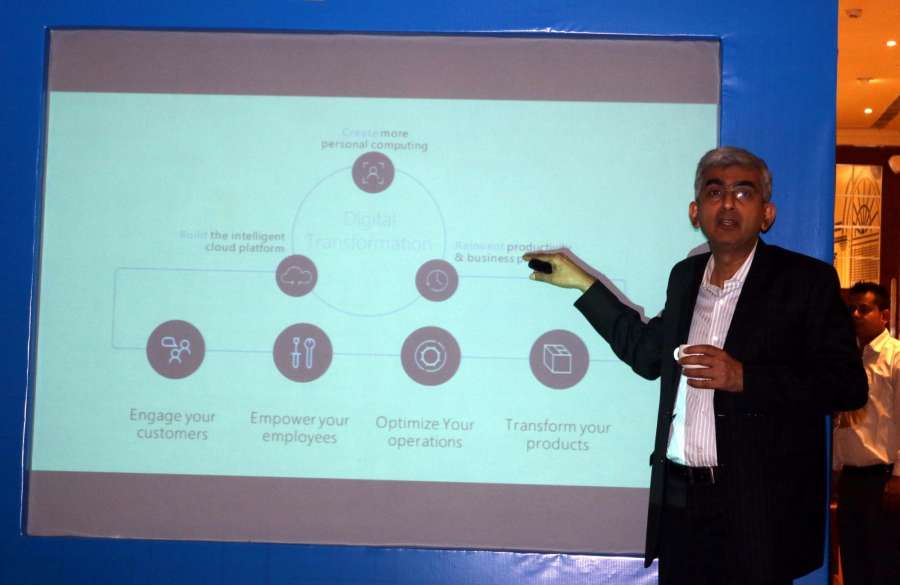 Emerging technologies such as artificial intelligence (AI) and Internet of Things (IoT) are now being viewed by Indians as important and relevant to digital transformation strategies.
According to Microsoft's "Asia Digital Transformation Study 2016", 88 per cent Indians believe that Cloud computing and decreasing cost of devices make it more affordable for companies of all sizes to access modern technology and help them gain a competitive advantage.
In April, Microsoft announced new Azure migration tools and resources to help organisations utilise the power of hybrid Cloud.
Organisations can activate their "Azure hybrid use benefit" directly in the Azure management portal, simplifying their path to the Cloud in the most cost-effective way possible. With the "Azure hybrid use benefit" they save up to 40 per cent with Windows Server licenses that include software assurance, the company said.
"We are guided by what our customers need, so that they are more productive on their business side. Our mission is also to let individuals do and achieve more. We will continue to work as and when we get feedback from customers as to what they want," Sodhi added.