Advertisement

Prime Minister Narendra Modi may meet Pakistan Prime Minister Nawaz Sharif and Chinese President Xi Jinping on the sidelines of the Shanghai Cooperation Organisation (SCO) Summit in Astana, the capital of Kazakhstan, though there is no word yet on any such meeting between Modi and Sharif….reports Asian Lite News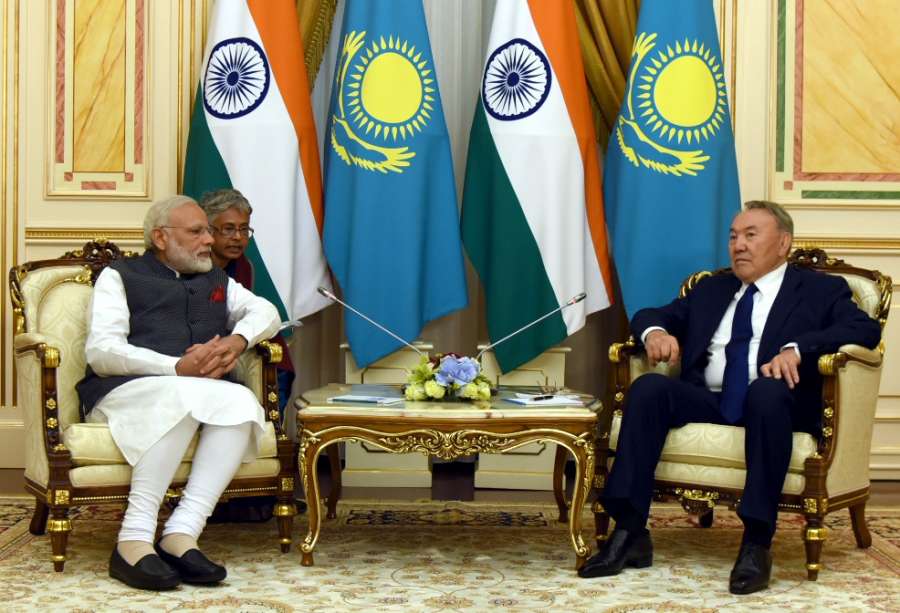 Prime Minister Narendra Modi arrived here in Astana to attend the Shanghai Cooperation Organisation (SCO) Summit and held his first bilateral meeting with Kazakhistan President Nursultan Nazarbayev.
On Friday, India and Pakistan are expected to be granted full membership of the SCO which also includes China, Kazakhstan, Kyrgyzstan, Russia, Tajikistan and Uzbekistan. India has been a observer to the SCO since 2005.
Soon after his arrival here, Modi called on Nazarbayev and discussed ways to expand bilateral ties.
"Mr. Nursultan Nazarbayev, President of Kazakhstan met PM @narendramodi and discussed ways to expand bilateral ties," the Prime Minister's Office tweeted.
On Friday, Modi is also expected to hold a bilateral meeting with Chinese President Xi Jinping on the sidelines of the Summit.
However, there is no word yet on any such meeting between Modi and Pakistan Prime Minister Nawaz Sharif, who is also here to attend the Summit.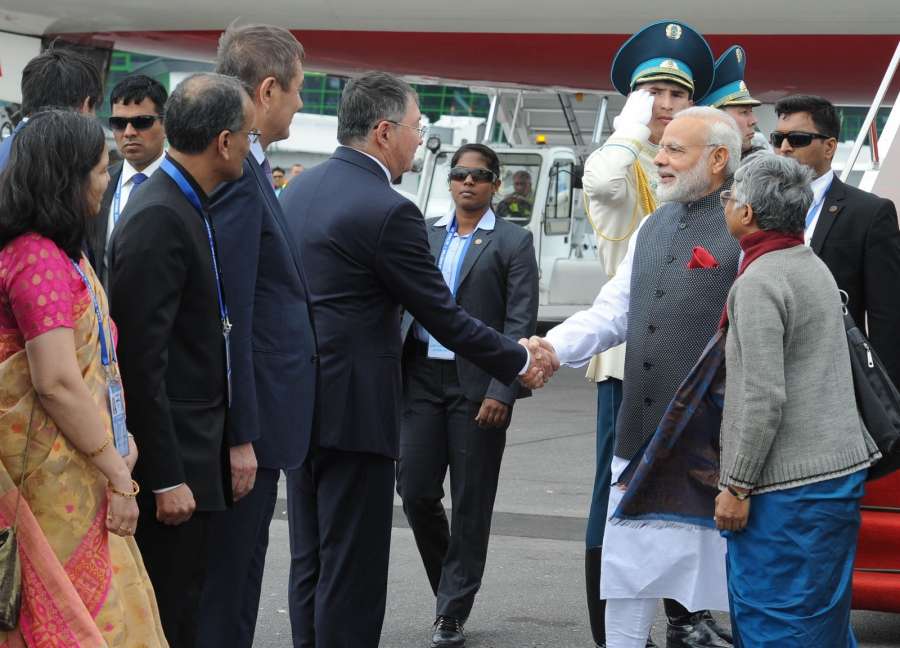 Modi on Wednesday said full membership of the SCO would help India in terms of connectivity and economic and counter-terror cooperation with the Eurasian bloc.
Stating that once India becomes a full member of the SCO, the bloc "will represent over 40 per cent of humanity and nearly 20 per cent of global GD", Modi said in a pre-departure statement: " I look forward to deepening India's association with the SCO which will help us in economic, connectivity and counter-terrorism cooperation, among other things."
He said India launched the process of full membership of the SCO in the Tashkent meeting last year.
Modi said that India has long-standing relations with SCO members and he looked forward to "progressing them further through the SCO for mutual betterment and growth of our countries and our peopl".
"Together, we will harvest new opportunities for beneficial engagement and redouble efforts to address common challenges that may come in the way of realising our full potential," the Prime Minister said.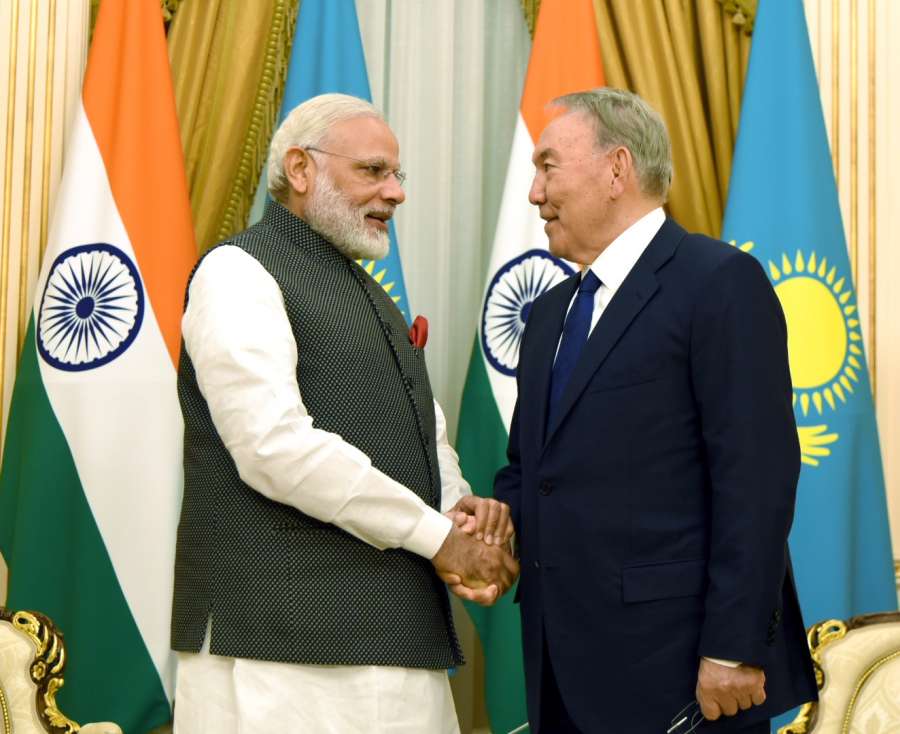 According to G.V. Srinivas, Joint Secretary (Eurasia) in the Ministry of External Affairs, India has signed 38 documents of accession to become a member of the bloc.
"There are broadly two legs of collaboration which are being pursued in the SCO platform," Srinivas said.
"One is trade, economy, connectivity, energy, transport, banking, that set of issues," he said. "The second thing is, of course, the fight against terrorism."
Srinivas said that while the SCO Secretariat is in Beijing, there is a sub-body called Regional Anti-Terrorist Structure (RATS) that has its office in Tashkent.
After participating in the summit on Friday, Modi will also attend the World Exposition, which Kazakhstan is hosting this year, before returning to India.