Advertisement

Prime Minister Narendra Modi urges the BRICS nations to fight against terrorism and global climate change and raised his concerns on the growing uncertainties in different parts of Asia while he was addressing an informal meeting of the BRICS leaders on the sidelines of the 12th G20 Summit here in Hamburg, Germany  ….reports Asian Lite News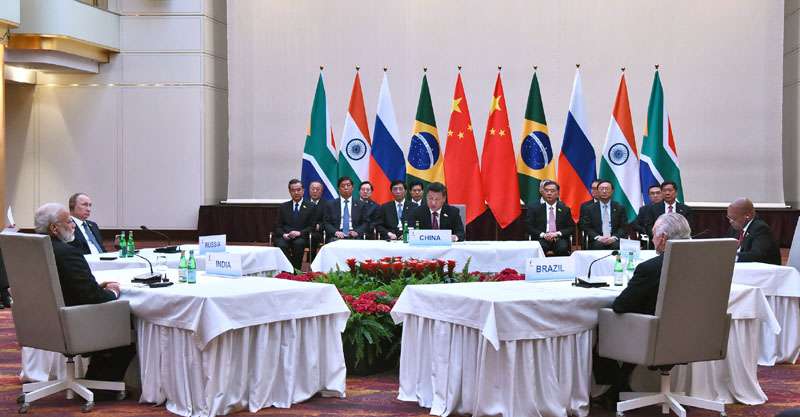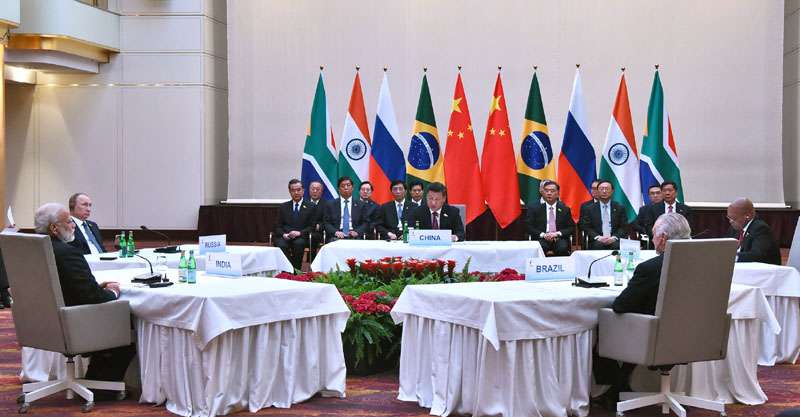 Prime Minister Narendra Modi on Friday called for strong action by BRICS nations and the G20 against terror financing and providing support and safe haven to terrorists, as Chinese President Xi Jinping heard the Indian leader making a veiled attack on its ally Pakistan.
"The role of the BRICS leadership is needed in the global fight against climate change and terrorism," Modi said while addressing an informal meeting of the BRICS (Brazil, Russia, India, China, South Africa) leaders on the sidelines of the 12th G20 Summit here.
"Strong action should be taken against terror financing, and providing support and safe haven to terrorists," he said.
Modi said that BRICS has been a strong voice and needs to show leadership on terrorism and global economy. He stressed that the G20 should collectively oppose terrorism financing, franchises, safe havens, support and sponsors.
The Prime Minister also described as dangerous the situation in West Asia – a reference to Syria and Iraq – and Afghanistan.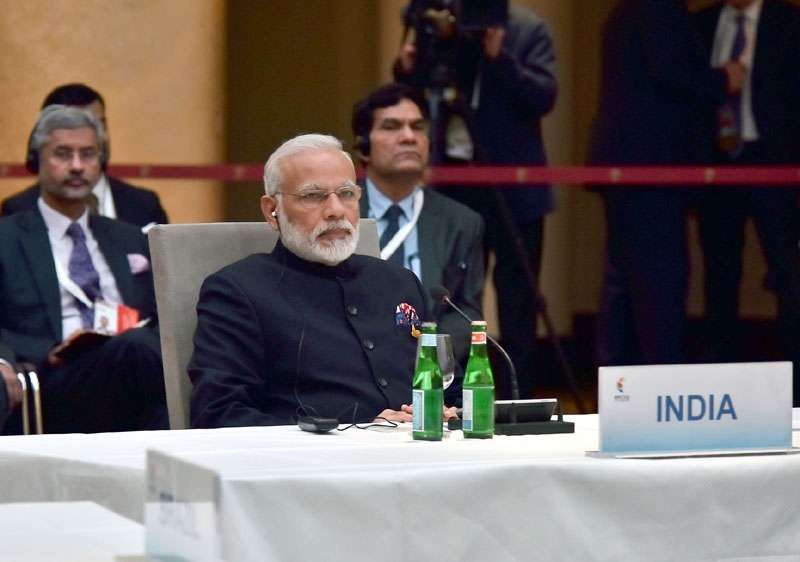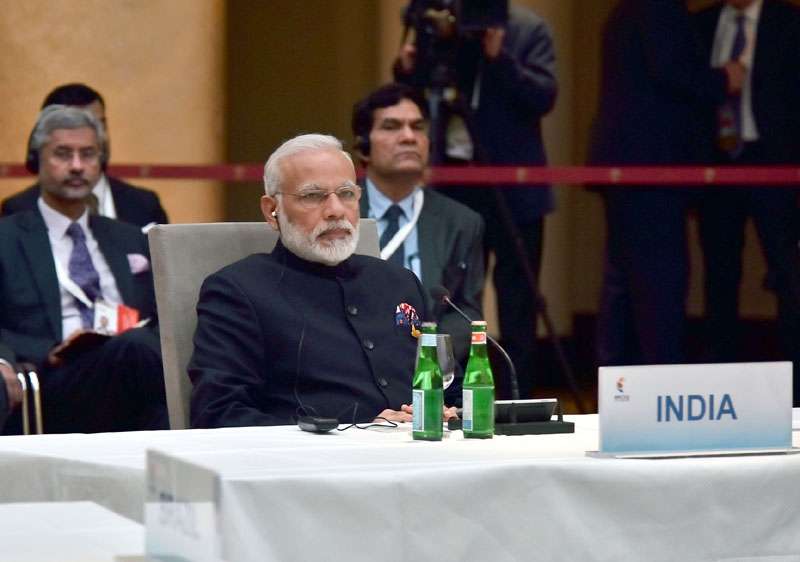 "Current developments in the Gulf and North Korea and East Asia as a whole are a cause of concern," he said.
It was an apparent reference to the four nations led by Saudi Arabia cutting off diplomatic ties with Qatar, India's largest supplier of gas, on allegations of supporting terrorism and interfering in other countries' affairs and North Korea's firing of a missile that landed in a special economic zone of Japan.
He also said that India would implement the Paris climate agreement "in letter and spirit" and described its implementation globally as essential to fighting climate change. This assumes significance as US President Donald Trump has pulled his country out of the agreement saying that India and China stood to gain "billions and billions and billions of dollars".
Modi also said that the five-nation BRICS has an important role to play in the global economic recovery.
Stating that the GDP of India was growing at a rate of over 7 per cent, he said that the Goods and Services Tax (GST) rolled out at the beginning of this month was the biggest tax reform ever implemented in the country.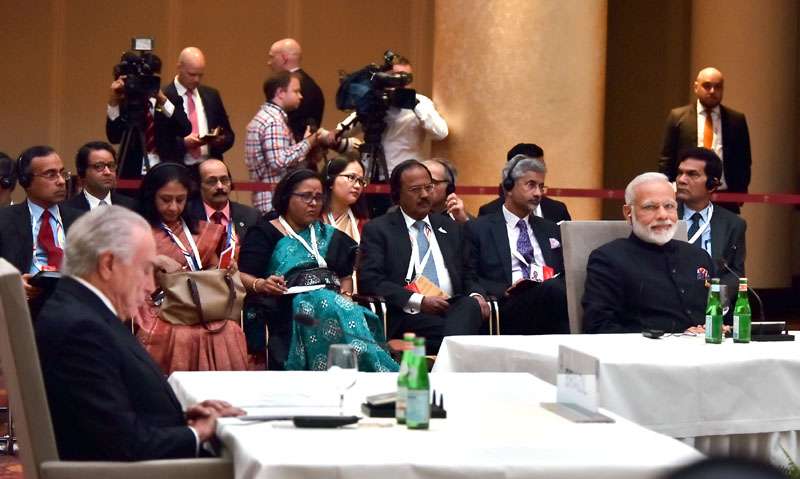 Referring to reforms in India, including the recent introduction of GST, Modi said that it was necessary to work together for sustained global economic recovery.
He advocated collective voice against the practices of protectionism, especially in the spheres of trade and movement of knowledge and professionals.
He called for expeditious action to establish BRICS rating agency and stated that cooperation on development of Africa should be a priority. He also called for greater people-to-people exchanges.
In their interventions, the leaders discussed preparations and priorities for the forthcoming Xiamen BRICS Summit.