Advertisement

As Nepal continues to be in political ferment with the Madhes-based parties upset over their demand for amending the Constitution not being met, some prominent Nepali politicians feel the entire situation is due to the "mischief" of former Prime Minister K.P. Sharma Oli who is acting as a "stumbling block" and pushing the country towards unrest….A special report by Ranjana Narayan

 

for Asian Lite News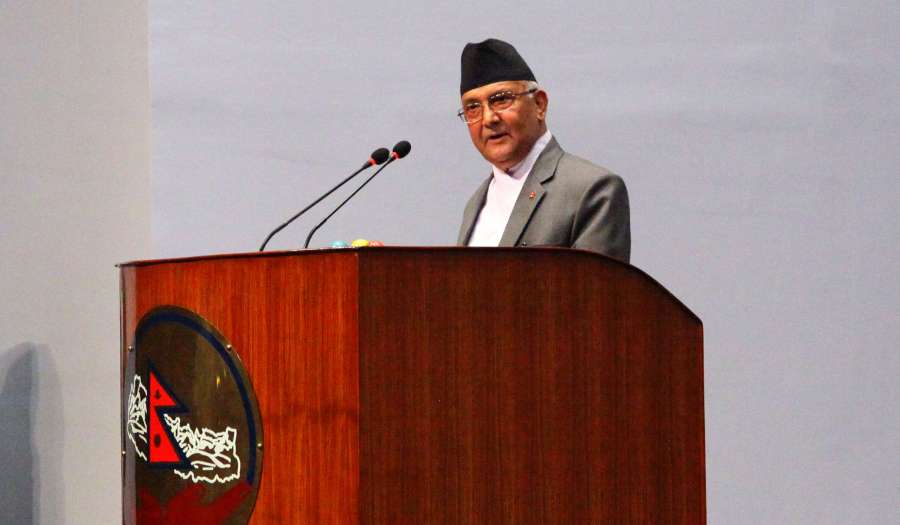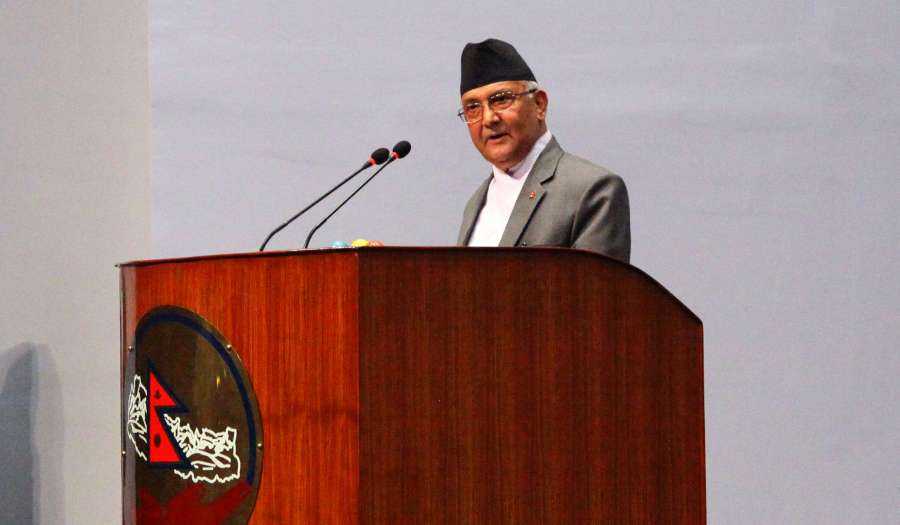 "Oli is still acting as a stumbling block to amending the Constitution, and though he is out of power he continues to follow his old game plan. Right now in Nepal, all political exits have been blocked by the Communist Party of Nepal (Unified Marxist Leninist) of which K.P. Oli is president," Sarvendra Nath Shukla, General Secretary of Terai Madhesh Democratic Party, said on the sidelines of an international conference in Morocco.
Anand Prasad Dhungana, an MP of the Nepali Congress, which is part of the ruling coalition, says "Oli is doing mischief".
"Like Germany was divided, there is now an attempt to break Nepal by the ugra rashtrawad (ultra nationalists)… We want that in the constituent assembly the constitution made be accepted and the country is taken to the path of progress. But the UML (Oli's party) wants to play the divisive card," the Nepali politician said on the sidelines of the Crans Montana Forum on Africa and South-South Cooperation.
According to both Nepali politicians, it was Oli's party that had put forward the proposal for two provinces for Madhes in the Terai region and his party had signed on it. "But now they are totally opposing it, and did not allow the amendment bill to enter Parliament for six weeks even for discussion," said Shukla, a former Nepal minister.
"His aim is to oppose India… The proposals (for Madhes) he supported four times earlier, now he is opposing them, and calling it India's agenda," said Shukla, whose party is part of the United Democratic Madheshi Front (UDMF) alliance.
Earlier this month, the UDMF pulled out of Prime Minister Pushpa Kamal Dahal's government, accusing it of failing to fulfil the party's demands, including endorsement for a revised Constitution amendment bill, and has threatened a fresh agitation in Nepal.
Of the three parties that framed the Constitution in September 2015, two — the Nepali Congress and Prachanda's Communist Party of Nepal (Maoist-Centre) — have brought in amendment bills, while the UML has been opposing it. "We have accepted the amendments in the country's interest though they do not fit our requirements… But Oli is not thinking of the country's interest, only his own. And in the midst he is playing the China card and India card," said Shukla.
"Every day he wants to spit some venom, some poison, against India," he added.
According to him, Oli is creating a group that "keeps doubting India's intentions towards Nepal".
"But whenever there has been democracy in Nepal, and question of national interest arises, India has always supported. And this is realized by most people in Nepal.. But the people who shout (against India), they are continuing to shout, and now Oli is leading that group," said Shukla.
He said with the current tense political situation, there are chances of violence returning to the country that saw a five-month-long border blockade and violence in 2015 over the Constitution.
Earlier this month, five Madhesi activists were killed in alleged police firing during an election campaign launched by Oli's CPN-UML in Rajbiraj.
"If we are pushed to the corner and there is unrest again then we might sit at the border on protest, like in 2015, and it could lead to a blockade.. There are chances, but we hope the situation does not come to that," he added.
According to Dhungana, though Oli keeps playing the China card, Beijing is in favour of an established government in Nepal. "But the UML wants to play the divisive card, and play the China card and abuse India, and vice versa."
Madhesis, those who live in the Terai plains of Nepal bordering India and have close familial links with India, comprise 51 per cent of Nepal's population of 20 million. The region contributes 70 per cent of the agricultural production of Nepal and 65 per cent of the GDP. The Madhesis and tribal communities say the Constitution, promulgated by the Oli government in September 2015, discriminates against them and have demanded amendments to give them equal rights.